When it comes to choosing the right coworking space for you, there is no one size fits all. Hence it's important to differentiate what each company aims to do and provide so you can determine whether they can offer you based on your priorities and needs.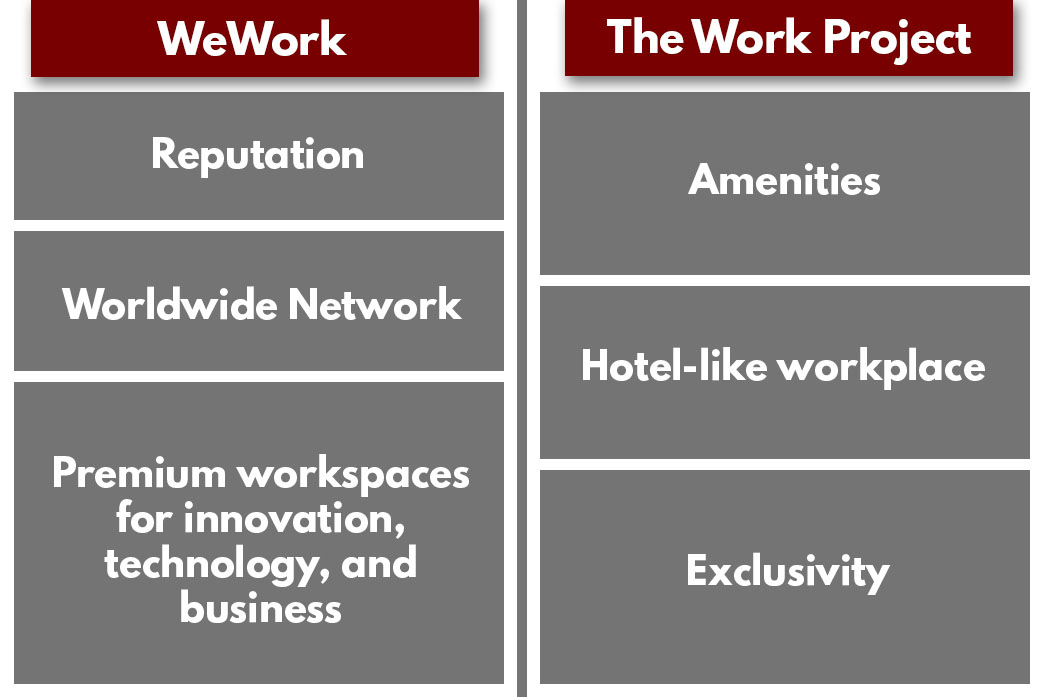 WeWork or The Work Project? Which one should you choose?
Workspace
If you're looking for luxe design, we'd recommend The Work Project. With its hotel-like amenities, designer furniture, and all-day bar, The Work Project is difficult to beat. If you want the executive lifestyle, The Work Project is the obvious choice.
But not everyone can afford this luxury and it's not a priority for most businesses to have such a high-end workspace. For those who prefer more modest office spaces, WeWork offers more moderate prices while still offering premium office locations.
Track Record
Both WeWork and The Work Project are large coworking spaces with track records to back them up. If you're looking at years of experience, WeWork has half a decade more experience in the industry than The Work Project. But if you're looking at awards to determine a track record, then The Work Project has the upper hand. 
Network
When it comes to the breadth of their networks, WeWork is the winner overall. WeWork has a whopping 800 branches all over the world. This makes their network incredibly diverse. Not to mention, their membership pool includes some of the most influential multinational companies in the world. This means that working with them will give you a lot of opportunities if you're looking to penetrate another market. 
This doesn't mean, however, that the network of The Work Project can be underestimated either. Though The Work Project is mainly based in Asia, its membership includes some of the most distinguished professionals and executives in industry-leading companies that have a presence in Singapore and Hongkong. As these two markets are booming in terms of global commerce, its network is also highly valuable, if a bit more niched. And because they have MARK, which is their exclusive business club, joining their network also comes at a higher price than joining WeWork's network.

Why should you choose WeWork?
Reputation
WeWork is one of the largest coworking companies in the world today. They're an American company based in New York City. It was founded in 2010 and it has aggressively expanded into 800 locations worldwide. 40% of Fortune Global Fortune 500 trust WeWork to help them enhance their workplace strategy.
Worldwide Network
They have an incredibly large network of professionals from diverse backgrounds and in different markets. This, on top of the vast selection of premium shared spaces they provide in plenty of the world's most commercialized cities, make WeWork a great place to work for networking and connectivity purposes.
Premium workspaces for innovation, technology, and business
WeWork's branches in Southeast Asia are heavily influenced by innovation, technology, and business. Their branches are not only workspace solutions, they also provide services such as personalised staff support and customised enterprise solutions to assist their clients with their respective business challenges. Not to mention, members get micro-roasted coffee as a pick-me-up to help them get through their days.
WeWork Flexible Offices Pricing Table
WeWork Office for Rent Price List in Singapore
Office Type
Price
Contact
Hot Desk
Starting from

$490 SGD

per month
Get Quote
Dedicated Desk
Starting from

$630 SGD

per month
Get Quote
Private Office
Starting from

$1,160 SGD

per month
Get Quote

Why should you choose The Work Project?
Amenities
The Work Project is a workspace provider that tries to revolutionise the flex space industry. They're one of the leading figures spearheading the third wave of coworking spaces, focusing heavily on sanitising the coworking space.
The Work Project aims to take a step further than fostering productivity and creativity in helping clients improve their work. The Work Project aims to provide clients a lifestyle that would best complement their clients' high-demanding work. 
Hotel-like workplace
With a background in hospitality, The Work Project is marrying the grandeur of hotels with the functionality of coworking spaces to provide a top-tier working environment. Their branches are heavily influenced by this luxury aesthetic and they have won several awards for their beautiful space since they launched 5 years ago.
Their branches are furnished with Pierre Frey furniture. They also provide members access to a fully-staffed bar, in partnership with  Proof & Co., to bring them complimentary food, beverages, and cocktails.
The Work Project is well recognised for its beautiful workspaces. They were included in the "5 Most Beautiful Co-Working Spaces in the World" by Forbes, "20 Best Co-Working Spaces Across the Globe" by Huffington Post, and "Top 5 Co-Working Spaces in Hong Kong" by South China Morning Post. They also received numerous design awards including the Gold in A' Global Design Award & Competition in 2017 and the Perspective A&D Trophy Awards also in 2017 for the worldwide quality space that they design and the vast work experience they bring to the table.
Exclusivity
One of the key features that sets The Work Project apart is their newly launched exclusive Business Club. This members-only business club, MARK, was produced in collaboration with Hassel, Mark. Unlike your traditional coworking space, MARK offers rooms that any corporate executive may need during and after their workday.
The Work Project Flexible Offices Pricing Table
The Work Project Offices Price List in Singapore
Office Type
Price
Contact
Hot Desk
Starting from

$295 SGD

per month
Get Quote
Dedicated Desk
Starting from

$395 SGD

per month
Get Quote
Private Office
Starting from

$765 SGD

per month
Get Quote
Did not find what you're looking for? Feel free to chat with us, so we can help you find the best deals today! Let us know your requirements, and well show you all the available offers based on your needs.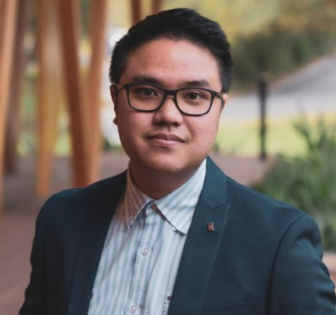 We'll help you find the right workspace for your business.