If you're looking for an impeccable track record, incomparable services, and a global network, you can't go wrong with either WeWork or Servcorp. Both companies have established their reputations in helping companies through their workspace solutions and respective suites of services. 
Check out how these two coworking companies differ so you can choose which of them is a better fit for your business needs today.

WeWork Highlights
Since WeWork was founded in 2010, it has built over 800 branches across 120 countries in the USA, Europe, and Asia. This has allowed WeWork to build a highly diverse pool of members which offers a unique opportunity for many businesses. 
WeWork has a WeWork member mobile application that lets members access a social feed, book spaces, as well as RSVP to events. For those interested to broaden their careers, the app also allows members to post or respond to their job board. These give members priceless opportunities to the network whether online or in person.
WeWork locations have on-site managers available from 9 am to 5 pm, Monday to Friday. These managers assist members with various things, from keeping the location in tip-top shape to making sure members enjoy the office's free refreshments.
Every year, WeWork organizes a WeWork summer camp for its members and employees. This annual event encourages valuable relationship building within the WeWork network.

ServCorp Highlights
Servcorp Limited is a multinational organisation founded in 1978. For decades, they provided flexible workspace solutions as well as top-notch services. Today, they have over 150 locations in 44 cities across 22 countries around the globe. This gives them a presence in the USA, Asia Pacific, Europe, as well as the Middle East.
ServCorp has helped over 50,000 businesses by providing them with impeccable IT services, reception services, and global telephone services. This makes them one of the best-serviced offices and virtual offices company around. 
ServCorp also has a proprietary mobile app, ServCorp Onefone. This app allows members to access their landline from their smartphones, anywhere and anytime. Members have a landline phone, voicemail, conference calling, call forwarding, phone extensions, and more on their phones. With just an internet connection, members are able to call office numbers at no additional cost. This app also has number display capabilities to help inform members which locations their calls are coming from.
One of ServCorp's selling points is its 24/7 support. They have an in-house team of over 100 IT professionals who assist their members with IT issues at any time of the day. Not to mention, ServCorp has full-time bilingual IT specialists available during business hours to help those who need IT assistance in other languages.
ServCorp has one of the best marketing strategies in the coworking industry. They offer free use of their facilities and services for most of their services and workspaces in the first month regardless of the location.

WeWork vs. ServCorp
WeWork and ServCorp both have locations in different countries worldwide. This gives them diverse international networks which anyone looking to tap the global market would greatly benefit from. But if one were to go with a total number of locations, WeWork has more locations across with over 800 branches worldwide. WeWork has more locations within the USA or Europe, which makes it a great choice if you're looking to penetrate those markets in particular.
Meanwhile, ServCorp has a presence in the Middle East where WeWork does not. Though ServCorp has fewer locations overall compared to WeWork, at over 150 locations, it isn't to be underestimated. They also have a presence in the same markets WeWork has, though they have fewer locations.
Both WeWork and ServCorp bring services to their members. WeWork focuses on enterprise services more. They are known for helping large organizations transition into their flexible workspaces and provide IT services as well.
Meanwhile, ServCorp specialises in offering IT and reception services. Though WeWork has similar services, ServCorp has been offering these for much longer. Not to mention, ServCorp has already helped over 50,000 companies with their services.
If you're looking for a serviced office or a virtual office, then ServCorp is the better choice. ServCorp's app provides a range of benefits that allows business owners to manage their calls from their smartphones. This is not only convenient, it's also incredibly cost-effective.
When it comes to networking opportunities, both WeWork and ServCorp have great communities; they both also have mobile applications which allow you to network both online and in-person so you can't go wrong with either. However, if you like in-depth events where you get to fast track your growth and build relationships with people, WeWork may be better for you. They have an annual summer camp you can attend.
Both WeWork and ServCorp help companies and businesses save money by offering flexible workspace solutions and services on demand which serve to cut costs over time. However, while WeWork's prices are competitive, ServCorp offers a month of free rent or service. 
This is hard to beat in today's highly competitive coworking industry and makes ServCorp a more appealing option for those who are looking to save a quick buck upfront or for anyone who just isn't ready to commit yet. Getting the opportunity to try out a workspace or receive services for an entire month without spending anything is definitely worth looking into.
If you're looking at the longevity of either company in the industry, ServCorp wins by a mile. ServCorp was founded in 1978. They have over 30 years of experience delivering quality workspace and services to their clients. To date, they have helped over 50,000 businesses with the services they offer.  
Nonetheless, WeWork can't be estimated. In just a decade, they helped over 40% of Fortune Global Fortune 500 companies and they managed to build locations in 120 countries. This far surpasses ServCorp's 22.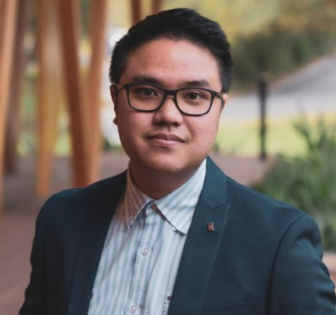 We'll help you find the right workspace for your business.