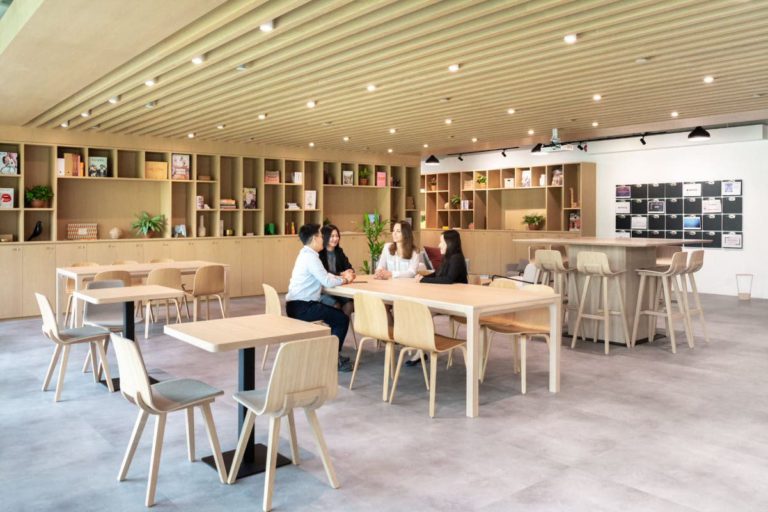 The hot-desking trend has been both lauded and chastised. On the one hand, it has the potential to save billions of dollars in wasted office space while also encouraging innovation. On the other hand, it can make employees feel uneasy and less productive. But this does not have to be the case. What makes hot-desking special is its flexibility.
Not everyone requires a desk every day, and if employees move around, they will not accumulate clutter. Even better, they'll interact with their coworkers more and possibly generate new ideas.
This is ideal for fostering innovation in businesses with a mobile workforce that works flexible hours. It is not always appropriate for 9-to-5 jobs where employees have consistent tasks to complete within the same team.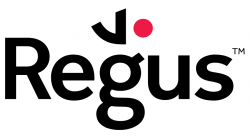 Hot Desking at Regus
Regus is a coworking space with an international network that allows its members to work anywhere in the world, including Singapore. It is home to global corporations, startups, local businesses, and everything in between.
If you're looking for flexible terms, Regus may be the coworking space for you. It does not bind its customers to long-term contracts and makes it simple for them to relocate or add more workstations.
It has everything freelancers and startups need to be productive, including hot desks, dedicated desks, meeting rooms, private offices, business lounges, and even snack bars.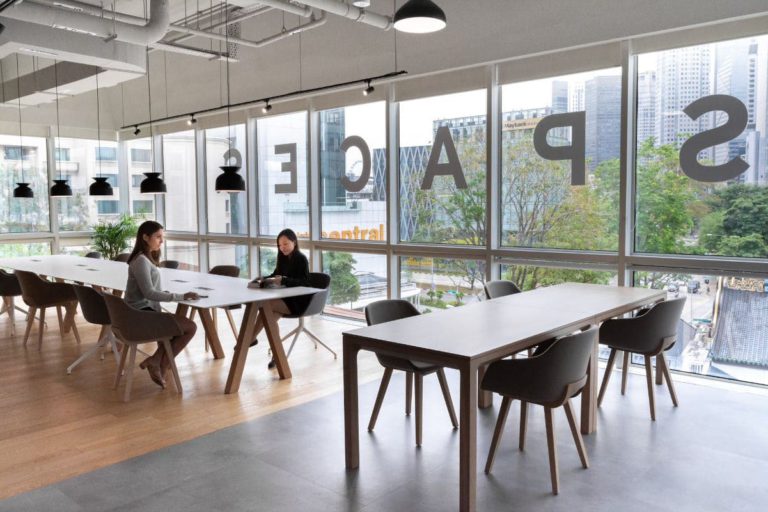 Those who rent a dedicated desk can even personalise their workstations, which can significantly increase their productivity. There's also no need to be concerned about other people interfering with your workstation.
It is safe to say that Regus is an ideal coworking space for corporations and startups from any industry. Regus has more than 3,000 locations in 120 countries, including 2,000 business lounges.
How much does a hot desk cost at Regus? 
Hot Desks at Regus
| Office Type | Price | Contact |
| --- | --- | --- |
| Regus | Hot Desks (Day Pass or Monthly Memberships) | Get Office Quote |

Coworking space costs $112 per month for 5 days, $178 per month for 10 days, and $282 per month for unlimited access.
Regus also provides other flexible office options, depending on the type of workspace you require.
If you want to use the business lounges, the monthly fee is $93/month if you sign a 24-month membership agreement, $99/month if you sign a one-year membership agreement, and $111 if you sign a month-to-month agreement.
Both coworking and office space have monthly plans of 5 and 10 days, as well as an unlimited plan. Access to all business lounges is included in all coworking and office space plans.
Individual office space costs $207 per month for 5 days per month, $301 per month for 10 days per month, and $509 for unlimited access.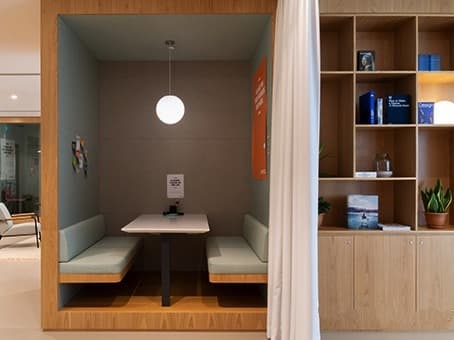 Benefits of Hot Desking at Regus
You can work from anywhere in the world thanks to Regus' global network of beautifully designed coworking spaces. It has thousands of locations in every town, city, and transportation hub around the world. You can choose to hot-desk in a location of your choice
Regus workspaces are home to a diverse range of businesses. Through various networking events, you can work with like-minded people and collaborate with other businesses. Be a part of a thriving global community of 2.5 million professionals and open up new opportunities for your company.
Hot Desking Amenities at Regus
Regus has fully-serviced coworking spaces that include all of the amenities you need, as well as an experienced on-site team to ensure everything runs smoothly. You can simply walk in and get to work, while Regus takes care of the rest.
A well-trained reception and support staff
Cleaning, maintenance, and security
Mail handling and business addresses
Secure business-grade WiFi technology
Access to printers and administrative support
Regus app that allows you to manage your account and bookings
Summary
If you want to expand your business, establish a physical presence, and network with other entrepreneurs in your area, renting a hot desk at Regus may be the best option for you. Request a quote or directly book your hot desk via Whatsapp.
We'll help you find the right workspace for your business.