If your company is looking for a new office to help you take your ideas to the next level with more flexibility, look no further than JustCo for hot desking and coworking solutions at flexible rental rates.
Each hot desking area at JustCo is designed to provide you with ample space to work privately as well as the flexibility to collaborate with fellow colleagues or members, and is equipped with all of the facilities and equipment you need for a comfortable work environment.
What is hot desking?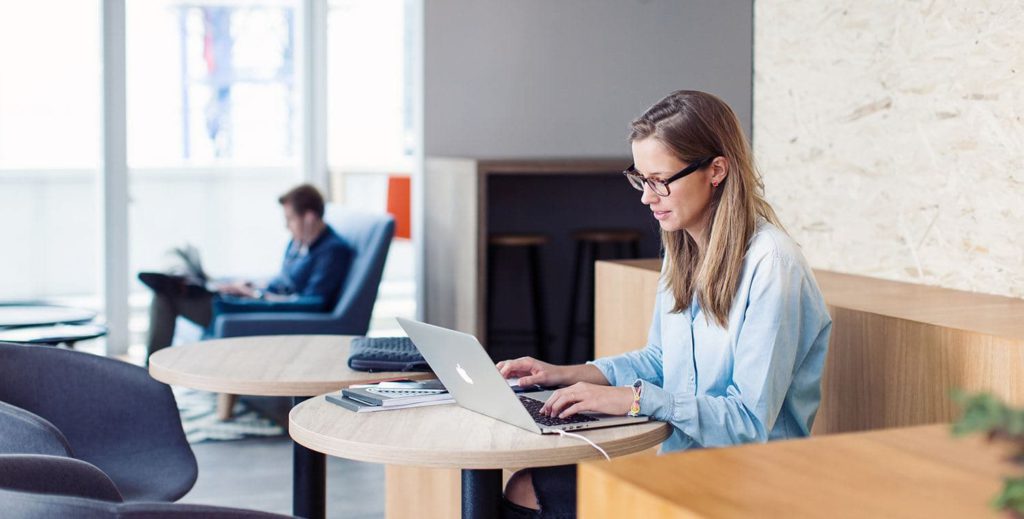 Hot desking is a workplace arrangement in which different people use the hot desk at different times. It is used in both coworking spaces and privately owned offices. Hot desking is gaining popularity among businesses in Singapore and elsewhere due to the flexibility it provides in office space planning.
A hot desk at the office promotes collaboration among different teams, whereas a hot desk at a coworking space promotes networking and knowledge sharing among like-minded individuals from various disciplines.
If you enjoy working in a collaborative environment, a hot desk is for you. JustCo co-working spaces are ideal for businesses looking for flexible and cost-effective real estate solutions. Our flexible hot desk plans are popular with freelancers, small businesses, and growing start-ups worldwide.
Benefits of Hot Desking at JustCo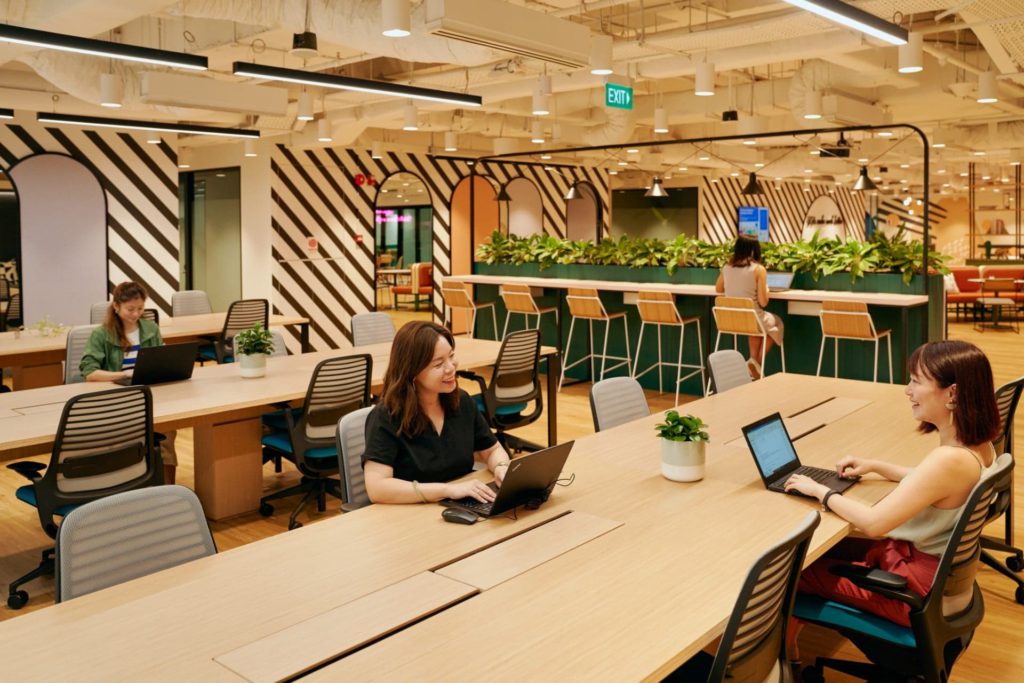 JustCo coworking spaces offer more than just a thoughtfully designed workspace with essential services at reasonable prices. Our coworking spaces, in addition to being fully equipped with business facilities and high-speed internet, provide new learning opportunities and a highly productive environment for business collaboration.
Here are some of the advantages of hot desking at JustCo:
Increase productivity and communication within and between teams, as well as among professionals with similar interests.

With a 'work-from-anywhere' mindset, there is more flexibility in managing office space allocation.

Reduced costs for leasing, refurbishing, and maintaining private office spaces

Encourage teamwork and networking.

Minimise clutter 
JustCo offers meeting rooms of various sizes, high-quality ergonomically designed furniture, cutting-edge technology, and high-speed broadband access in addition to a hot desk. Furthermore, your team and guests will be greeted with a spectacular level of service and hospitality.
As a JustCo member, you can take advantage of a variety of exclusive business services and lifestyle benefits from companies such as Amazon Web Services, HubSpot, ClassPass, and others. To expand your professional network and grow your business, take advantage of a variety of innovative workshops, professional development opportunities, and social events.  
JustCo Amenities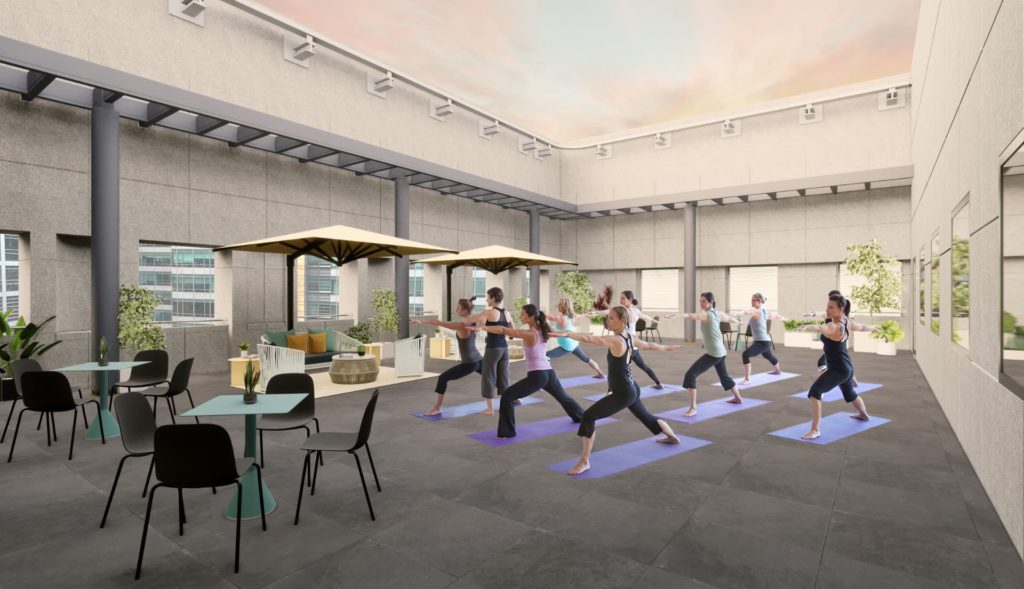 JustCo provides a variety of services and amenities to meet all of your business needs while allowing you to focus on your work. Here are some of them: 
Business Address – Premium business locations 

Flexibility – Book meeting rooms and facilities at any JustCo location

Meeting Rooms – Choose from meeting rooms in various sizes for your presentations, conferences, and meetings

Mail Handling – You don't have to worry about all your mail delivery needs

High-Speed Internet – Fast and secure wifi

IT Support – Technical help to troubleshoot all your computer-related issues

Printing Facilities and Office Supplies – Business-grade fax machines, printers, photocopiers, and other office supplies
Popular JustCo Hot Desking Locations
JustCo coworking office spaces can be found in major cities throughout Asia-Pacific.
Singapore – 120 Robinson Road, 20 Collyer Quay, 5One Central, 6 Raffles Quay, AXA Tower, Asia Green, Asia Square, Cross Street Exchange, MacDonald House, Marina One East Tower, Marina One West Tower, Marina Square, Metropolis Tower 1, OCBC Centre East, Razer Singapore HQ, Samsung Hub, The Centrepoint, UIC Building and Westgate Tower

Australia – 175 Pitt St, 60 Margaret Street, 15 William St, Melbourne, 276 Flinders St, Melbourne, and Collins Arch 

Japan -19F Toranomon Towers Office 

Indonesia – AIA Central, Sequis Tower, and The Plaza

Taiwan – Dian Shih, Hung Tai Financial Plaza, and Minsheng Jianguo
JustCo Hot Desk Pricing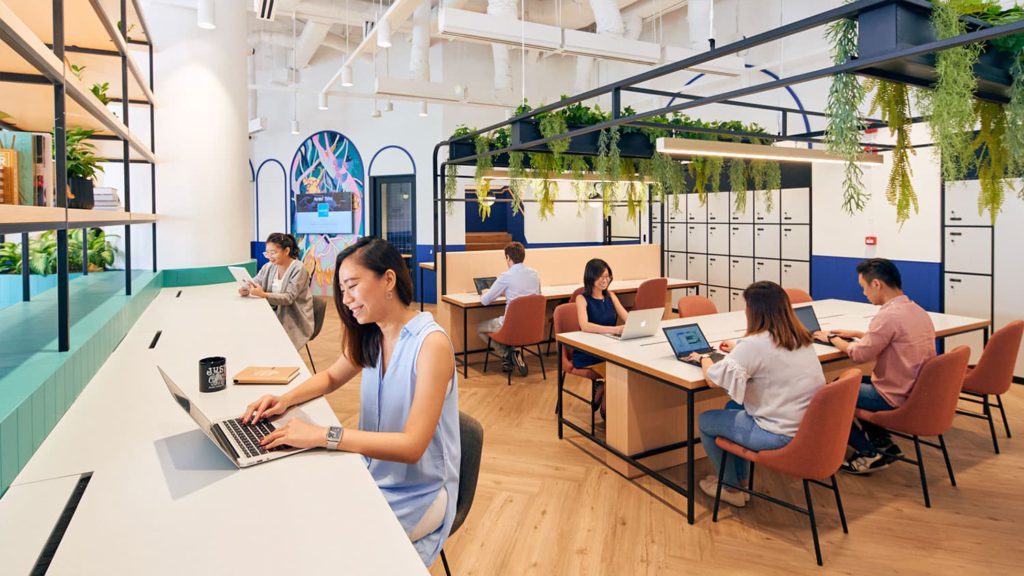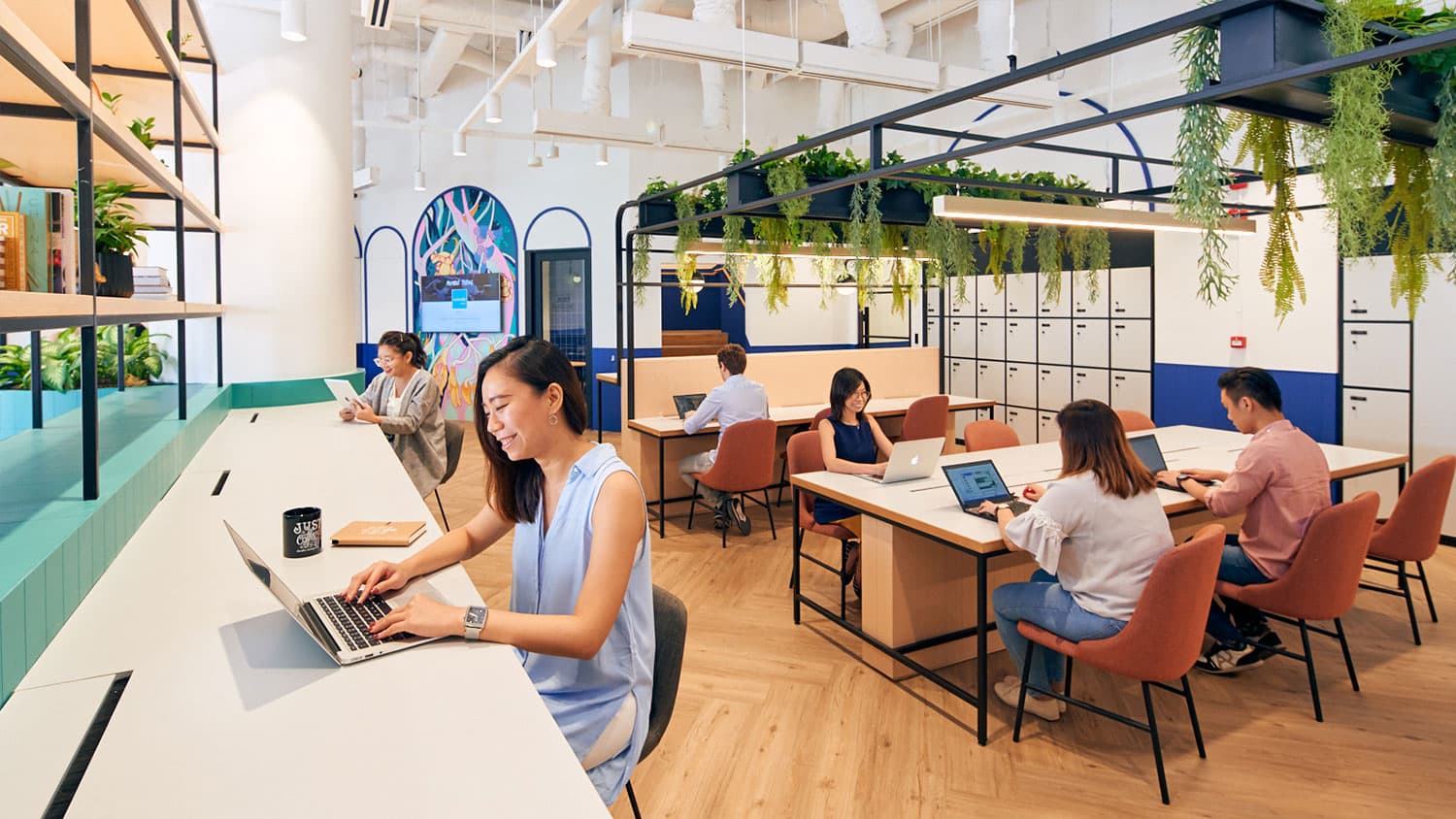 Whether you are a startup, a freelancer, or a well-established company, you can take advantage of JustCo's inspiring workspaces, modern facilities, and prestigious business address through flexible plans such as virtual offices, hot desks, dedicated desks, and exclusive studios.
JustDesk Basic – $98 per month

JustDesk Unlimited – $398 per month

JustDesk Dedicated – $750 per month

JustDesk Studio – $800 per month
How to Book a JustCo Hot Desk 
If you want more hot desking options, you can also book via osDORO where you can search from hundreds of flexible offices, coworking spaces, serviced offices, and offices spaces for rent in Singapore.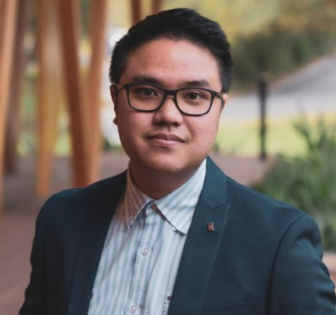 We'll help you find the right workspace for your business.