Whether you're a business owner or a professional looking for the perfect flex space for you, there's bound to be a workspace provider that caters to your needs. Whether you're looking for a hotel-like experience or you travel often, The Work Project or The Hive is there to bring your work experience to the next level.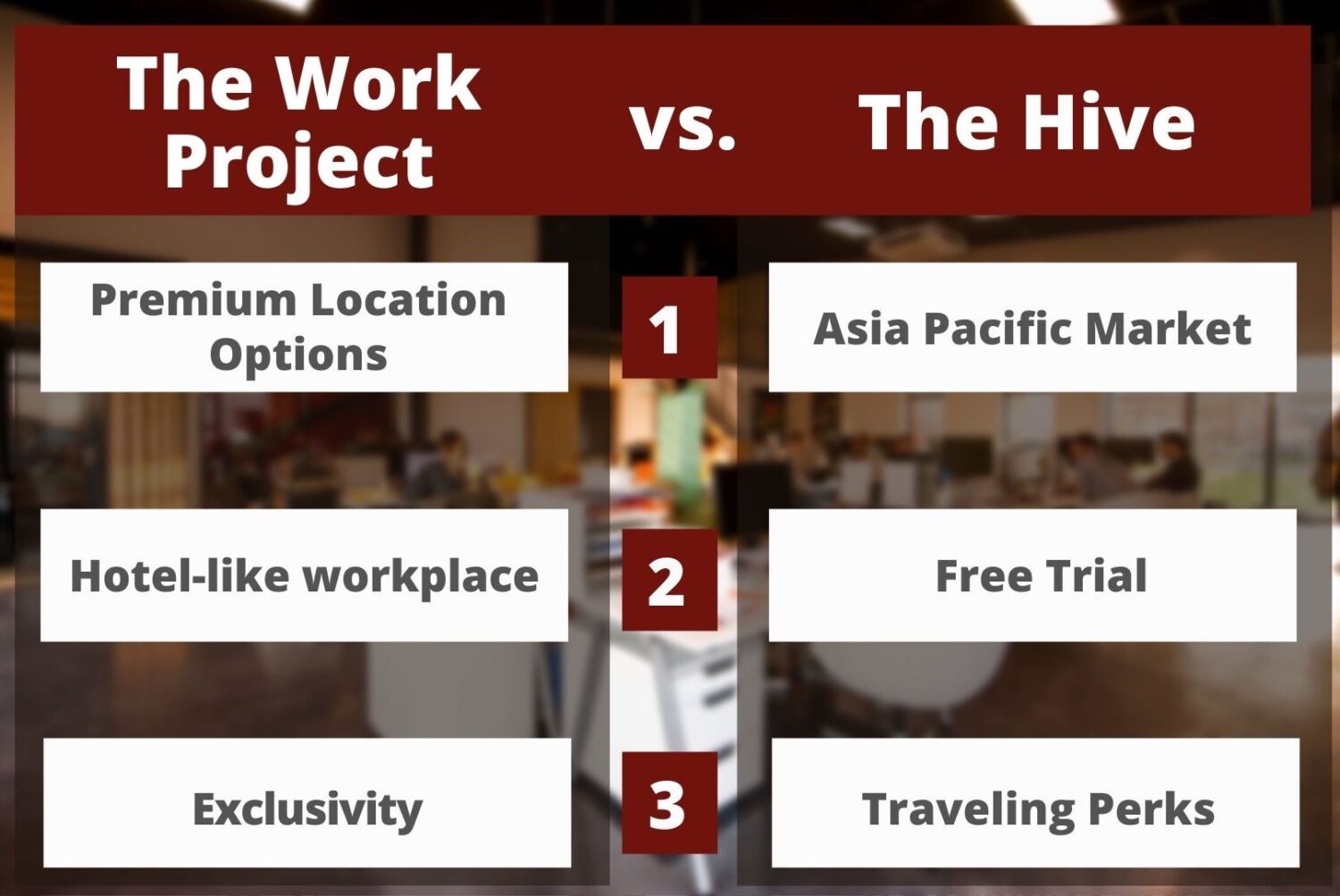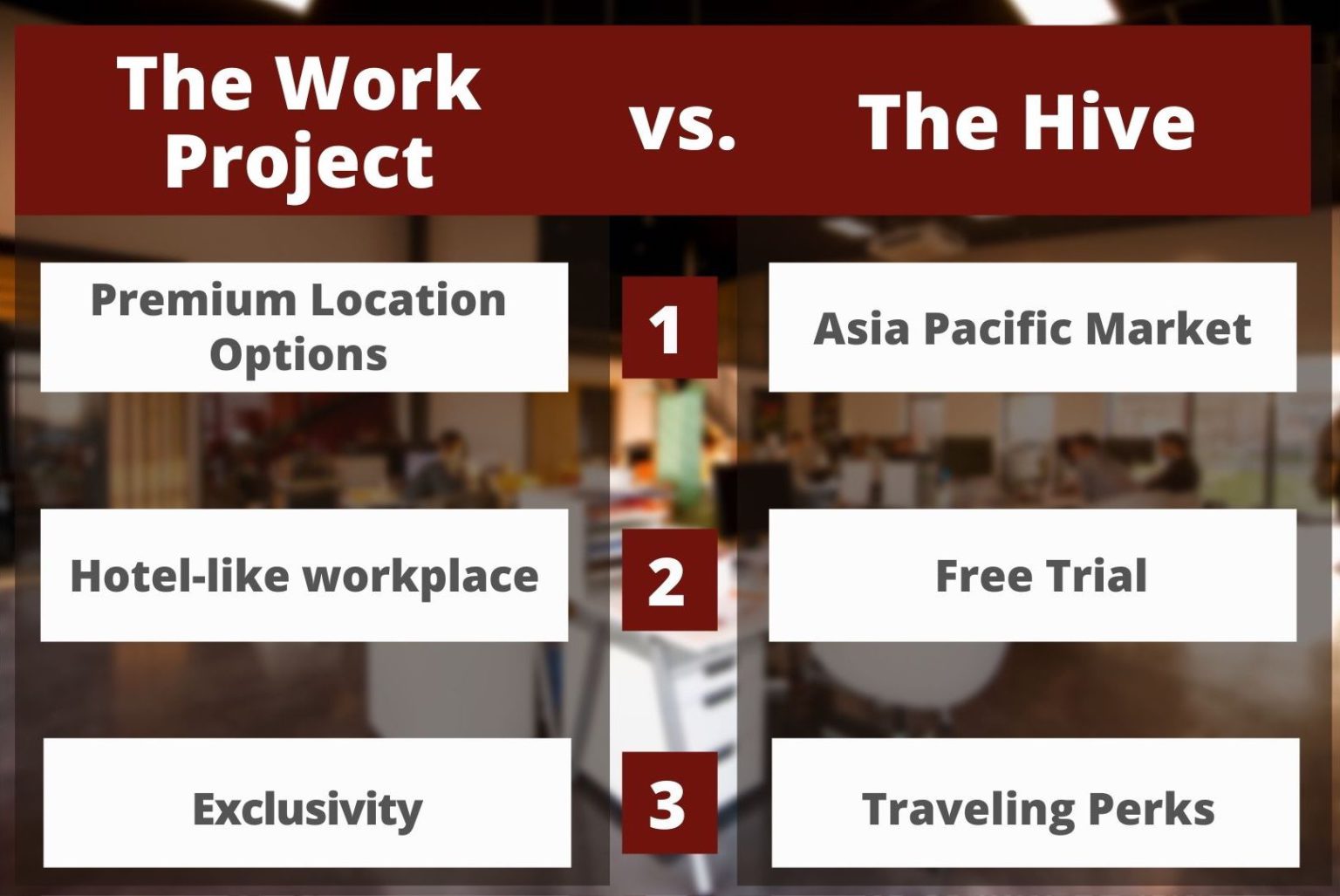 The Work Project
Since its founding in 2016, The Work Project has expanded to 7 locations, with 6 in Singapore and 1 in Hong Kong. Their locations are in some of the most prestigious office buildings in Singapore's CBD and Hong Kong, each with breathtaking views of the city skyline.
Each one of The Work Project's office spaces follows a Think Design theme; this combines the grandeur of hotels with the functionality of coworking spaces. The result is a top-tier working environment with Pierre Frey furniture and a fully-staffed bar courtesy of Proof & Co.
The Work Project is well recognised for its beautiful workspaces. They were included in the "5 Most Beautiful Co-Working Spaces in the World" by Forbes, "20 Best Co-Working Spaces Across the Globe" by Huffington Post, and "Top 5 Co-Working Spaces in Hong Kong" by South China Morning Post. They also received numerous design awards including the Gold in A' Global Design Award & Competition in 2017 and the Perspective A&D Trophy Awards also in 2017 for the worldwide quality space that they design and the vast work experience they bring to the table.
One of the key features that sets The Work Project apart is their newly launched exclusive Business Club. This members-only business club, MARK, was produced in collaboration with Hassel, Mark. Unlike your traditional coworking space, MARK offers rooms that any corporate executive may need during and after their workday.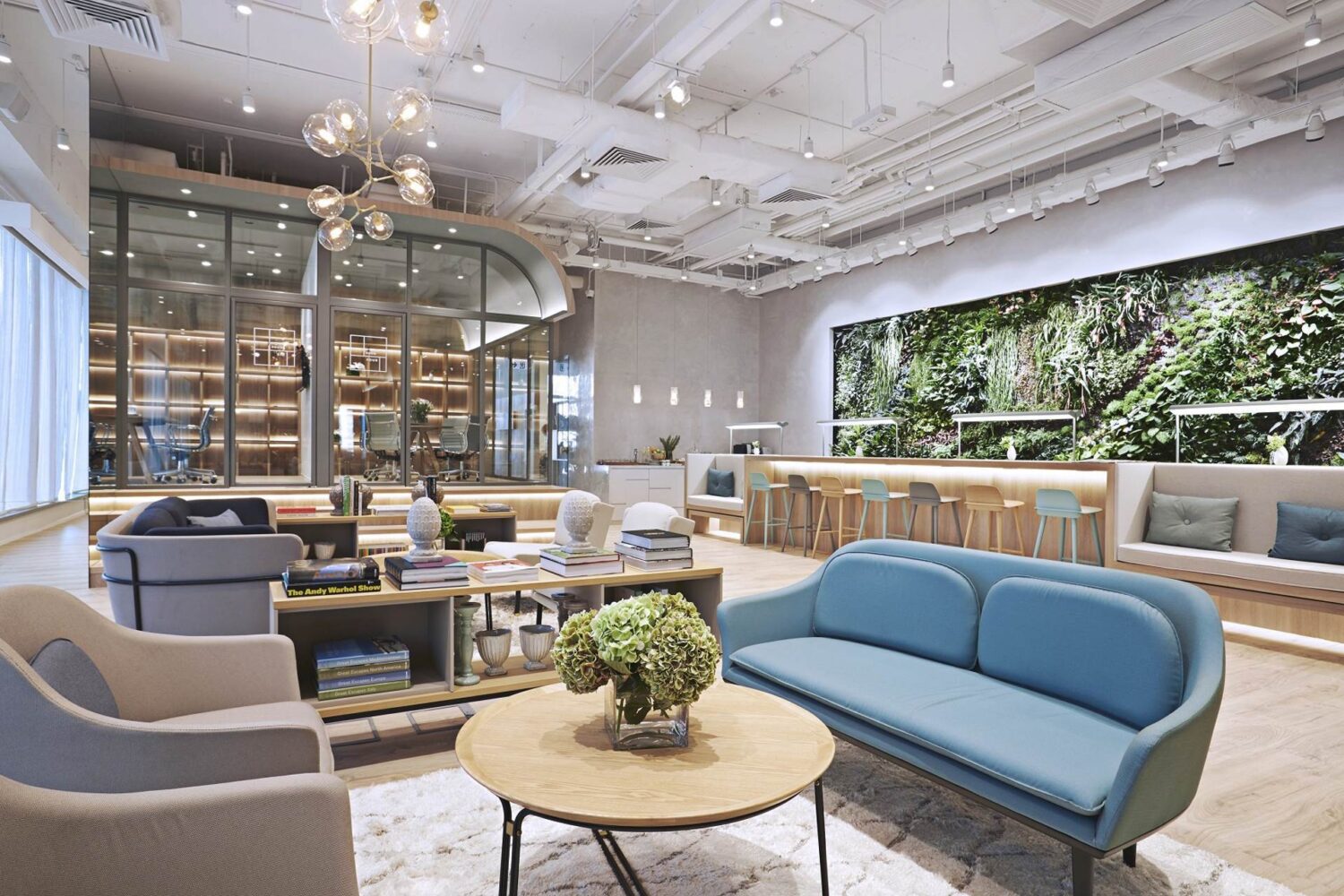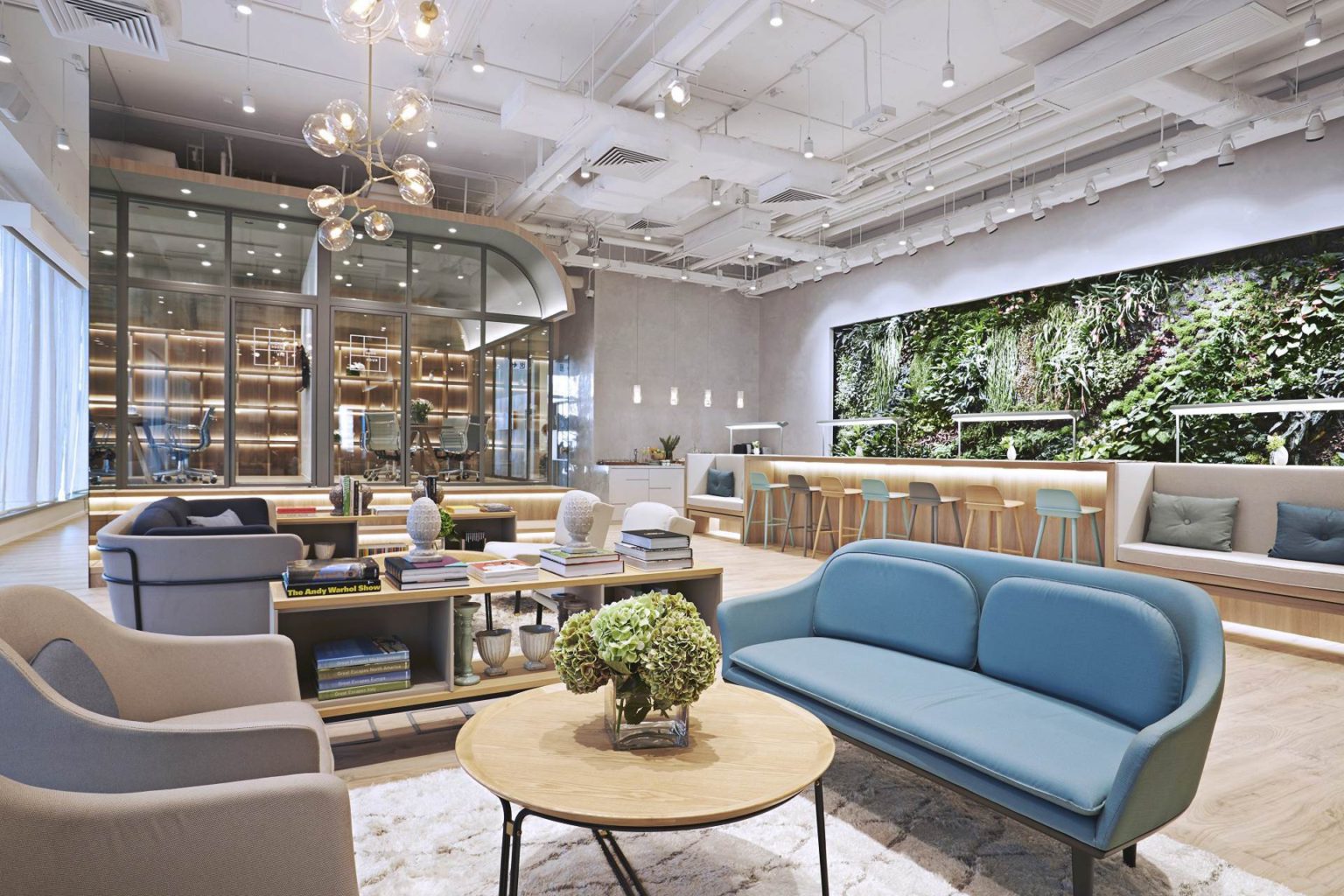 The Hive
The Hive has 20 locations across 7 countries in the Asia Pacific. They have presence in Singapore, Japan, Thailand, Vietnam, Taiwan, and Australia, which makes the Hive network incredibly diverse.
One of The Hive's key features as a coworking space is their free trial. To encourage people to join their coworking community, The Hive's provides a no-strings-attached trial to let them have The Hive experience at no cost. This helps people determine whether The Hive is a good fit for them before they even choose to avail a membership package. This is flexibility taken to the next level!
The Hive is the first and only coworking space with a partnership with Asia Miles. Hence they're the only workspace providers who are capable of providing members miles to help supplement their traveling needs. They offer various Asia Miles packages depending on the location.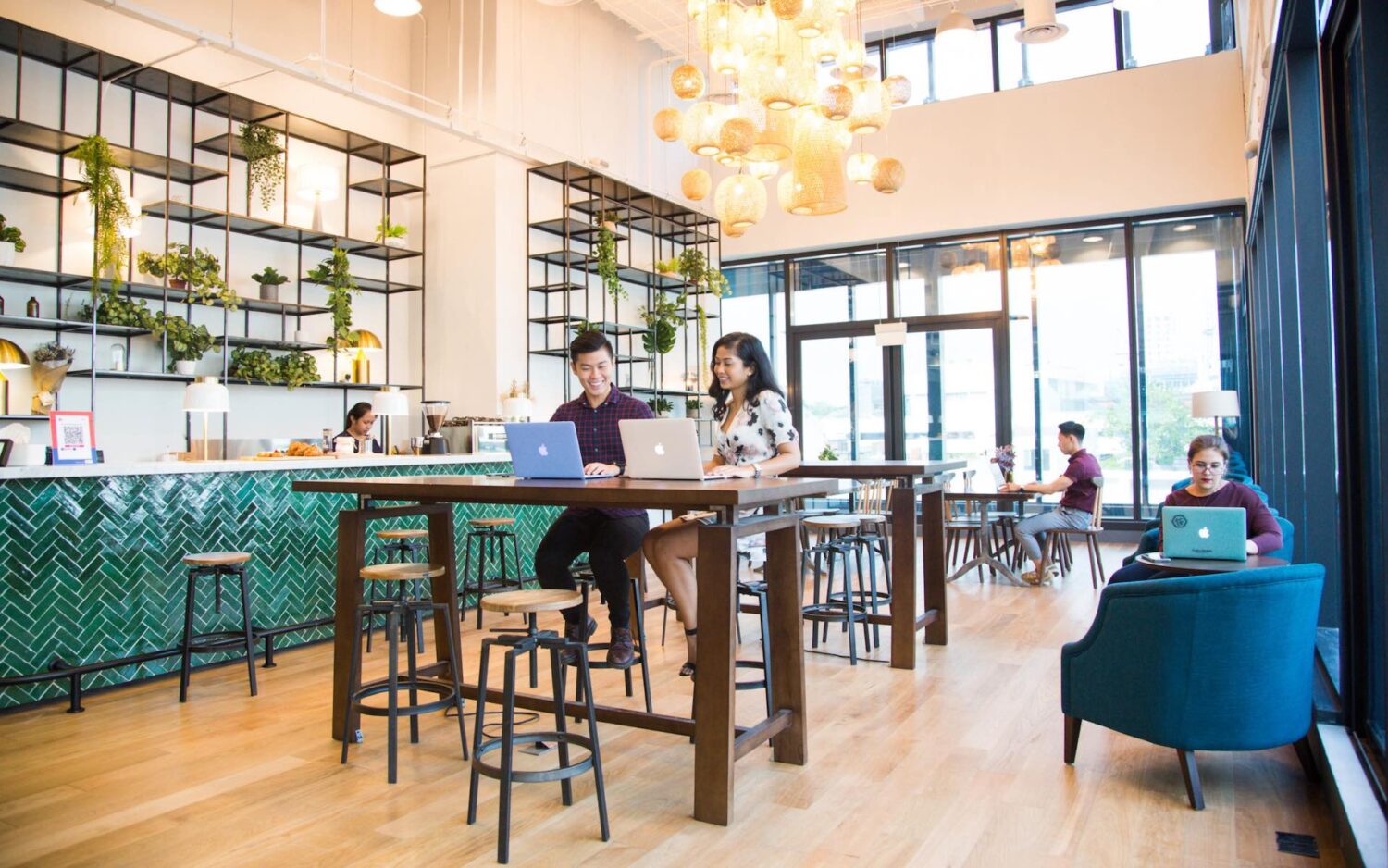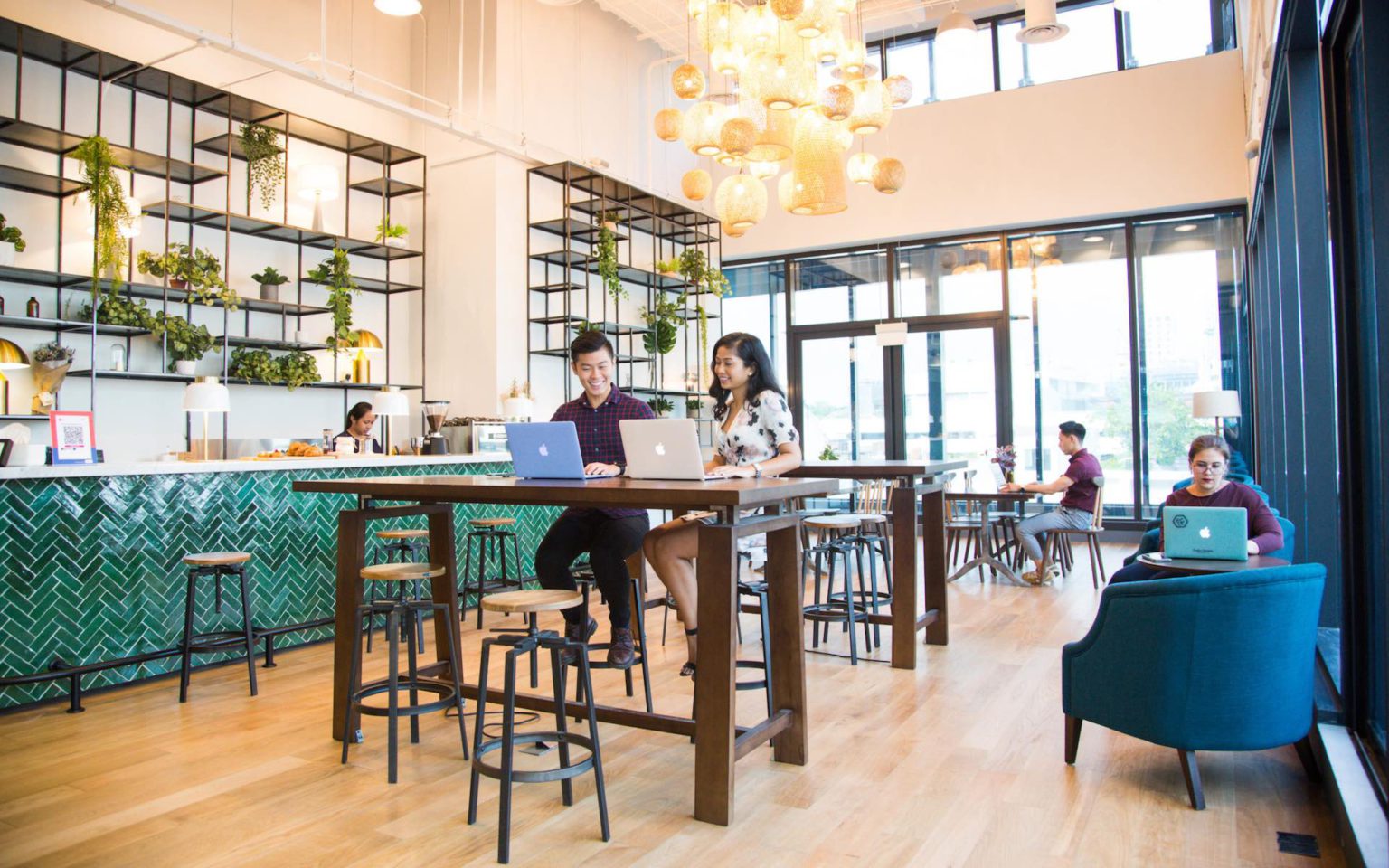 The Work Project vs. The Hive
A key difference between The Work Project and The Hive are their unique selling points. The Work Project emulates hotels to give their members a hotel-experience in their everyday workspace. Meanwhile, The Hive gives their members Asia Miles to improve their travelling experience. Therefore, the choice between the two workspace providers will depend on your preference and circumstances; which is of greater value to you, having an amazing office to use day in day out or saving money when traveling?
Luxury vs. Cost-effectiveness
Do you stay in one location and prefer to have a luxurious workspace or do you travel a lot for work and would prefer to save some money flying from one place to another? If you don't travel a lot for work, investing in luxury for your daily working needs may be a good choice if it's within your budget. If you want to take your luxurious experience up a notch, you can even consider joining The Work Project's exclusive business club. 
But if you travel often, then The Hive and its miles offer is a very attractive option. Not to mention, The Hive offers a free trial to prospective members. If you're not sure which workspace is right for you, you can try out The Hive's workspaces at no cost. That's a great deal!
Another factor to consider when choosing between The Work Project and The Hive is the market of your business. Are you operational or selling to Singapore or Hongkong only? If so, then either choice can be good. 
However, if you sell internationally or you're thinking of broadening your horizons by expanding to newer markets, then The Hive is a better option. They have locations in 7 countries across the Asia Pacific region. You can have teams in several countries working remotely through The Hive's network and you can also use their offices in other countries when you travel. This saves you time coordinating with remote teams and helps you save money when you work when traveling. 
We'll help you find the right workspace for your business.