Luxury workspaces or smart offices? Take your pick. Depending on your business needs and personal preferences, either can suit you better. Check out the details so you can make the right choice between The Work Project's luxury workspaces and JustCo's smart offices.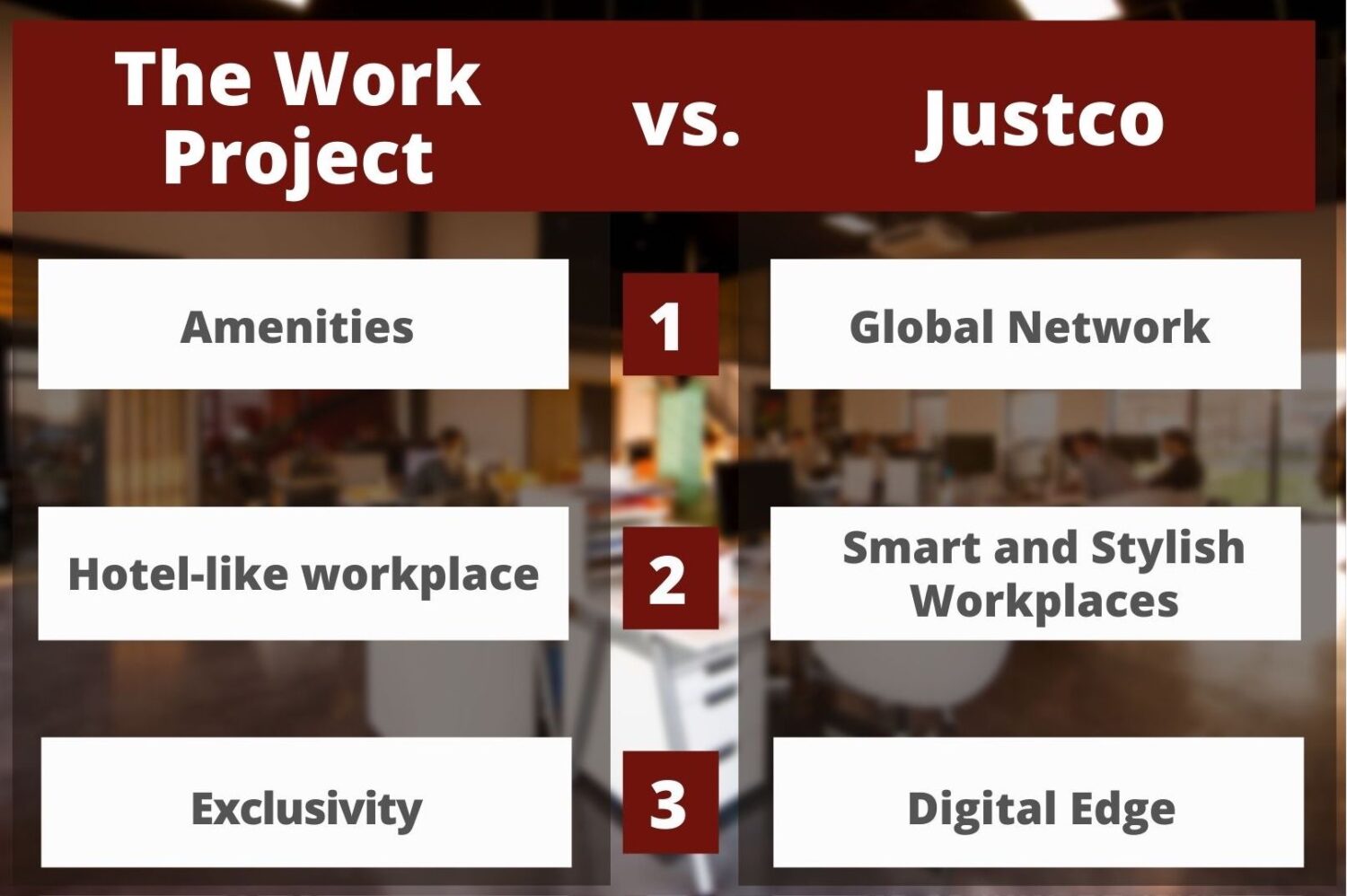 The Work Project Highlights
The Work Project is a workspace provider that tries to revolutionise the flex space industry. They're one of the leading figures spearheading the third wave of coworking spaces, focusing heavily on amenitising the coworking space.
The Work Project aims to take a step further than fostering productivity and creativity in helping clients improve their work. The Work Project aims to provide clients a lifestyle that would best complement their clients' high-demanding work. To help them do this, they have a range of business partners who offer perks just to their members.
With a background in hospitality, The Work Project is marrying the grandeur of hotels with the functionality of coworking spaces to provide a top-tier working environment. They have 7 locations in Singapore and Hongkong which are heavily influenced by this aesthetic and they have won several awards for their beautiful space since they launched 5 years ago.
Their branches are furnished with Pierre Frey furniture. They also provide members access to a fully-staffed bar, in partnership with  Proof & Co., to bring them complimentary food, beverages, and cocktails.
The Work Project is well recognised for their beautiful workspaces. They were included in the "5 Most Beautiful Co-Working Spaces in the World" by Forbes, "20 Best Co-Working Spaces Across the Globe" by Huffington Post, and "Top 5 Co-Working Spaces in Hong Kong" by South China Morning Post. They also received numerous design awards including the Gold in A' Global Design Award & Competition in 2017 and the Perspective A&D Trophy Awards also in 2017 for the worldwide quality space that they design and the vast work experience they bring to the table.
One of the key features that sets The Work Project apart is their newly launched exclusive Business Club. This members-only business club, MARK, was produced in collaboration with Hassel, Mark. Unlike your traditional coworking space, MARK offers rooms that any corporate executive may need during and after their workday.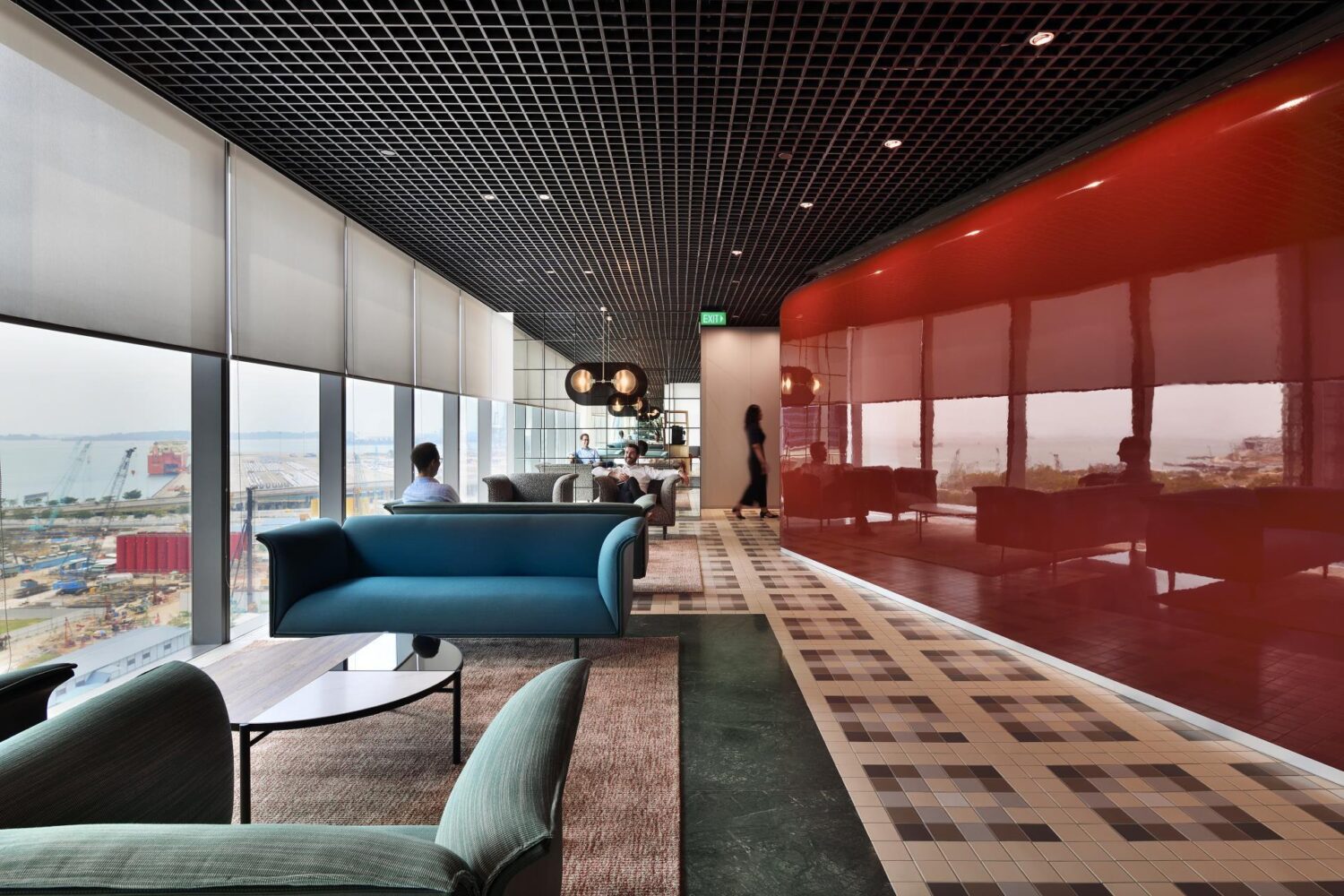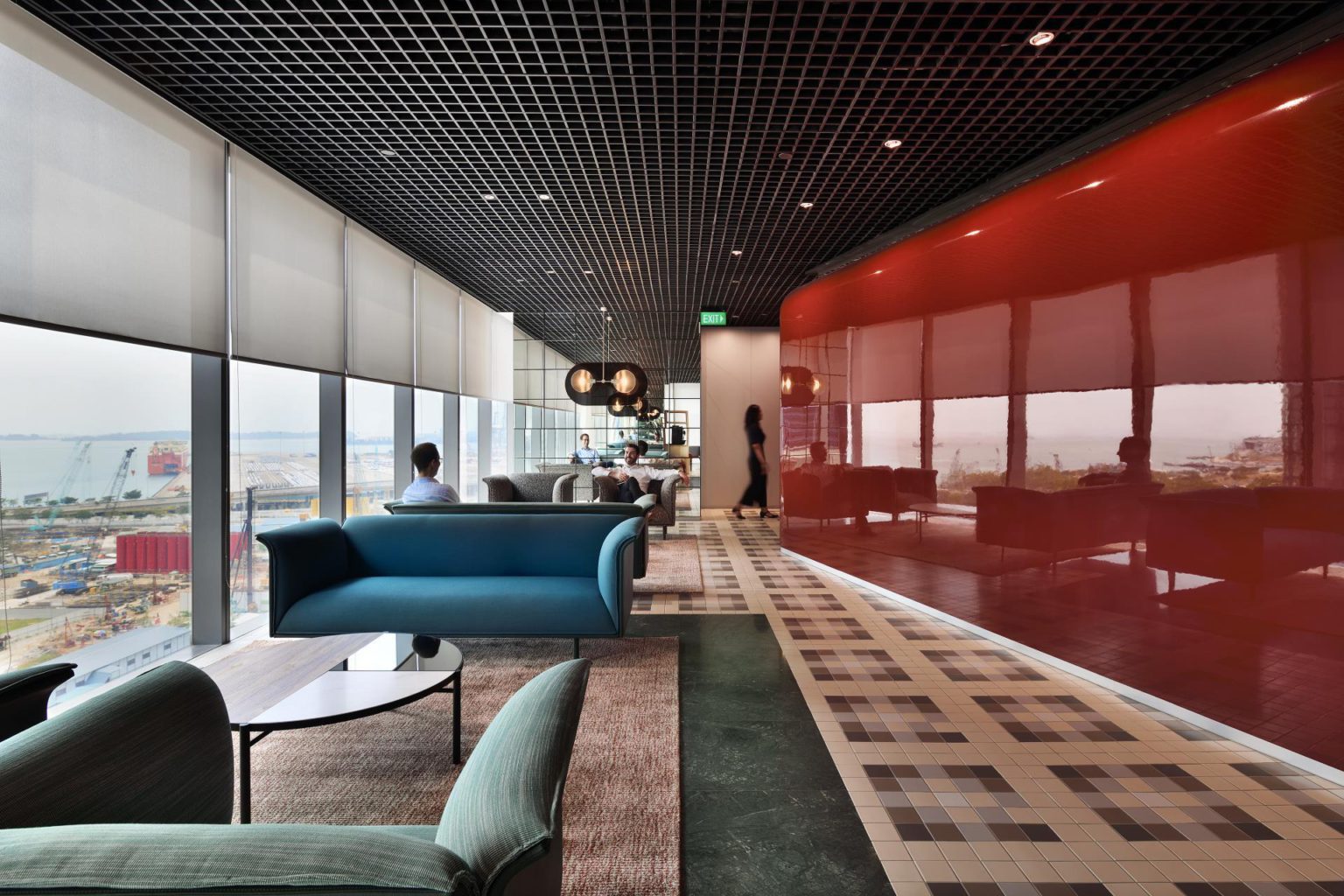 JustCo Highlights
With almost 10 years of experience, JustCo is one of the biggest names when it comes to coworking in the Asia Pacific region. They are located in Grade A office buildings in 9 major cities in 8 countries in the Asia Pacific. This allows them to build a large and thriving community of over 100,000 members, all of whom they encourage to network, collaborate, and connect for various business purposes. 
Smart and Stylish Workplaces
All of JustCo's 40 locations are beautifully designed by JustCo's Enterprise360 team, an in-house group of workplace experts who offer a full suite of services from designing and building to operating an ever-relevant and modern workspace for clients. 
To remain competitive in the flex space market, JustCo integrates technology into their coworking spaces. They have an in-house mobile application that allows members to access their workspace, connect with other members of the JustCo community wherever they are, and avail exclusive events and perks anytime. 
In the new normal, JustCo uses SixSense, an AI-powered tool that allows JustCo to analyse and optimise the use of their spaces. This tool revolutionises smart offices, redefining how tech and workspaces are integrated, and creating a safer space for their members in light of the pandemic.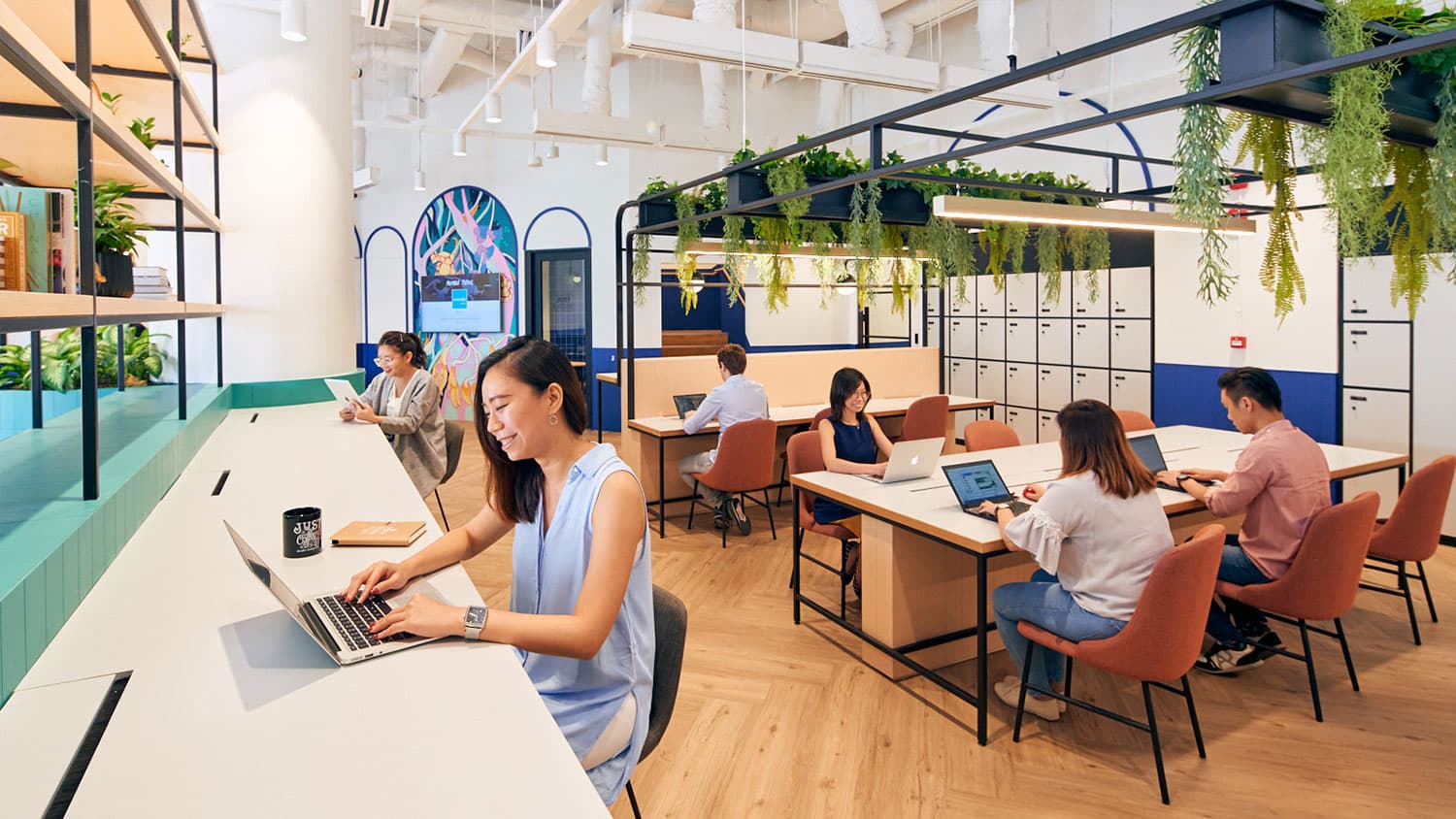 The Work Project vs. JustCo
The Work Project offers luxury with the equivalent price tag. This is not going to be for everyone. JustCo has a more affordable price range while still providing a high-end feel with their smart and stylish workspaces. Whether you're looking for a more affordable option or you're looking for a technology-inspired workplace, JustCo may be a better choice for you.
Exclusivity vs. Accessibility
The Work Project is geared towards the executive niche whereas JustCo appeals to a wider market. This difference will determine which of the two workspace providers is a better fit for you and your business. The Work Project's exclusive business club gives you access to the elite executive community. If this is valuable to you, then The Work Project is an obvious choice. However, if you're looking for accessibility, JustCo might be better.
Because of the difference in The Work Project and JustCo's markets, their networks are also different. The Work Project has a smaller and more selective network. They attract some of the most sought after executives; meanwhile, JustCo has over 100,000 members, offering a wide selection of potential business partners and clients. Not to mention, The Work Project is only available in 2 countries, Singapore and Hongkong, whereas JustCo is operational in 8 countries in the Asia Pacific region.
We'll help you find the right workspace for your business.