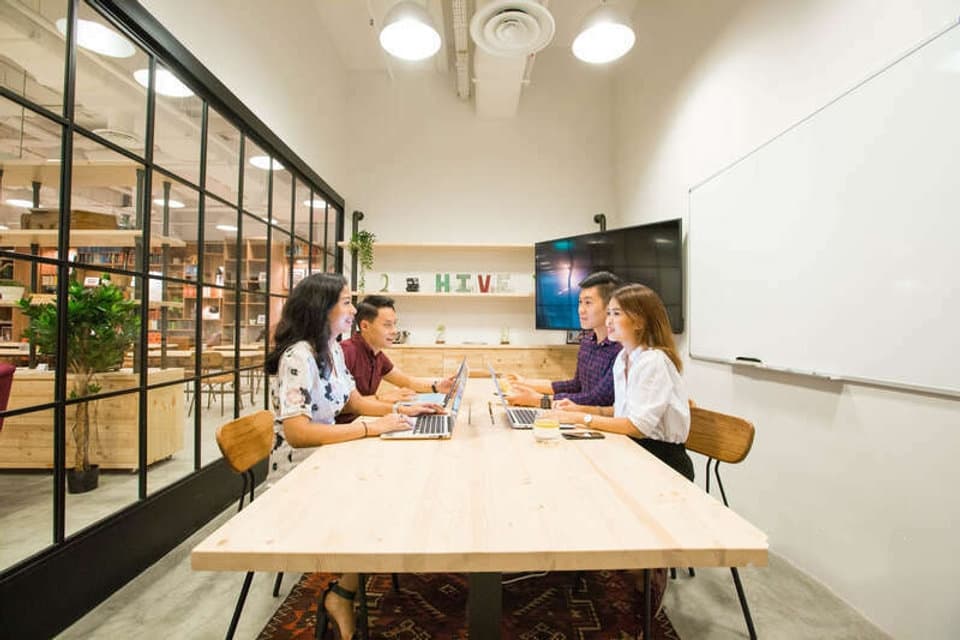 This coworking space by The Hive along 36 Carpenter Street is a large coworking facility that takes up over 6 storeys of the new Carpenter building in CBD. This huge coworking space offers a range of workspace offerings that can accommodate individuals as well as teams of 2 to 20 persons. 
There are hot desking, dedicated desks, and fully equipped meeting rooms. Hot desk prices start at S$250/month, Dedicated desks start at S$580/month, and Private offices start at S$900. This coworking space can also accommodate larger enterprises; entire office floors can be arranged with The Hive's signature aesthetic for their dedicated use. Meanwhile, quotes for virtual offices and other arrangements can be requested upon inquiry through their website.
Apart from their beautifully designed office spaces, this coworking space is coveted for its rooftop café, The Hive Café on the 6th floor of Carpenter. With stunning views of Marina Bay, The Hive Café serves coffee brewed from freshly roasted coffee beans everyday. This coworking space also has a unique atrium, with a dedicated entrance and lobby, just a short 3-minute walk from CBD.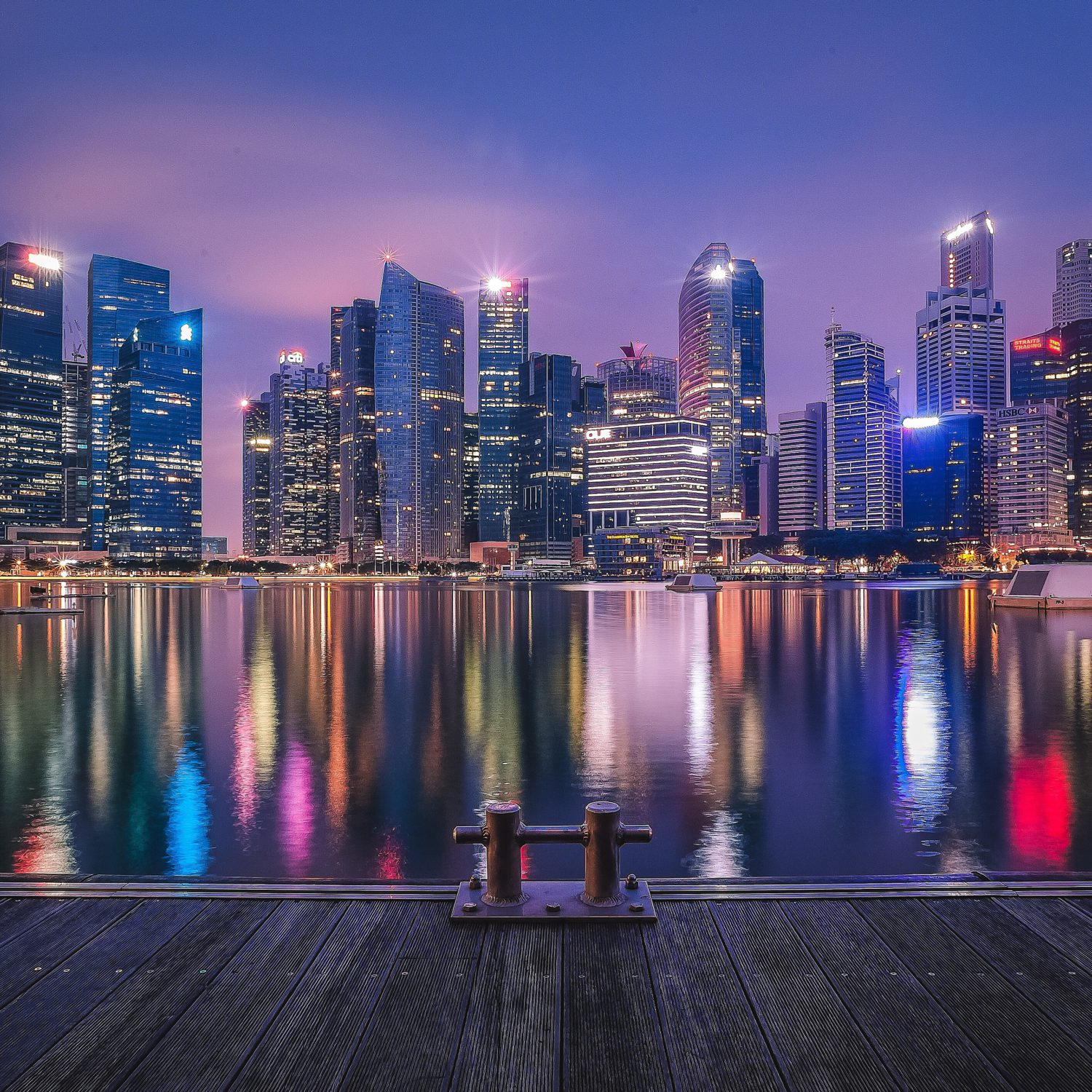 Many of The Hive's members also enjoy the coworking community's exclusive events. With The Hive's large and diverse community, these informal get-togethers allow members to enjoy drinks while making new connections and learning about different industries.
Amenities
The Hive's rich network is complemented well by the strategic location of this coworking space. Just 3 minutes from CBD, this coworking space is within close proximity of several government offices as well as various lifestyle and leisure amenities. This makes The Hive, Carpenter a great choice of work location for professionals and businesses involved in entertainment or leisure activities; it's also a good option for young professionals who enjoy being in the centre of so much fanfare.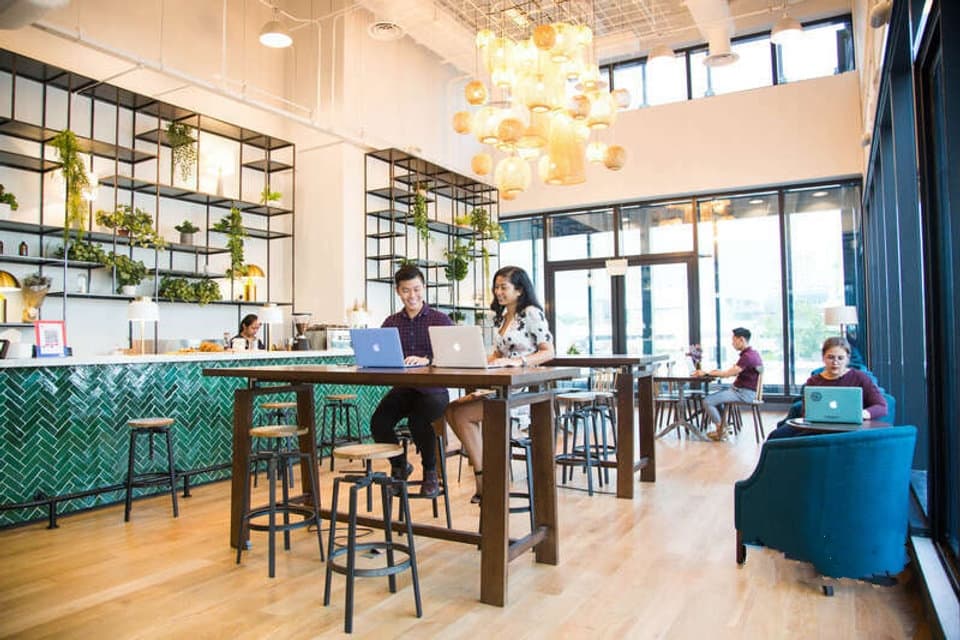 Just 2 minutes from the location, there's the Ministry of Manpower, The Treasury, and the Parliament of Singapore. Safety is also not an issue with the Old Hill Street Police Station just 1 minute away. In cases of events, there's the Arts House with its one-of-a-kind venue spaces 4 minutes away.
For those who enjoy being close to places of religious practice, there's St. Andrew's cathedral and the Armenian Apostolic Church, 4 and 5 minutes away, respectively.
Meanwhile, there are plenty of entertainment options around. There are several hotels in the vicinity such as The Fullerton Hotel Singapore, Furama City Centre, Park Regis Hotel, Parkroyal Collection Pickering, Hotel Swissotel The Stamford, and Park Regis Singapore.
There are also numerous shopping malls in the area; there's Havelock 2 Shopping Mall, Hong Lim Complex, Far East Square, One Raffles Place, Chevron House, One Fullerton, and Funan Mall.
For more varied entertainment options, there's Victoria Theatre and Concert Hall 4 minutes away; and there's Asia Civilisations Museum 5 minutes away. For the more physically inclined, there's Yoga Movement on Circulation Road and there's Padang sports activity centre 5 minutes away. If one wants to spend time outdoors, there's Hong Lim Park just a short walk away and if one gets hungry and wants to try the local fare, there's the Telok Ayer Market 6 minutes away.
Last but not least, this location is convenient for commuting. It's just 1 minute away from Clark Quay MRT Station and the bus stop opposite of Clark Quay station.
About The Hive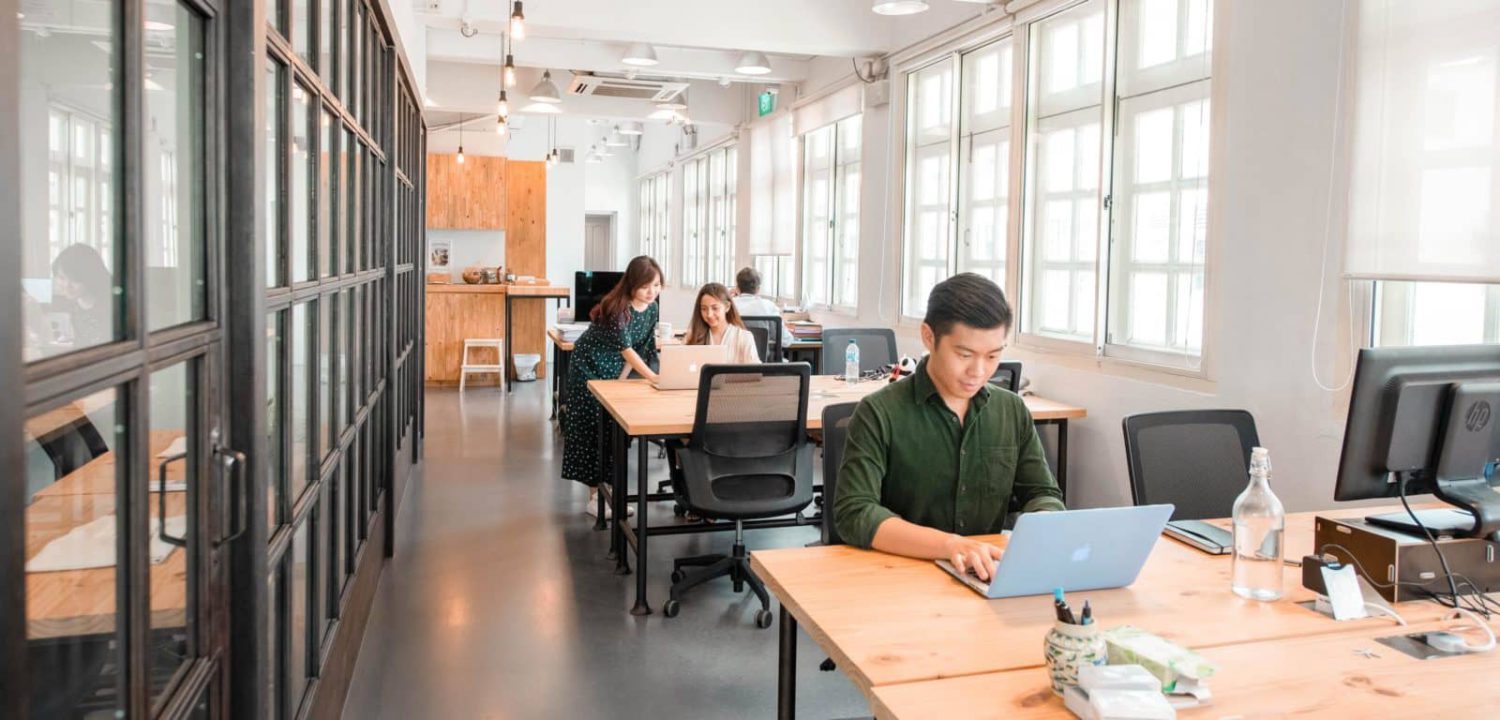 Founded in 2010, The Hive is a coworking company that has spread to 20 locations across 7 countries, including Singapore. One of The Hive's distinct features as a workspace provider is their trendy and beautifully designed workplace. Their coworking space doesn't only offer all the basic furnishings and amenities one would expect from a coworking space, they also have studios, lounges, and cafes.
With the new normal, The Hive has also adapted some changes to offer a secure and productive place for people to work away from home. They're taking the tenants' health and safety very seriously with their enhanced daily hygiene practices, extra disinfection steps of their cleaning teams, and monitoring the wellbeing and temperature of their tenants and workers. They also implement Travel Screening and temperature scanning for all visitors to any of our spaces, regular members and one-time guests alike.
Not to mention, The Hive offers various membership packages to cater to the changing needs of their tenants. For potential tenants who are unsure whether The Hive is a good fit for their working needs, The Hive even offers a free Trial Day Pass so you can try out any one of their spaces.
With the New Year session, The Hive is also encouraging everyone to embark on a  new start by offering a whopping 25% off their membership packages.
This can be availed in any of their branches in Singapore, including The Hive, Carpenter at 36 Carpenter Street and The Hive, Lavender at 1 Kallang Junction.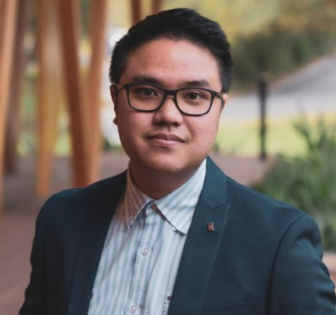 We'll help you find the right workspace for your business.