One of the fastest growing coworking companies in the Asia Pacific is The Great Room. In the hustle and bustle of the city, The Great Room offers a quaint and cozy workplace reminiscent of a comfortable hotel. With its hospitality centred aesthetic and warm palette interior, The Great Room reframes our idea of what a coworking space is.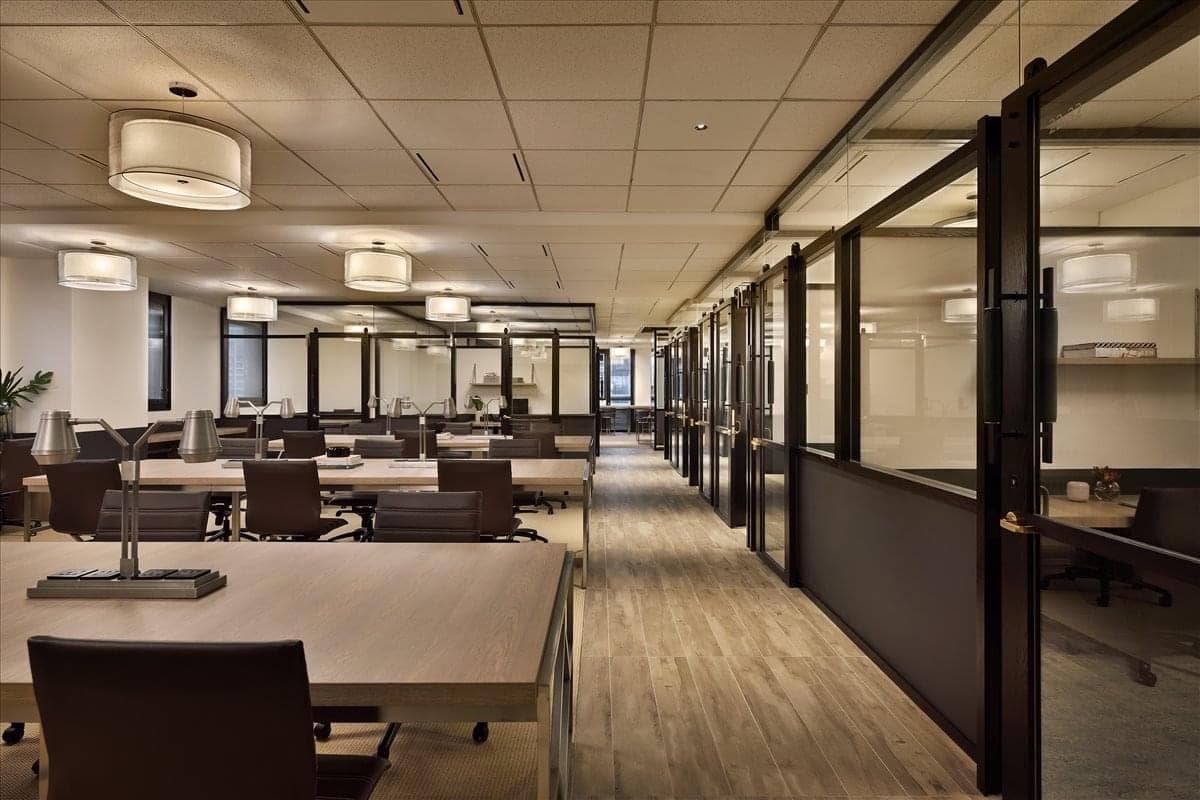 Instead of fitting as many workstations in a space, The Great Room pays attention to the individual. Through the power of design, this unique coworking space delights the senses, promotes casual collisions, and heightens productivity.
Inspired by the unique environment of the hotel lobby where people lounge and where important deals are struck, The Great Room provides a superb space for individuals to work and play at the same time. The story behind the company and its name carries this vision of providing a holistic location that allows people to work, meet, socialise, and be entertained. After all, work is beyond productivity; it is also built on conversations, connections, inspiration, contemplation, and repose.
How did The Great Room start?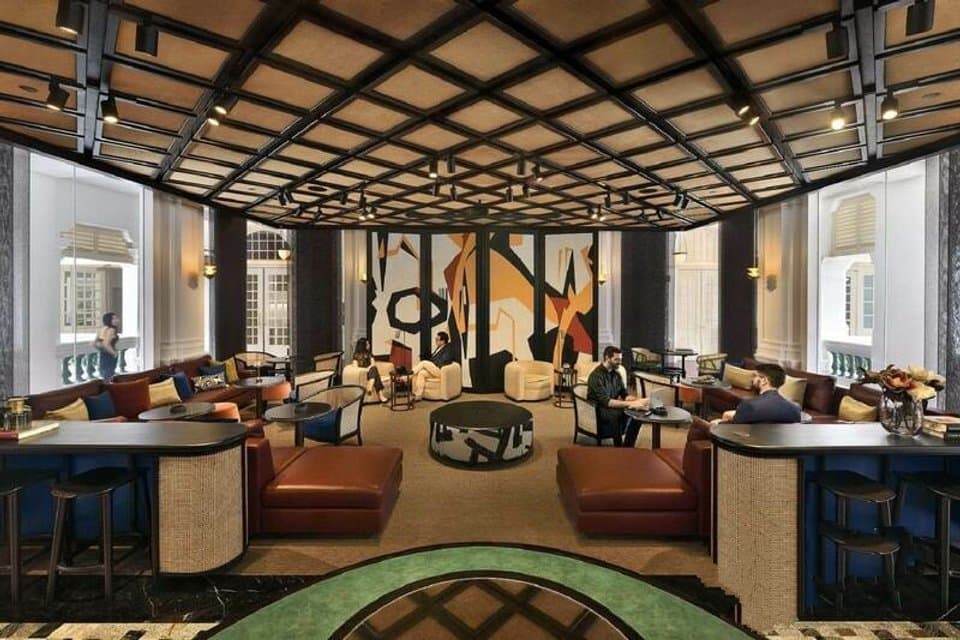 The Great Room is a relatively new company. Launched only in 2016, this revolutionary coworking company aimed to transform the workplace. By introducing plush interiors with functional spaces that look like rooms in luxury hotels and business clubs, they have allowed us to reimagine what a workplace could be.
The company started with the vision of marrying the comforts of hotel ambience with the productivity-driven design of an office. The founders believe that the most important conversations and deals in business happen outside of the office, and take place in more comfortable environments. The Great Room aims to be that environment, the place where things happen. In 2016, the company launched with its first location at One George Street.
The Great Room Today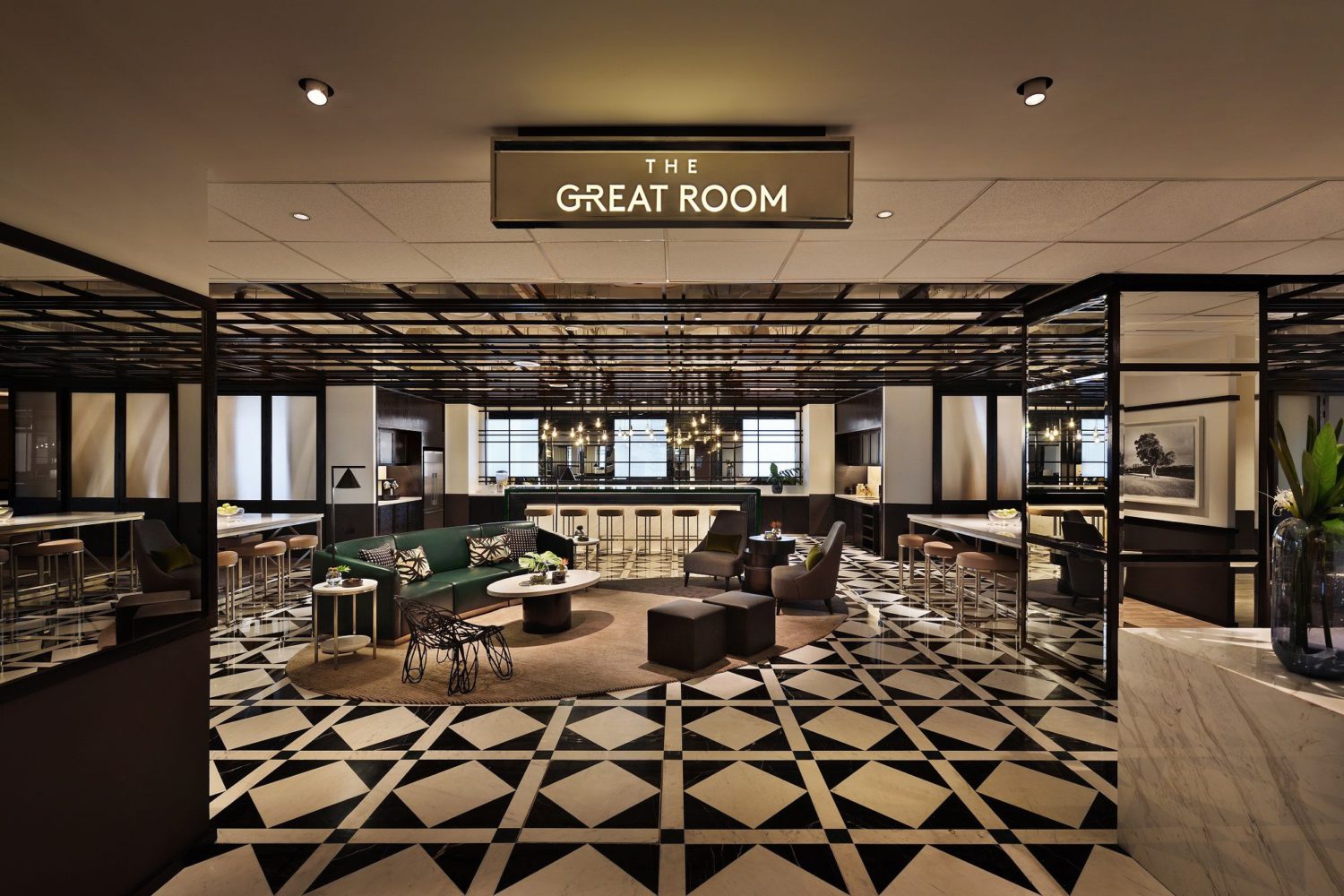 In less than 5 years, The Great Room has expanded to 2 other markets, first in Bangkok and another one in Hongkong. Soon, the company hopes to open a location in Shanghai as well. Within Singapore, The Great room now has 5 locations. Apart from their first location at One George Street, they have opened up coworking spaces at Afro-Asia I-Mark, Centennial Tower, Ngee Ann City, and Raffles Arcade.  
Aside from their workspace offerings, they also launched a Business Club. This membership targets those who want the networking opportunities of a coworking environment but have no need for an office space. This membership package has a minimum commitment of 12 months and comes with access to The Great Room's vast network not only within Singapore but also in Jakarta, Bangkok, and Hongkong. 
Additionally, members of the Business Club can avail exclusive discounts should they choose to rent office spaces with The Great Room. 
Office features and facilities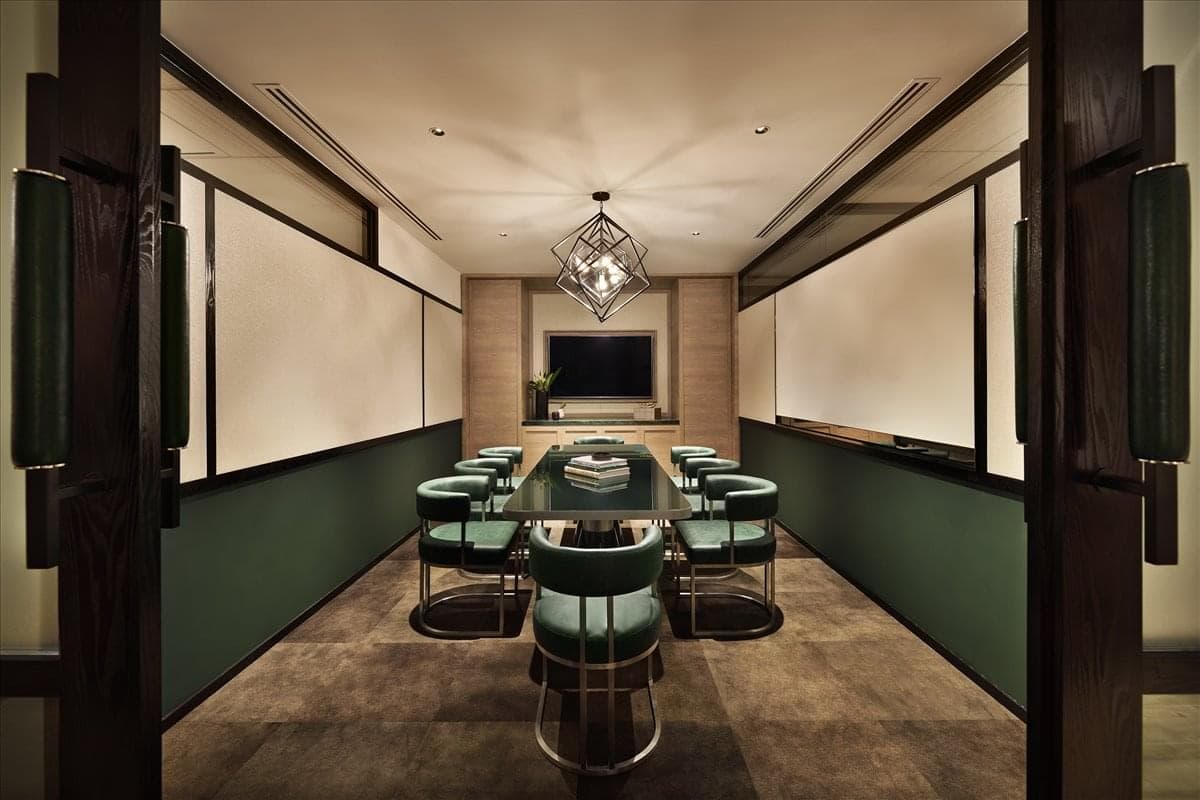 The Great Room has 3 types of workspaces and several membership offerings to suit businesses and individuals. They have the Drawing Room, the main lounge at each location. It can accommodate 50 to 200 people and it serves as the perfect venue for product launches, cocktail parties or weekend seminars.
They also have the Studio, which refers to slightly smaller rooms suitable for creative workshops, presentations and seminars. These can accommodate 5 to 60 people and offer gorgeous views that will impress your guests.
Lastly, they have the State Room, their beautifully appointed boardroom, which is a surefire way to make a great first impression. These rooms can accommodate 8 to 16 persons and are perfect for clinching that important deal.
To work in The Great Room, you can choose from their membership packages. They have day passes, hot desks, dedicated offices for rent, virtual offices as well as their business club.
Membership comes with access to their amenities including their artisanal coffee, enterprise-grade WiFi, private phone booth, mail and package handling, online directory, office supplies, printing and resource alcove, nursing room, 24/7 office access, and housekeeping services. They also offer partner perks and have an experienced events team who will help make sure that whatever meetings or workshops you're conducting in their entertainment suites, meeting rooms, and event spaces will be a success. Unlike other coworking spaces, they also have a Breakfast Club and a turn-down cart which aim to cultivate friendships through a well-timed morning brew or a great choice of snacks. 
Book The Great Room Through osDORO
Interested to work in The Great Room? Tell us your working needs and let Osdoro arrange the right workspace for you at the best deal possible!
With the new normal, more companies are transitioning towards flexible work. Employees are also demanding more flexibility from their jobs. This, alongside the wait-and-see attitude many corporates are taking during this time of uncertainty, will drive an increased demand for shared office spaces.
In an interview with Lifestyle Asia, The Great Room's co-founder Jaelle Ang says that "The co-working sector is estimated to take up 30 percent of total commercial real estate space by 2030. We are now at two to three percent. CoViD-19 is a catalyst to the acceleration of this rapid growth because companies are realising that agility is the counter to uncertainty and volatility."
With a greater need for flexibility and agility in the new normal, The Great Room is ready to accommodate the workforce with its new needs. With various workspace offerings set in prime city spots brimming with business-friendly action and a wide array of restaurants, shops, and nightlife, they're a prime choice of workplace for anyone who desires an "all work, all play" lifestyle in the new normal.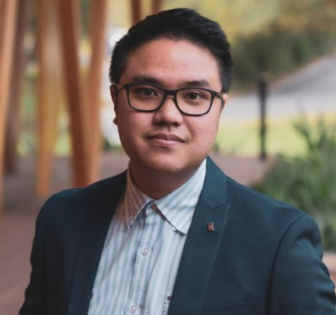 We'll help you find the right workspace for your business.