Having a chance to work alongside others who share the same passion, goals, and value as you do brings you a lot of incredible advantages, from increasing productivity to expanding your network with like-minded people. The co-working scene of Singapore is now exploding with more excellent options than ever, lavish amenities, fully-furnished smart tools, and lifestyle perks will provide you and your team with the best experience. Whether you're making it as a creator or a tech startup, a professional designer or even a freelancer, you can easily find a suitable place to work more effectively. So forget all about the laptop-in-bed routine or inconvenience cafe-hopping style – here we have a shortlist of co-working spaces you could find in Singapore.
Location: WeWork has many locations across Singapore, including Robinson Road, Beach Road, and Cross Street.
Price: Private Office: From S$1,100/mo
Dedicated Desk: From S$500/mo
Hot Desk: From S$520/mo
WeWork is not only several branches of co-working spaces in Singapore but rather a worldwide network. Located in trendy work areas, WeWork aims to help officers find a conducive environment to get their work arranged with all the conveniences of twenty-first-century office space. If you decide to join WeWork, you tap into a global network of co-working spaces that spreads far beyond its Singapore branches (which is already numerous). 
It's convenient to have an office that is like "a home away from home" to work anywhere you go – free micro-roast coffee and juice, collaboration-friendly designs, and engaging social events. WeWork's purpose is to humanize the concept of work, and we'd say they're doing a good job.
Address: The Great Room One – 1 George Street, Level 10 
The Great Room Centennial Tower – 3, #17/18 Temasek Ave, Centennial Tower 
The Great Room Ngee Ann City – 391B Orchard Rd, Level 22, Ngee Ann City Tower B 
Price: SG$70 for a day pass, or SG$750/month which gives you access to the hot offices, exclusive events, a business address and other member perks.
The Great Room is known for being Asia's leader in creating a hospitality-inspired co-working space. There will be no more Monday blues since there's a freshly brewed Papa Palheta coffee, a turndown cart with warm cookies when working late, and 10-minute massages ready for you whenever you want. The Great Room's ability to provide a flexible office space while still fulfilling the required standards for security, privacy, and modern design is the reason why it is the first choice of high performing enterprises.
Imagine an office space in Singapore that features endless cityscape views with floor-to-ceiling windows, dedicated offices, hot desks, and communal areas upholstered in plush leather. The Great Room offers you such everything. Hardwood floors, gorgeous sofas in leather, decked in rich hues, and retro-chic finishings, what a perfect workspace to ease you into a highly productive work-day. Interested in their rooms, click here to send me a message.
Address: The Hive Carpenter – 36 Carpenter St 
The Hive NBR – 59 New Bridge Rd 
The Hive Lavender – Level 6 Vanguard Campus, 1 Kallang Jct 
Price: Daily access: SG$20 
Team pass: SG$800 
A wonderfully designed workspace in a strategic city-centre location but miles away from the busy corporate offices that surround us. The Hive is a convenient and welcoming environment where your company can make its way to thrive.
This co-working space frequently hosts networking events, varying from casual drinks to film screenings and rooftop yoga sessions to boost the employee's motivation and inspire creativity. For only S$30 a day, you will have access to incredible services like the lounge area or the cool rooftop cafe. This is a prominent co-working space for freelancers, young professionals, creators and entrepreneurs looking for collaboration. There are three locations, so you can choose which one is the most comfortable for you.
Address: Distrii – Republic Plaza, Level 6, 9 Raffles Place, Singapore
Price: Hotdesk options start from S$550/month
Private office options start from S$1500/month.
Distrii is redefining the lively, trendy and smart office space, and we're all for it. They bring you and your team the in-house cloud-based system which incredibly supports your need for meeting room booking, video conferencing, administration, and networking – talk about convenience! 
Along with their advance power-packed app, there are so many things else to love about this co-working space. Not only you will be provided with Mellower Coffee and burger bar Hans Im Glück in-house dining options, but also their large venues are always filled with entertainment events. We have exclusive tour access, send me a message here and I'll book you in.
Address: Justco has various locations around Singapore. 
Price: Day Pass: From S$50
JustDesk Basic: From S$98/month
JustDesk Unlimited: From S$398/month
JustDesk Dedicated: From S$750/month
JustStudio: From S$800/month
JustCo aims to cater more towards the hip, millennial generation. This cafe-like design co-working space is a home for freelancers and professionals who prefer to work in a cafe environment. The glorious view of the city skyline at the Parakou branch surely will attract, inspire and motivate you when you see it. 
With JustCo, you can customize the office space solutions to meet your own needs. From prestigious business addresses to functional facilities in Grade A buildings, there's no doubt JustCo gives you some of the best co-working areas for rent in the Lion City.
Contact us to find out more
The future of the workspace is about flexibility, advanced technology, freedom, and experience. It's all about giving employees the right to choose where they want to work and boost up their productivity. Reach out to me and I'll help guide you in the right direction regarding your co-working options or serviced offices in Singapore.
(SEE: Top Coworking Providers and Office Space Pricing)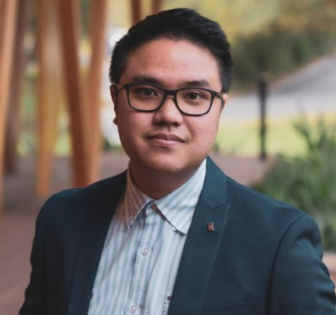 We'll help you find the right workspace for your business.