WeWork was founded in 2010. Meanwhile, JustCo was founded in 2011. With both these coworking companies established roughly around the same time, their track records and renown in the flex space industry are impeccable and there's really no wrong choice when it comes to choosing between them for your workspace. But depending on your needs and where your business is at right now, some of their key differences might help you make a better decision.

Justco Highlights
Asia-Pacific Market
With almost 10 years of experience, JustCo is one of the biggest names when it comes to coworking in the Asia Pacific region. They are located in Grade A office buildings in 9 major cities in 8 countries in the Asia Pacific. This allows them to build a large and thriving community of over 100,000 members, all of whom they encourage to network, collaborate, and connect for various business purposes. 
Smart and Stylish Workplaces
All of JustCo's 40 locations are beautifully designed by JustCo's Enterprise360 team, an in-house group of workplace experts who offer a full suite of services from designing and building to operating an ever-relevant and modern workspace for clients. 
Digital Edge
To remain competitive in the flex space market, JustCo integrates technology into their coworking spaces. They have an in-house mobile application that allows members to access their workspace, connect with other members of the JustCo community wherever they are, and avail exclusive events and perks anytime. 
In the new normal, JustCo is using SixSense, an AI-powered tool that allows JustCo to analyse and optimise the use of their spaces. This tool revolutionises smart offices, redefining how tech and workspaces are integrated, and creating a safer space for their members in light of the pandemic.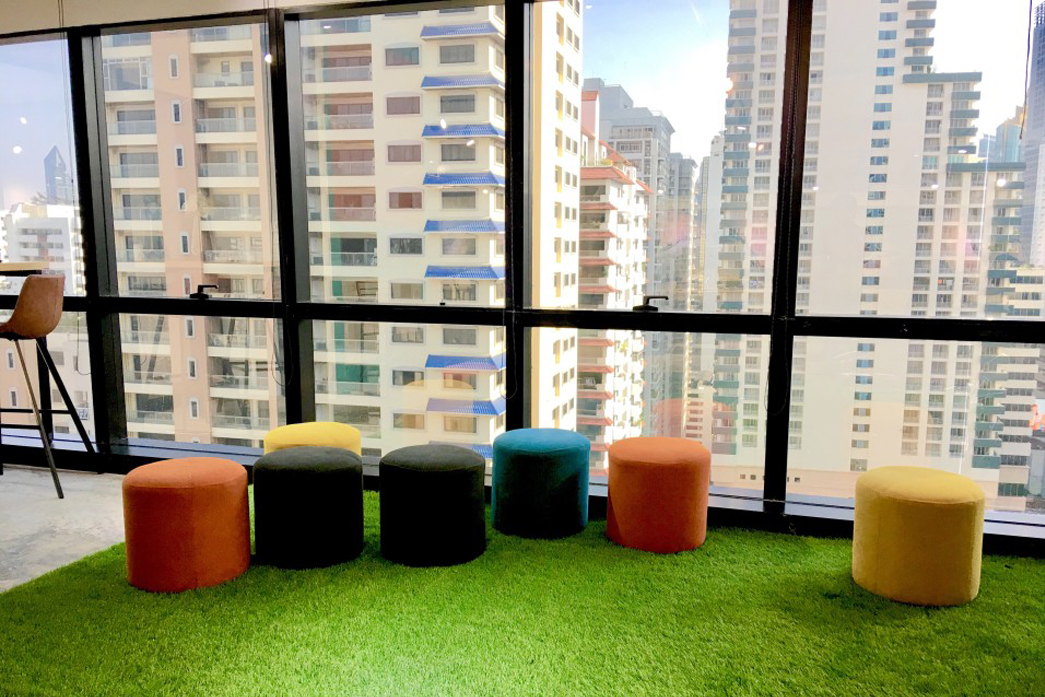 WeWork Highlights
International Market
WeWork was founded in New York in 2010. Since then, it has expanded to over 800 branches and is present in the USA, Europe, and Asia. This intercontinental presence in 120 countries has allowed WeWork to build a highly diverse pool of professionals and business owners. This offers a unique opportunity for many businesses to build their networks.
Enterprise and IT Solutions
WeWork offers Enterprise solutions as well as IT solutions. Whatever the size of your company or organization, WeWork can help you find a space that's right for you. Over 40% of Fortune Global Fortune 500 trust WeWork to help them enhance their workplace strategy and WeWork has 800 locations to cater to your workspace needs.
The sheer size of their commercial real estate allows them to accommodate more members and offer more tailor-fit workspace solutions that other coworking companies may have more difficulty doing.
Abundant Location Options
WeWork is one of the largest coworking companies in the world today. Since it was founded in 2010, it managed to expand its presence into 3 continents. They have 800 locations worldwide with 13 branches in Singapore alone. 
Such an abundance of choices makes them an ideal coworking space for business owners who travel a lot or for solopreneurs who prefer to relocate from time to time. They are sure to be able to accommodate you almost anywhere you go. 

JustCo vs. WeWork
Accessibility 
WeWork and JustCo both have a large international community. On the one hand, JustCo focuses on the Asia Pacific, on the other hand, WeWork spans the USA, Europe, and Asia. Both of them offer advantages in terms of accessibility. If you're a corporate looking to scatter your teams in various locations, the choice between JustCo and WeWork will be determined by which markets your business is involved in.
If you have an Asia-Pacific market, choose JustCo. If it's the USA or Europe you want, pick WeWork. But if you're only based in Singapore, then WeWork might provide a little more accessibility than JustCo. As of 2021, JustCo has 10 locations in Singapore whereas WeWork has 13.
Office design
When it comes to office design, the choice of coworking space comes down to preference and business needs. WeWork offers enterprise workspace solutions and IT tools; these are immensely helpful for corporations who are migrating from their enterprise offices into coworking spaces. 
Meanwhile, JustCo just launched SixSense, a tool they use to further optimise the use of their smart offices. This tool revolutionizes the workplace and makes coworking spaces a lot safer during Covid-19.
Flexibility
Ultimately, corporates and SMEs turn to coworking spaces during the new normal because they seek flexibility. When it comes to flexibility, both JustCo and WeWork offer ample choices. They both offer day passes, dedicated desks, private offices, and full-floor offices. They also have meeting rooms and event places to accommodate workshops and seminars. Not to mention, they both have flexible payment terms.
In this respect, whether you're a multinational or a budding startup, you're sure to find both WeWork and JustCo capable of satisfying your flexible workspace needs.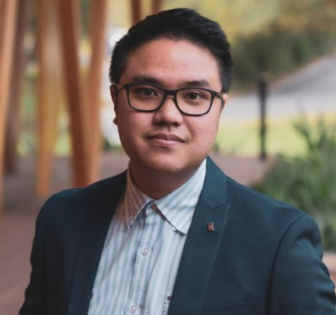 We'll help you find the right workspace for your business.