There's a phenomenon with office space in Asia and it's that most people in Asia still prefer a traditional office space then working from home. We did a study of over 100+ people across Asia and asked if people preferred working from home or being in the office.
Surprisingly enough, we saw that 75%+ of people preferred working in a traditional office space. The main factors is that traditionally big cities such as Hong Kong, Singapore or Beijing are more expensive when it comes to residential property. And normal waged professional workers can only afford a small to medium size apartment/house.
If you look at the average price per square metre prices in Asia. It is already very expensive for a traditional salary waged worker and it's one of many reasons why they choose to be working for a traditional office space.
| | |
| --- | --- |
| Hong Kong |  $ 28,570 |
| Japan |  $ 16,322 |
| Singapore |  $ 14,373 |
| China |  $ 11,829 |
| India |  $ 10,932 |
| Taiwan |  $ 10,373 |
| Thailand |  $ 5,266 |
| Philippines |  $ 3,952 |
| Malaysia |  $ 3,441 |
| Cambodia |  $ 2,913 |
| Indonesia |  $ 2,595 |
| Vietnam | $ 2,280 |
There's been a lot of discussion in the business community if its more cost-effective to have fully remote teams. This might be in the case with many western countries but we see a slow trend in Asia fully adopting full remote teams.
We're seeing, however, a hybrid model in many companies across Asia. Where a lot of companies are adopting a mixture of flexible coworking solutions and remote working.
We see two types of models so far. We call this the HybridWork model
Company A: Chooses to do a hybrid work model. Traditionally company A has a team of 40 people working in Marina View. They have to downsize due to Covid. They put the entire IT/Engineering team to fully remote. However, keep the sales team in the office. Company A wants a flexible office lease instead of a traditional office lease (e.g 5+ year office agreements) and instead chooses a flexible 6 or 12 month flexible office lease with a provider such as WeWork.
(Read: Check out our flexible office spaces at North Bridge Road, Robinson Road and Cross Street)
Need office space for rent? Our experts are willing to help you find the perfect office that suits you. Message us on Whatsapp and book for a private tour.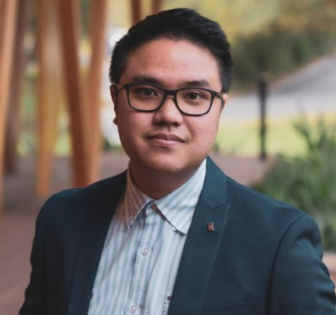 Enterprise software development experience. More recently in positions including CTO, Lead Developer and Head of Product in Australia. Deep expertise in property and legal technology in Australia with a specialty in lead generation and tech scalability across Asia-Pacific.