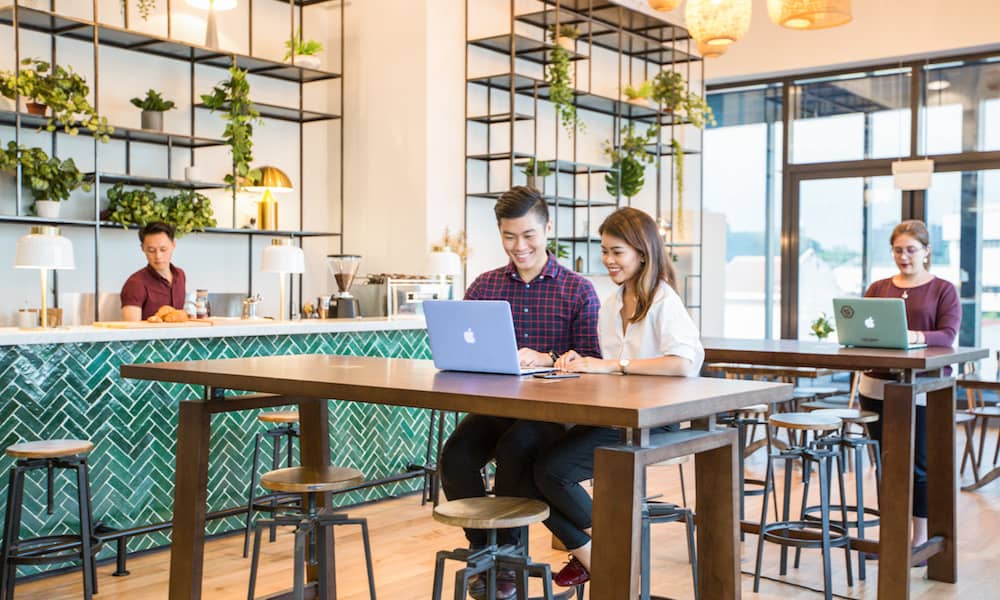 Hot desking has become an increasingly popular approach as employers around the world attempt to reinvent the workplace in the aftermath of a global pandemic. Although it has been around for a while, this flexible workspace technique is especially useful now as firms look for ways to maximise space utilisation while maintaining the health and safety of their staff.
However, hot desking is not without its difficulties. And if these concerns are not addressed early on, the project may collapse.
Make sure you have these hot desking basics on hand when you return to work to assist you manage these challenges and ensure a seamless transition to a more flexible working environment.
What Is Hot Desking?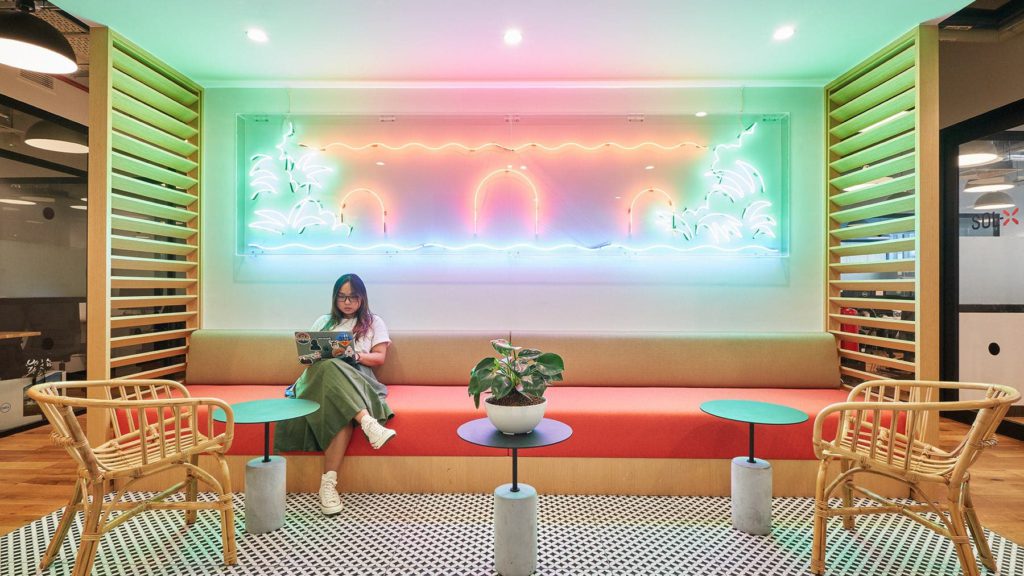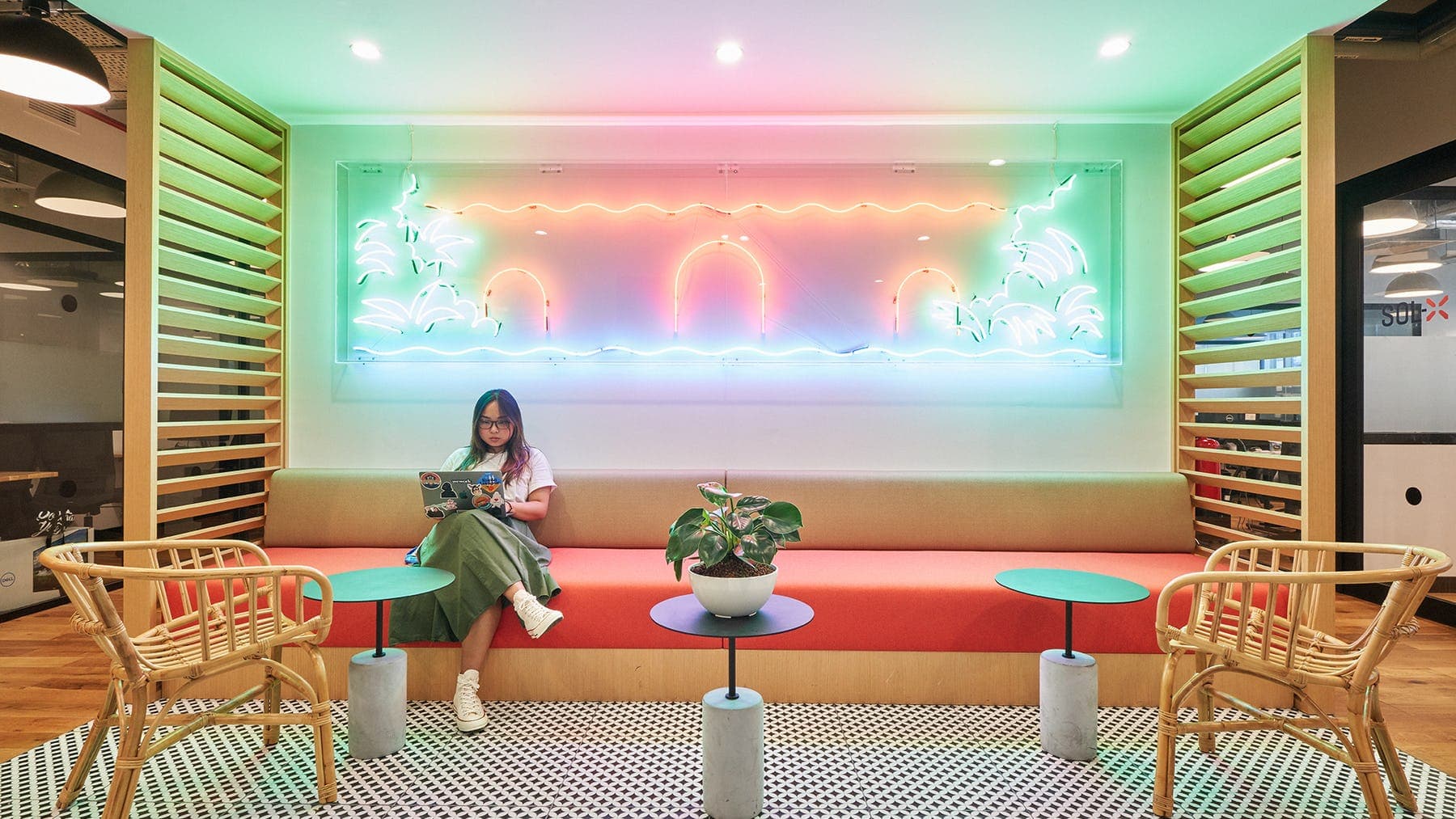 Hot desking is a flexible office space technique in which employees sit wherever they want rather than at an assigned desk. In most cases, hot desking is done on a first-come, first-served basis, with early birds getting the best spots.
Hot desking was initially designed to suit workforces with various overlapping schedules and businesses that offered flex hours and partial remote work possibilities. This manner, anybody may go into the office at any time of day and occupy any available position. Businesses were not required to invest in a workstation for every employee, but only for the maximum number of employees who would use the area on any given day.
As the year 2020 draws to a close and the pandemic continues, many businesses are putting plans in place to ensure the health and safety of their employees. Twitter, for example, is allowing all employees to work remotely part-time or full-time for the foreseeable future, while Google has extended its work-from-home policy until the end of July 2021.
(Related: Why coworking spaces will stay popular after the pandemic)
What are the Essentials When Hot Desking?
In the post-pandemic era, hot desks in Singapore has become one of the most effective strategies to handle flexible work. Here's a handy checklist to help you get the most out of your hot desking experience.
1. Technology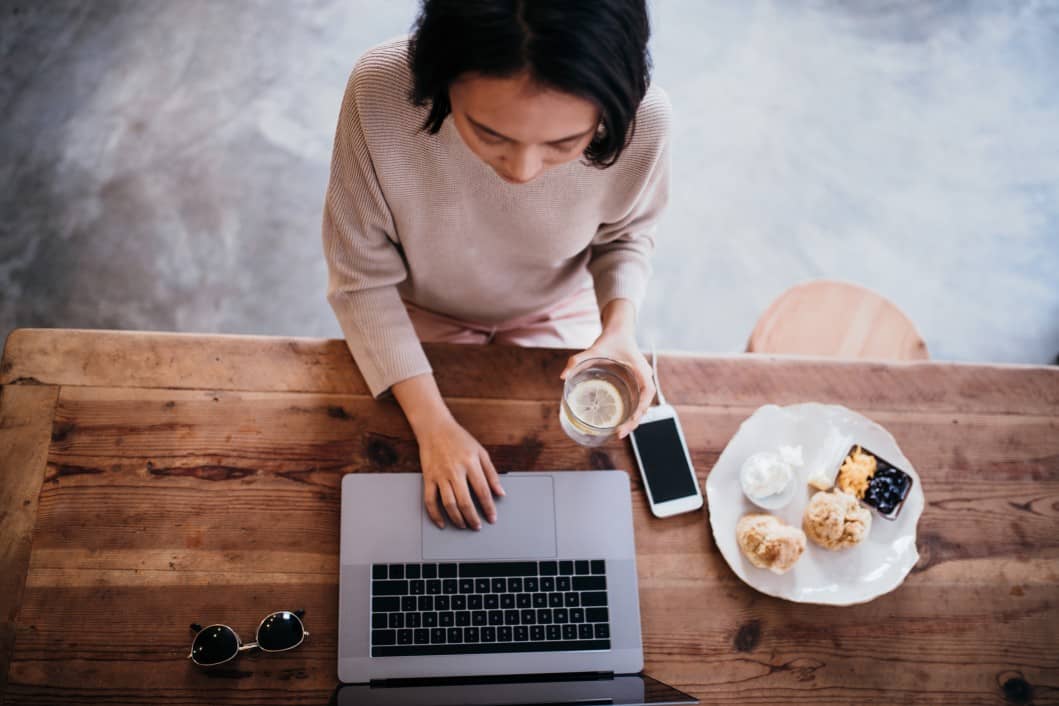 Access to the internet
One of the non-negotiable hot desking requirements is a good Wi-Fi connection in every location. It is tough to stay focused and productive without a very reliable Wi-Fi connection. If your internet connection is unreliable owing to a lack of capacity, scheduling software might help you avoid overloading your Wi-Fi with too many users at once.
Booking software
Establishing a healthy hot desking environment is difficult if employees cannot locate a space to work when they arrive at the office.
Previously, employees chose their workstations on a first-come, first-served basis. Latecomers tried to find a suitable location to set up shop, while others competed for the better places.
Booking software allows employees to reserve a location ahead of time, while also allowing workplace managers to regulate capacity and maintain appropriate distance between workstations. You can also ensure that cleaning staff disinfected workspaces before allowing others to use them.
Booking app 
Any desk booking system you deploy should also allow employees to reserve desks from anywhere in the world using their smartphone. A desk booking tool makes scheduling considerably easier, whether they want to set up shop for a full day or a few hours. Furthermore, by using a mobile device with an interactive map of the office, employees arriving from different locations may simply identify an available space and reserve it based on their needs.
2. Office Equipment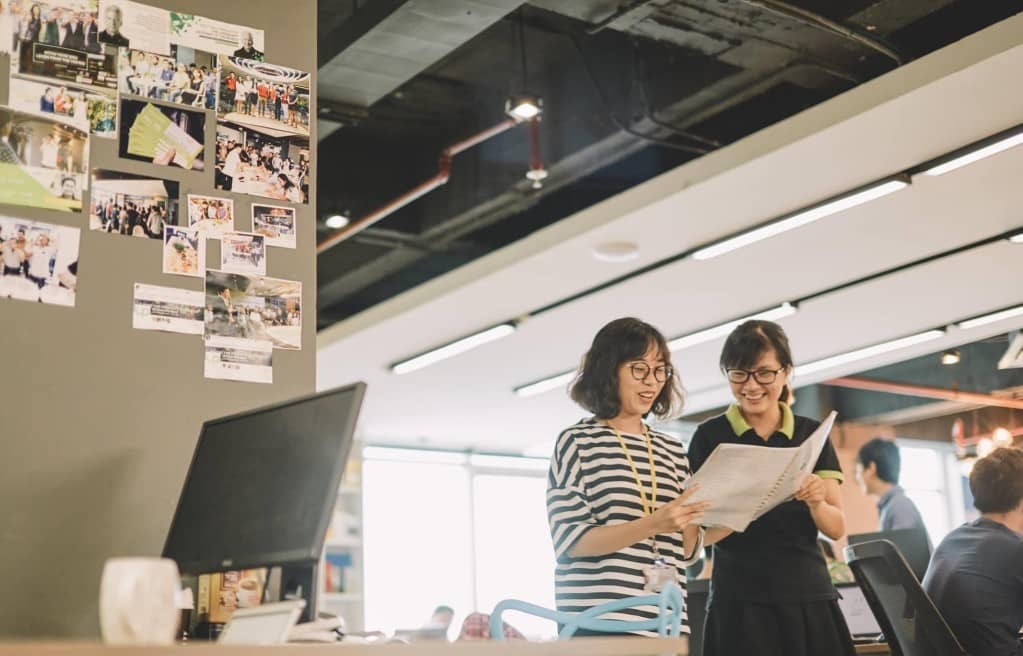 Monitors 
Ensure that your monitors and connections are simple to operate and uniform. Employees can quickly plug in and get started when there is consistency. You may facilitate a more ergonomic atmosphere by designing a user-friendly workstation in each space. You may also need to set up a few dedicated hot workstations with twin monitors for designers, developers, and other professionals that require them.
Keyboard and mouse
Some companies provide each employee their own mouse and keyboard so they don't have to share. If you opt to provide these goods instead, make sure to provide disinfectant wipes.
Dongles and chargers
Chargers and dongles should be available at each desk. Having these hot desking necessities on hand will make it easier for your staff to set up for the day, and they will not waste time filling out IT service requests or looking for cords.
Outlets and power strips
Hot desk users must be able to get up and running quickly. Ascertain that your workplaces are equipped with a dependable power supply.
Docking station
Another piece of critical hardware that should be kept on each hot desk is a docking station. It's a simple and effective approach to broaden the connectivity possibilities accessible on laptops, and it's ideal for adaptable environments (especially those that encourage collaboration).
3. Office Features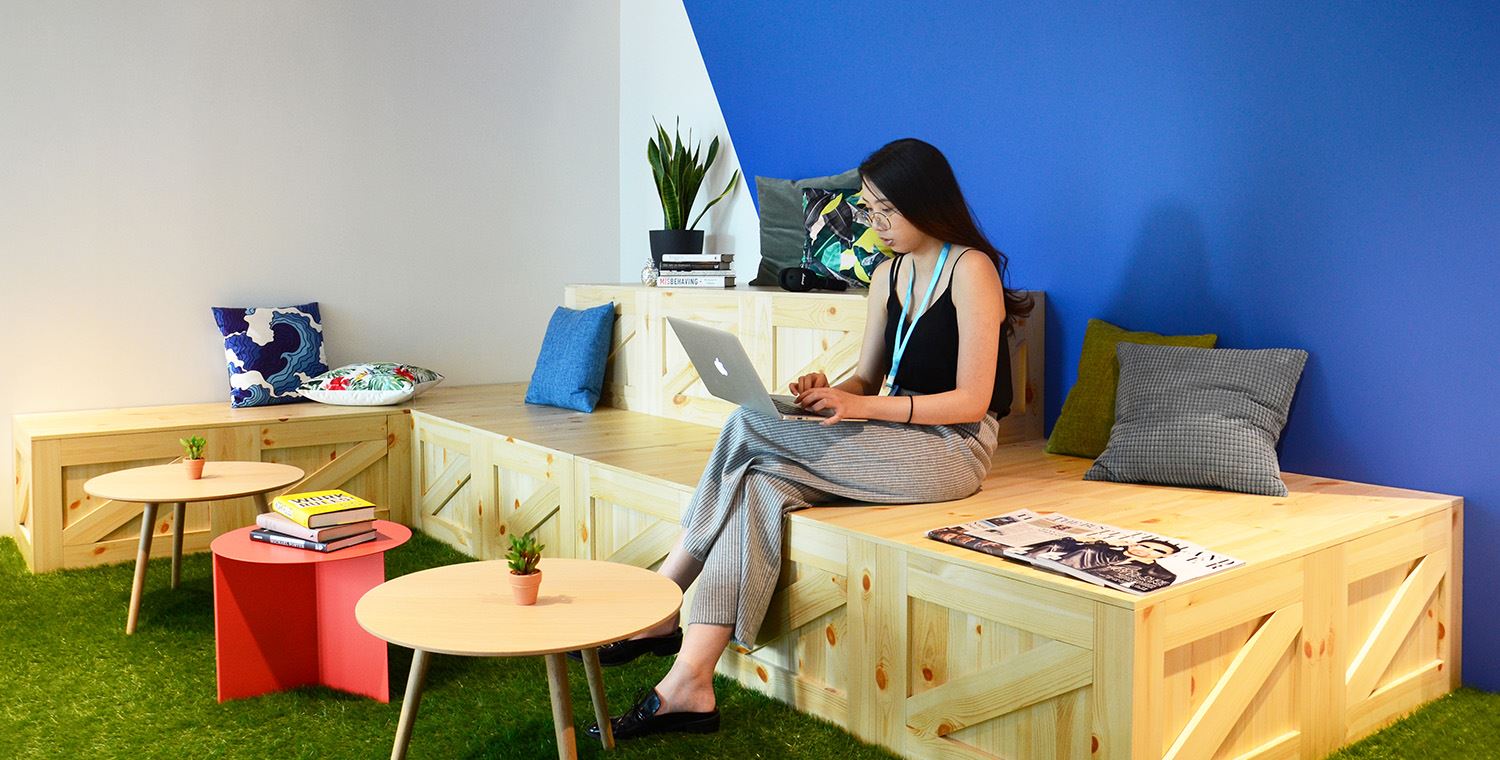 Comfortable chairs
Let's face it: if employees don't feel at ease in your workplace, they won't want to spend their time there.
That is why investing in comfortable seats with adjustable arms, height, and lumbar support is an excellent idea. Consider using materials that can be easily cleaned, such as vinyl.
Closets and coat racks
While you may not consider storage space to be one of your hot desking necessities, it is critical to provide employees with a place to keep their personal stuff. Set up a coat rack or a separate closet for your hot deskers. Keeping the environment around the desk clear of clutter will improve aesthetics, safety, and hygiene.
Cabinets, lockers, and carts
Hot deskers will most likely transition between workstations and activity-based office locations. They may also require somewhere to store their laptop when they leave for lunch or a meeting. Providing a dedicated central storage location makes your employees' lives easier (and more organised).
Sanitising station
To prevent the transmission of coronavirus, provide hand sanitiser, cleaning wipes, spray disinfectant, and disposable masks at each hot desk. It makes good financial sense to provide your staff with a way to clean and disinfect high-touch surfaces, sterilise their hands, and mask up.
Sit or Stand desks
Adjustable sit/stand desks create a more ergonomic workplace by allowing employees to choose their preferred workstation height. It's also a good idea to make sure they're ADA compliant in order to increase workplace accessibility.
(ALSO READ: 5 Reasons Coworking Spaces Thrived During the Pandemic)
We'll help you find the right workspace for your business.