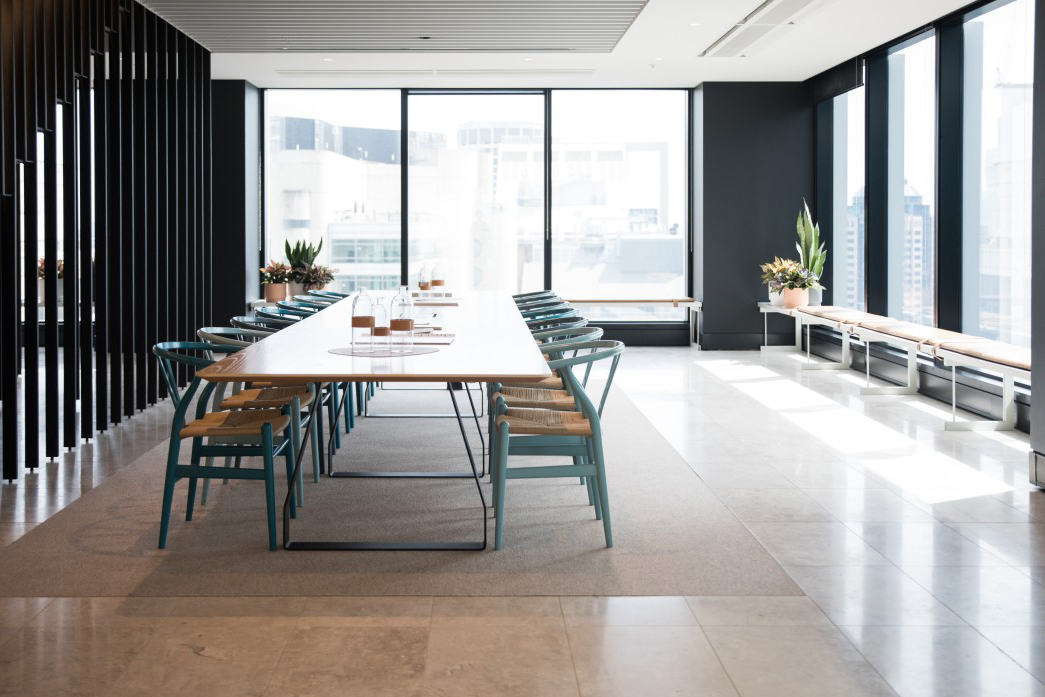 Modern Flexible Office Space
For over 17 years between 2003 and 2020 (now this is starting to show my age), I've led multiple startups in Asia, US and Australia leading up the operations and co-founder responsibilities. One of the first things we plan for regarding remote teams and growth is the location of the company HQ and remote offices. There is a lot to think about, mainly office space size for future growth and what to do if we break the lease, especially as most startup founders would appreciate, we need to maintain operational agility and flexibility. 
I wrote this article to help new founders and business owners understand the different office types. Flexible workspaces promote collaboration and comfort, as well as save money. Through multipurpose rooms, shared spaces and more, flexible workspaces help businesses achieve more without the high rental overheads. There are several different types, but the main gist is that most flexible office rentals come with a licensing agreement with flexible monthly charges. They usually have short minimum commitment periods, as short as three months but I've seen some recently go as short as one month. This gives companies ample freedom to grow and expand with economic and business changes. To help, feel free to push out any specials or deals you have in the region for startups or business owners, especially as many try to come out of the 2020 crisis.
Different Types of Flexible Offices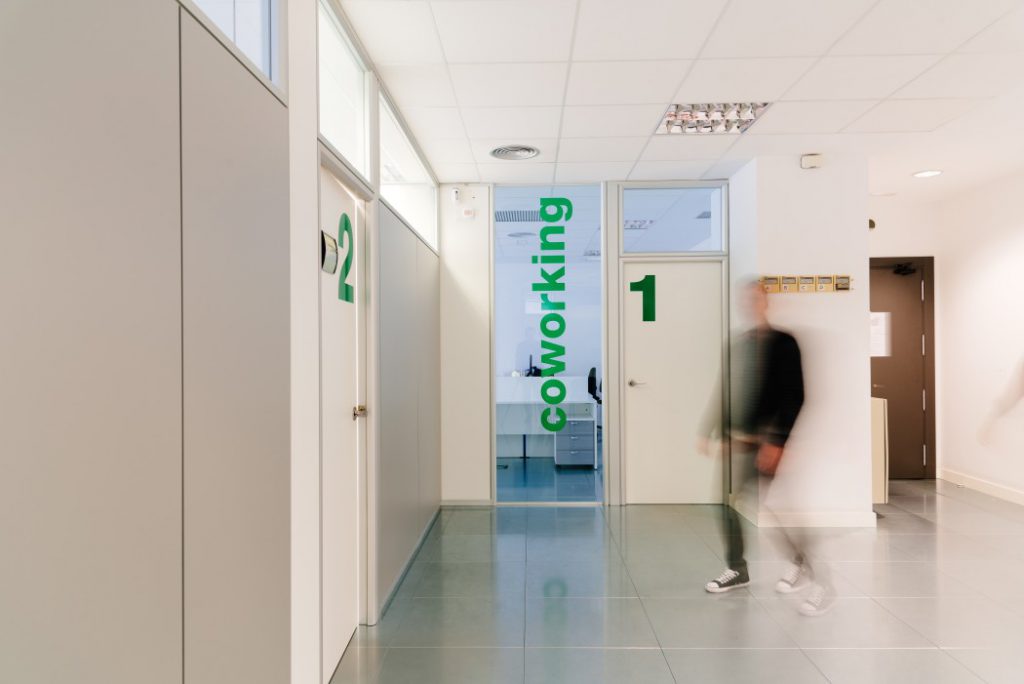 Coworking Space sharing common area but with dedicated offices.
Coworking Spaces
One of the most common types of flexible workspaces is called the coworking space. In today's business environment, it's not necessary to rent out an entire building or floor for workspace. The coworking space design allows for people from different companies to work side by side, encouraging networking and collaboration. Imagine an open space with a casual atmosphere that is productive and always buzzing with ideas at the same time. That is what coworking spaces offer for people working within them. It makes innovation in the workplace occur organically, providing creative work environments and helping workers embrace an open mind. This approach to workspace design has everyone talking, but it describes the inner workings of something bigger. 
(Read: Check out our flexible office spaces at Tampines Avenue and Robinson Road)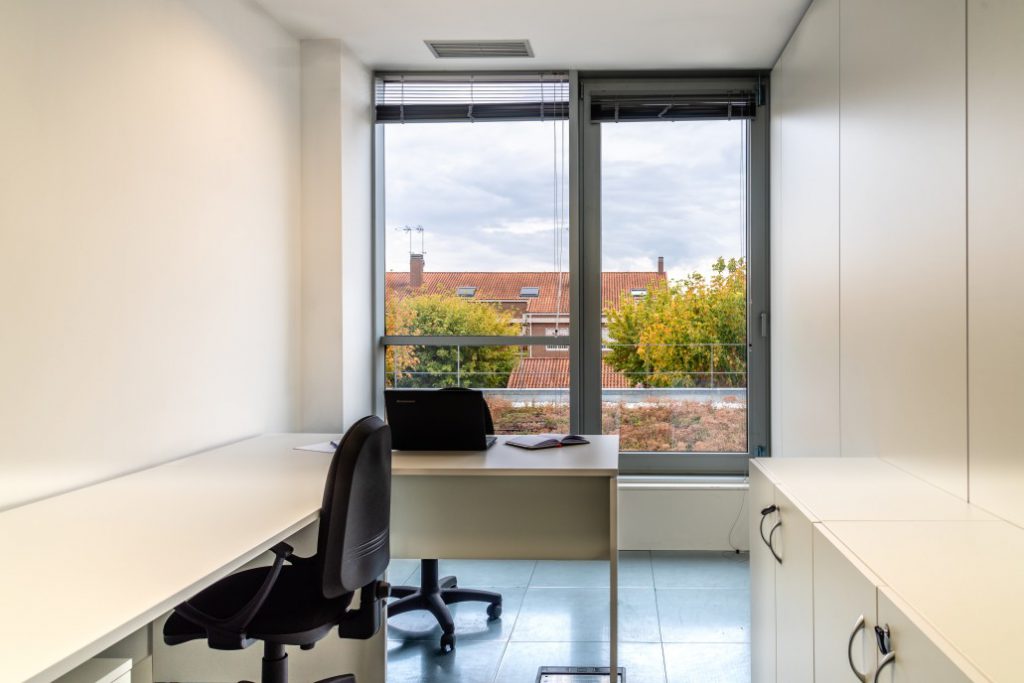 Typical Serviced Office – internet, desk, chairs and cabinets.
Serviced Offices
On your hunt for flexible workspaces, you'll see a lot about serviced offices. Serviced offices are equipped with daily running costs managed by the leasing company. They let you move in and get started immediately, no stress, with continued support including cleaning, security and mail services. Budgeting becomes a lot more manageable as charges become predictable. One would expect a convenient package at such with short commitment to be pricier in the long run. Businesses save on average 78% with serviced offices, compared to self-managed offices according to the UK Chartered Institute of Purchasing.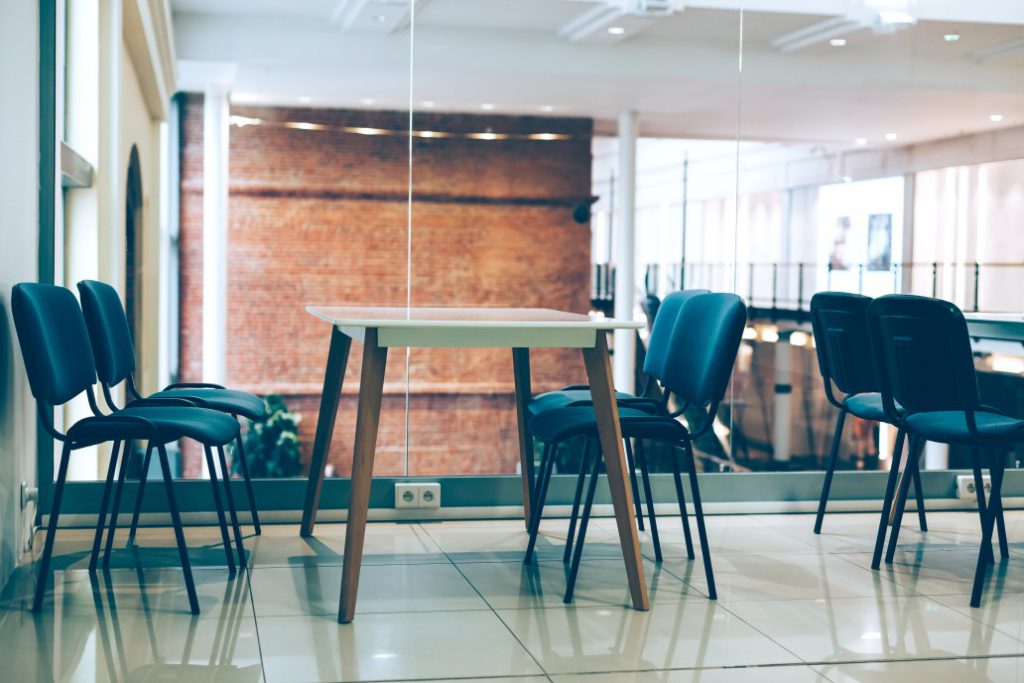 A managed office overlooking a common area with collaborative space.
Managed Offices
Similar to serviced offices but not quite the same are managed offices. While several essential facilities are included in the monthly rent, managed offices give companies a little more room for customisation. While this might be a bit more work to settle into, it can be worth it. If being able to brand and change the interior designs is what you're after, managed office spaces are the way to go. Managed offices can be great for scaleups as your business starts to grow and needs a sense of team culture. This individuality is particularly crucial for client interactions as well. That being said, since you are allowed to customise, the commitment terms tend to be a little longer. Managed office contracts are often 1 to 3 years long.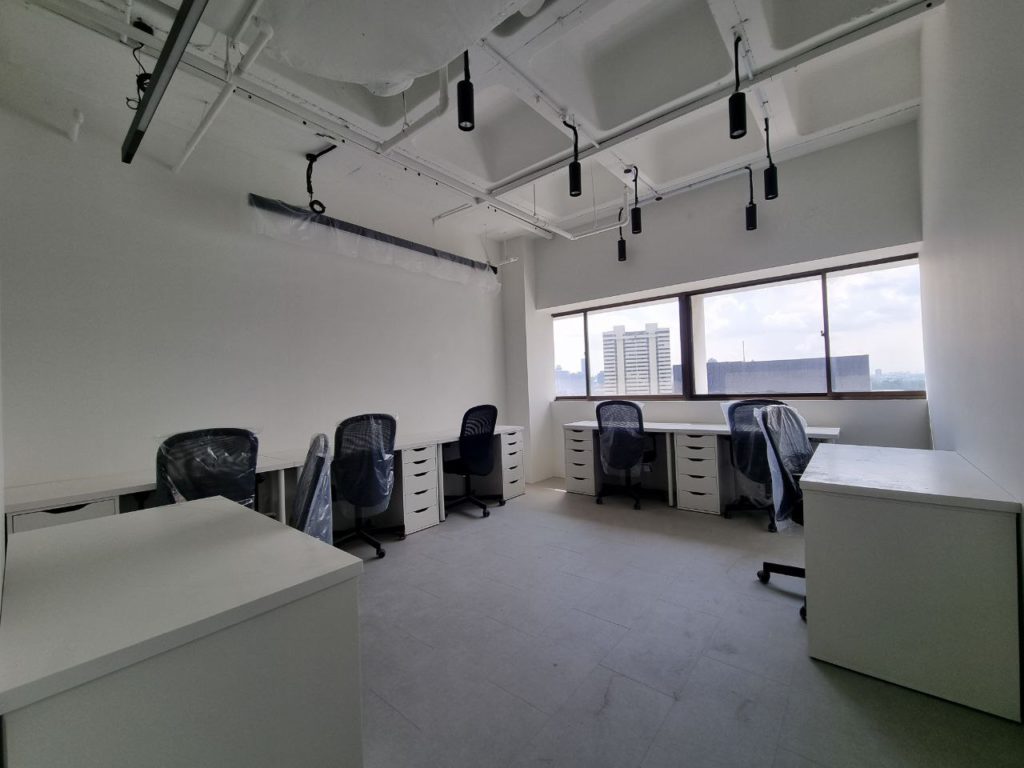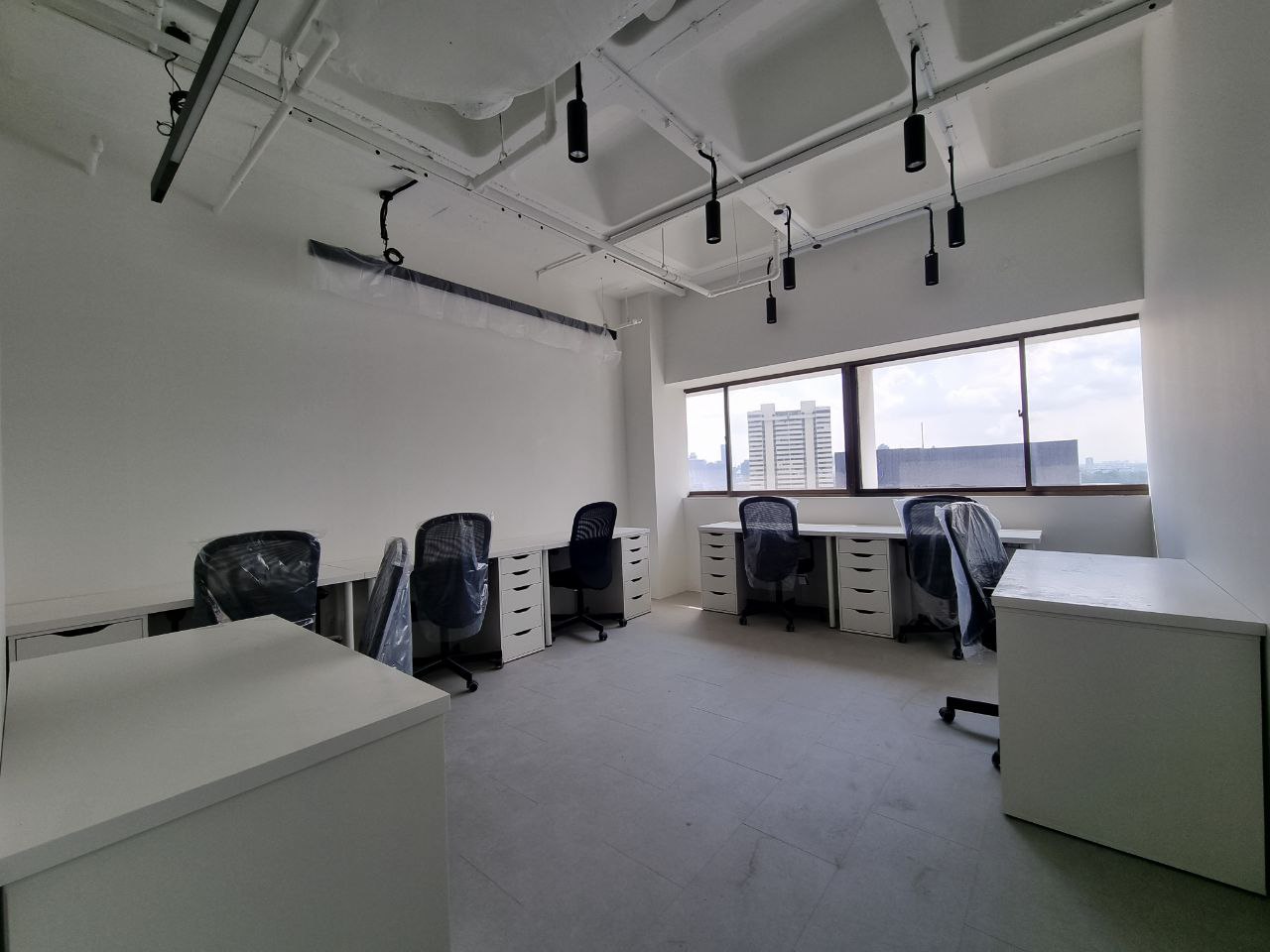 A Private Office to Boost Productivity
Private Offices
Some private offices can also be considered a part of "flexible workspace" genre. Some are serviced or managed, others may be leased. Office leases aren't considered to be flexible, but for shorter commitment terms you may want to look at subleased offices. This allows for full self-management of your space at cheaper, more flexible costs. Sometimes, you may find a shared office situation, where another company sublets a sectioned off part of their workspace. If you're looking for a modest space to start in and slowly grow from, consider a short term private office. These 'mini' offices offer private workspace set-ups with a smaller commitment to space. Having smaller spaces like this available to rent can be incredibly useful for new companies looking to maximise spatial efficiency. Alternatively, you might find your office space too big for several reasons and find short term offices a perfect fit. Private offices bring prestige, and of course, privacy.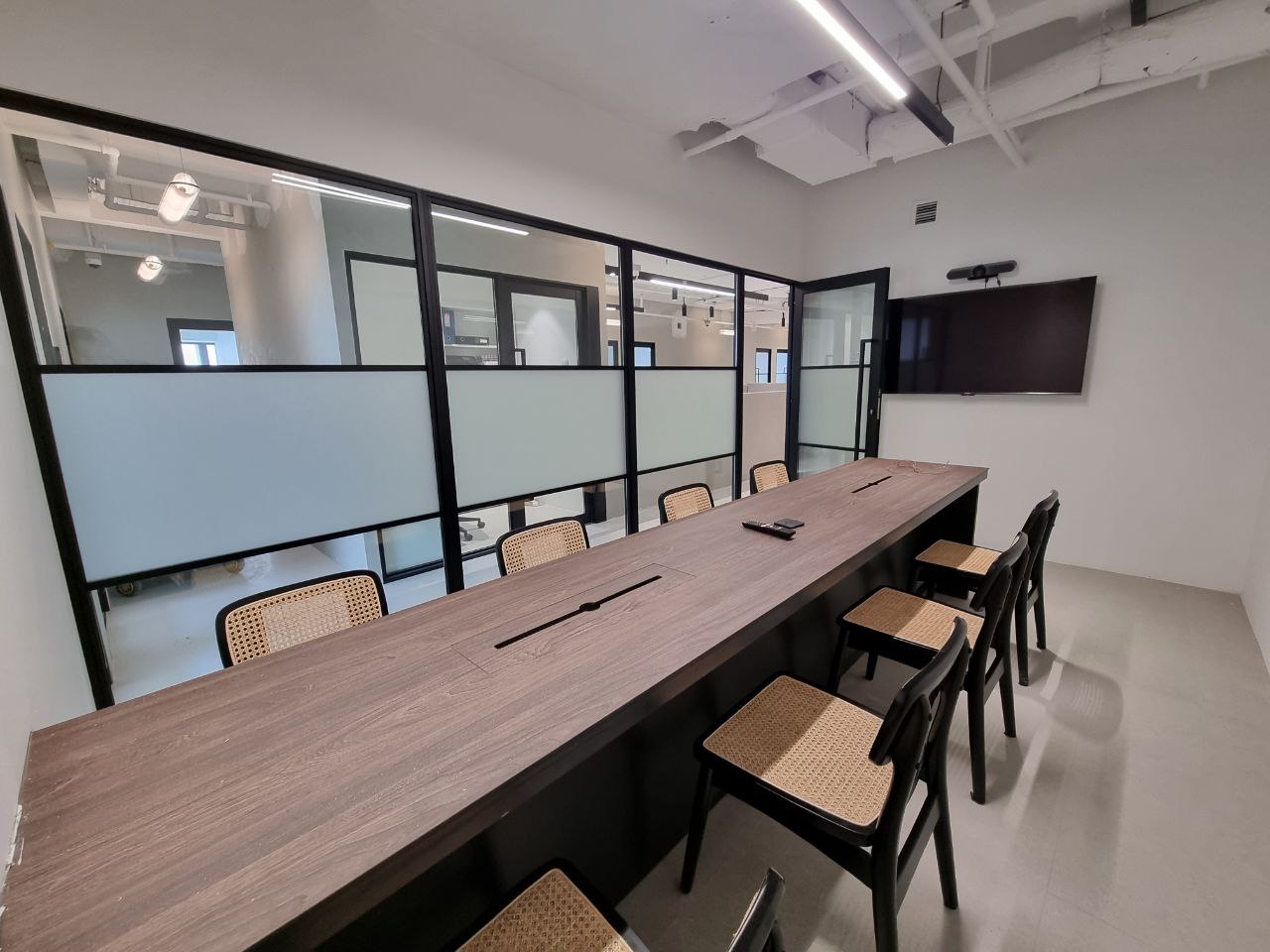 Function Room or Conference Room
Function Rooms
Another flexible option is to rent out different function rooms. There are many examples of types of rooms you may want to rent out, perhaps in addition to typical offices. An essential space familiar to many is the conference room. Plenty of exciting collaborative and visual features come with the introduction of a conference room. A TV or whiteboard to help coworkers map out visions and a table at which all can face each other? Sounds like a recipe for better communication and a much more convenient way to share.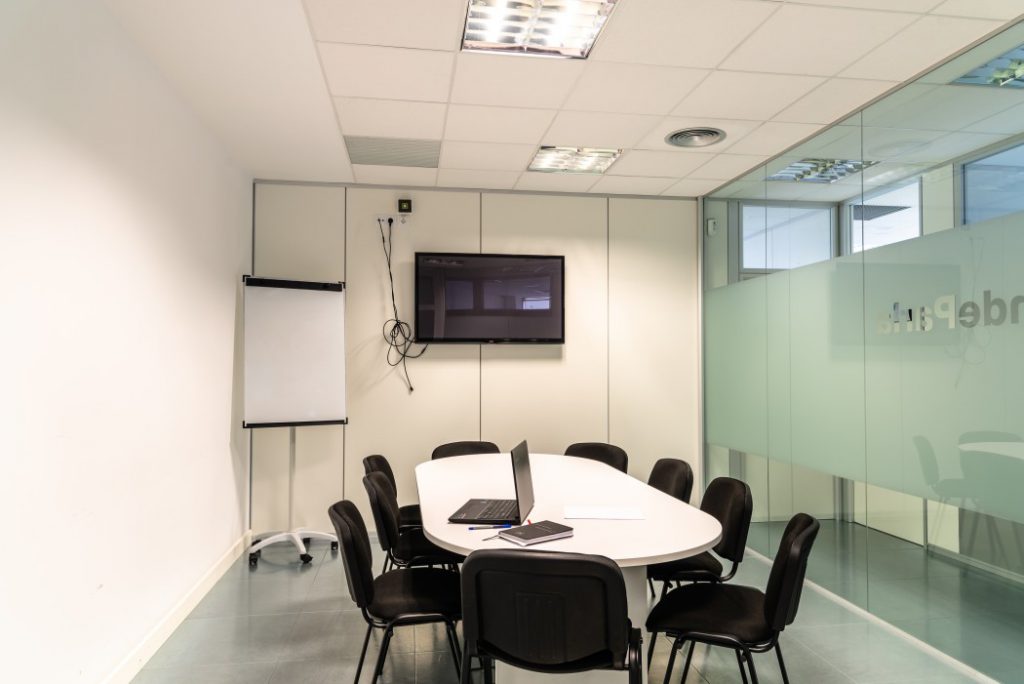 An Interview Room or a Meeting Room
Interview Rooms
There are many other options for leasable or serviced office units. For a slightly more intimate version of a conference room, it's worth taking a look at interview rooms. Like conference rooms, they promote clear communication through round-the-table seating. However, smaller desks and cosier fitting of furniture leads to a more private scene. These rooms are highly presentable and perfect for workshops and for meeting clientele. 
Virtual Office
In relation, you may opt for a virtual office, so employees can work from wherever no physical space needed. A virtual office is no specific physical space except the ability to use the address for prestige and mail. This can save a lot of money, but particular spaces may be essential. You may need a business address and reception desk to make your services more readily accessible. This kind of business support can be rented for a small cost, and reception spaces and addresses can be shared. 
What else should you think of?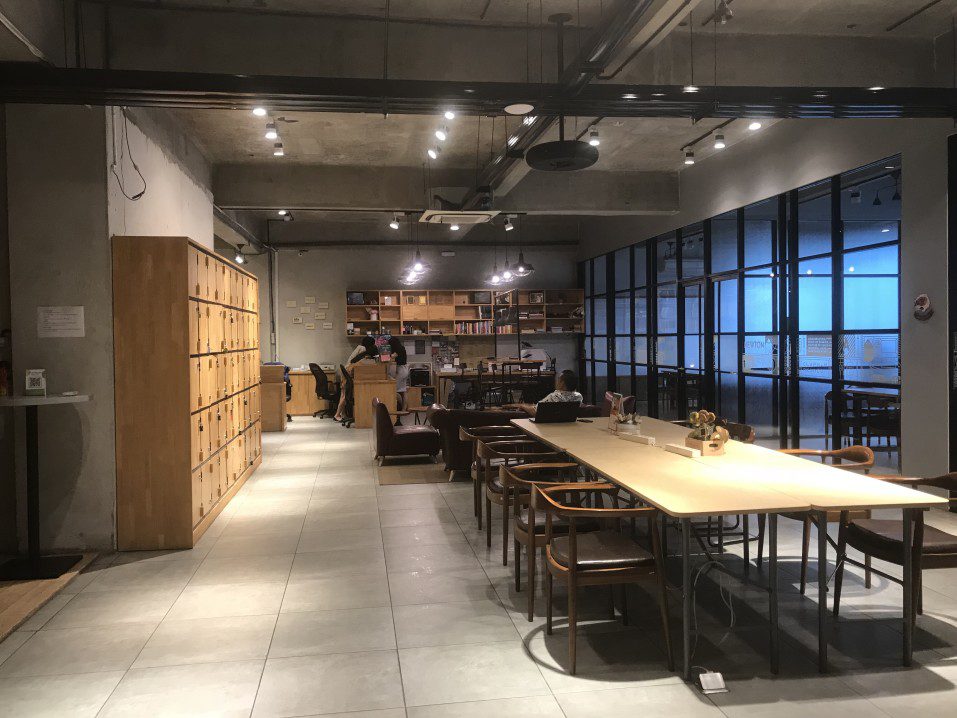 Flexible offices – this one includes a kitchen and common hot-desking area.
There are so many different ways to pick and choose what kind of workspaces you need for your situation. Think of every factor for your office needs; levels of privacy, collaboration cost and efficiency are all flexible, never fixed. Don't let your budget, workplace culture, workplace productivity slip due to sub-optimal employee locations. By considering all your options, you give yourself the best chance of making informed decisions on what's right for you. 
Can't decide which is the right office space for rent for you and your team? Let us help you with that. Our office space experts are waiting for you. Talk to them now at Whatapps.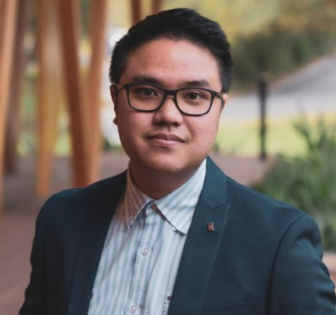 We'll help you find the right workspace for your business.