Stepping into a management role is a culmination of professional development, experience and achievements. It requires you to implement new skills to encourage employees' progress and confidence and work differently: more leading and less doing. Further responsibilities include providing leadership for the employees the GM will oversee and setting goals that align with organisational objectives. It can also include training employees who get a promotion and handling several administrative tasks. Here are 8 points to ensure you're ready for the role.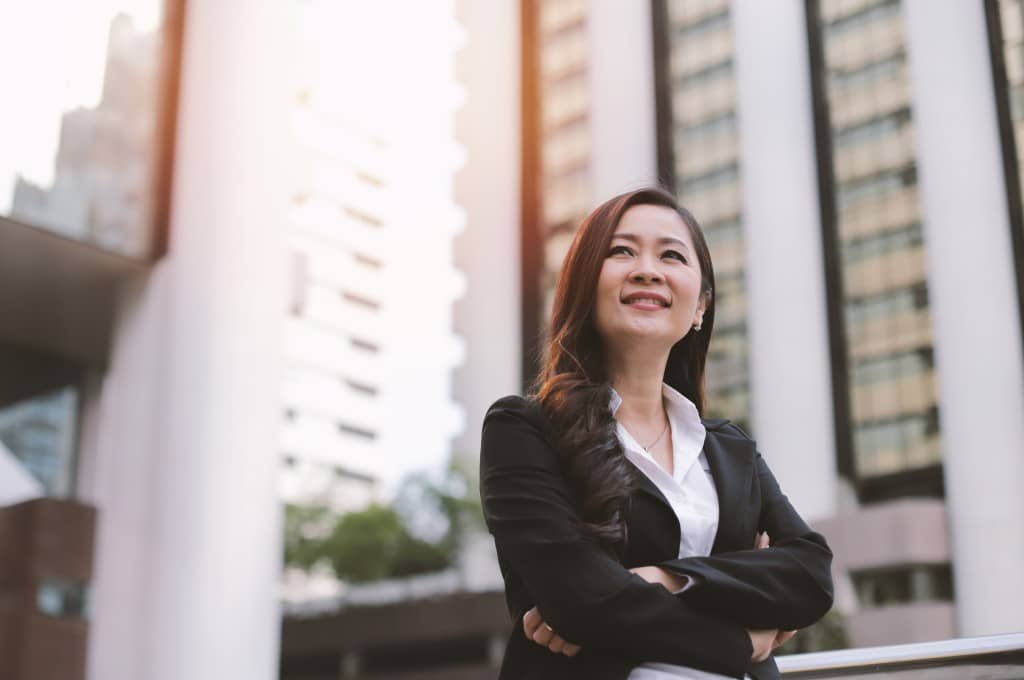 1. You know the staff roles and responsibilities.
Before leading a team, knowing your roles and responsibilities and your teams' ins and outs are necessary. Never underestimate the significance of defining functions in businesses since some employees must wear "several hats". If they are not clear on their tasks and complete jobs outside the primary range of their job description, it can lead to considerable confusion within the company.  Understanding their employees' roles also helps top managers make changes as necessary to the way they make decisions, the way they interact with their team. Thereby, provide valuable direction and feedback that will enable your employees' success. Key best practices for the right role and responsibility is to imagine you were creating a job description. Analyse the job, describe the job including essential functions and have someone in a similar role review this to ensure expectations of deliverables and outputs are achievable.
2. You have good communication skills.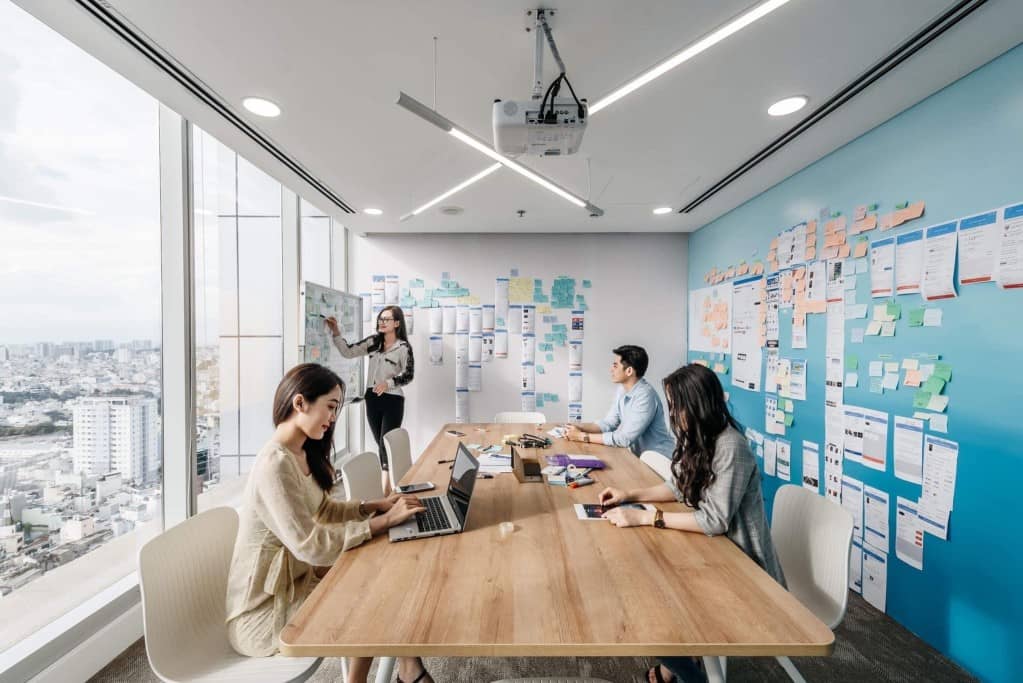 As Richard Branson notes "Being able to communicate effectively is what separates a person from others". It shows that it is the ability to communicate that earns others' confidence to choose you as their leader. Effective communication and skilled leadership foster trust with others. Improved communication helps resolve conflicts between employees as well as prevent potential ones from arising. The ability to communicate effectively enables you to deliver clear expectations and objectives for your team.
Here's an example of effective communication. The communications field has seen significant advancement with social media and overall digitalisation, enabling faster and more user-friendly interface. "I fully understood the company strategy from that one email full of numbers you sent me the other day," is an example of the key points communicated effectively. Using various gamification strategies can help better engage employees and make them understand the relevance and the strategy. For example, having a reward currency each time a staff member says thankyou to another employee for a good project deliverable or appreciation for their help. 
3.
 You i
nvest in other people's success.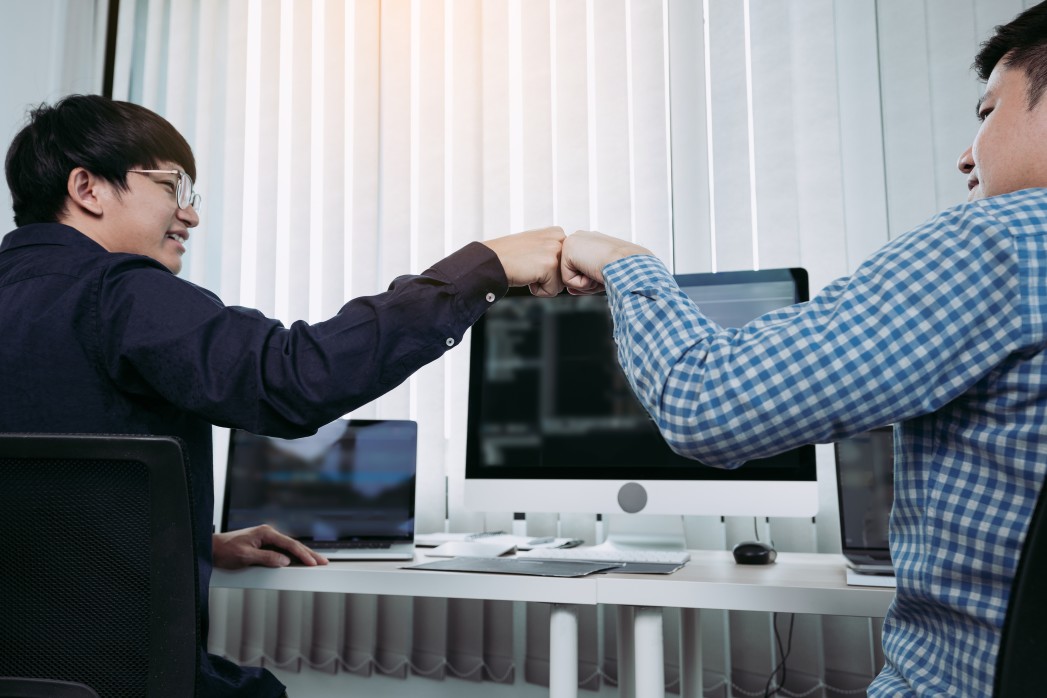 It would be best if you kept in mind that your team member's failure is your failure as well. Therefore, start investing in your employees since it benefits your company too. Here are a few ways you can invest in your employees. You can assist them with personal branding by ensuring everybody updates their LinkedIn and other social media profiles. You can also educate them on Google's Author Rank to increase their Web presence. Expand your employee's network by introducing them to influential people you know. You can also consider helping them build leadership skills to pursue their career path.
When you invest in employees, you will attract and keep all the best candidates, and you also build a healthy work culture unafraid of innovation, change and failure. Employees will start taking the bull by its horns and running with ideas, instead of running away from problems. While employee retention is quite a challenge for employers, having a proper employee development program can help make the hiring process less of a burden. Airbnb has fireside chats where the company brings musicians to industry leaders to share their insights on a particular topic to staff. Pixar has its own university supporting directors by empowering them to make decisions and tapping into the creative brain trust using a peer-based process. 
4. You ready to take on higher-level challenges.
Managers don't just wait to be told what to do, they think critically of how things can be solved, and then, they do it. Leaders need to perform as resources for their team members. If your employees already see you as their go-to guide, that's a positive sign that you're ready to take on some more leadership responsibilities. Everyone in the company, whether it's a peer or a leader,  needs to feel like they can bring you a challenge, and you'll roll up your sleeves and find a way to solve it with them. Those challenges that managers have to face can be anything from reducing conflicts in the workplace or extracting valuable information from an overwhelming amount of data and transforming it into strategic guidance. For example, at Etsy, managers are empowered through Etsy School, where employees can teach and learn a wide range of topics, including managing difficult conversations or challenging projects. (See: Business Travel Guide for General Managers)

5. You always look for solutions.

An organisation's success depends on managerial problem-solvers. Difficulties arrive in all sizes and shapes, varying from daily nuisances to the economic crises. Excellent managers focus on finding solutions to the problem to help the business thrive and prosper, rather than throwing people under the bus. Managers can continually ask questions about who, what, when, where, and how much the problem has affected the business. It will help them isolate and define the root cause of the issue. They can then create a clear problem statement and describe the situation in specific without making wrong assumptions. After that, managers can use brainstorming ideas and evaluate the time, cost, and technology involved to assess the situation and design a proper solution. Finally, they can develop a concrete implementation plan. (See: Budgeting Guide for General Managers)
6. You encourage people to ask questions.
You need to be aware that people may come by your desk at any time with various questions when you are the general manager. Great managers should make it clear that no one will get punishments for questioning or the person who asks that question won't get told, "You raise a good question. Now go solve it". The whole purpose is to create a workplace where no one has to be scared of repercussions or hesitate over asking.  Managers need to recognise and incentivise questioning. The company can hold "question of the week" contests and find other ways to praise questions and the questioners. Leaders could take notes of the problems they get and open meetings by saying, "This person asked a great question the other day, and I'd like to share it with you all". It's vital to help people be more relevant in their questioning by showing them that questioning should target the desired outcome. The Hilton has implemented several employee engagement programs such as its Senior Leadership Immersion programs. At the end of a three-day experience, managers can provide feedback that leads to innovations, process improvements and increased efficiencies. 
7. You collaborate with colleagues and other managers.

You feel like your team meeting is one of your favourite times of the week. You are always excited to participate in the brainstorming process rather than considering it as another logjam in your already packed schedule. As a manager, you need to attend a massive number of meetings during the week, and your role is to sit down to discuss the problems, plans, or reports in discussions with your team. With other managers, you'll have to work hand in hand. Possibly, you're going to spend a substantial chunk of time away from your workplace. Collaboration is another name of the managing employee skills that every manager should have. You even have to collaborate with other department managers during the meeting. Examples companies are using to encourage more collaboration include interactive displays, video conferencing from anywhere, hot desking, huddle rooms and team building days.
8. You build relationships with talented people.
"If you surround yourself with talented people and you give them the freedom to achieve, then the work will never fail." – Rankin. Many leaders are caught up thinking that they sometimes let their uncertainties or egos stop them from hiring people who can do things better than they can. The truth is, today's most outstanding leaders have an incredibly talented group of people working beside them. Managers surround themselves with these people to drive productivity, profitability and overall success. Furthermore, it's the leaders' responsibility to onboard the best people and inspires and encourage these individuals to accomplish their full potential.
Real Estate Investor, OSDORO
Bachelor of Applied Finance and Bachelor of Laws, Sydney, Australia. 
David has been in real estate business since 2002 and has a passion for South East Asian cross border cooperation.
As an entrepreneur, David has won multiple tech industry awards, including 2019 for Best AI Startup GITEX awards, 2019 Best AI Technology Accathon Capital USA and recipient of the Wharton Innovation Fund Grant. His last startup, Woveon, was a New York VC backed AI enterprise business intelligence company that worked on customer data stitching and analytics of billions of conversations.
David is also the recipient of state and national Australia technology prizes including the PWC Innovation Award and Intel Enterprise Technology awards.
We'll help you find the right workspace for your business.