1. Distrii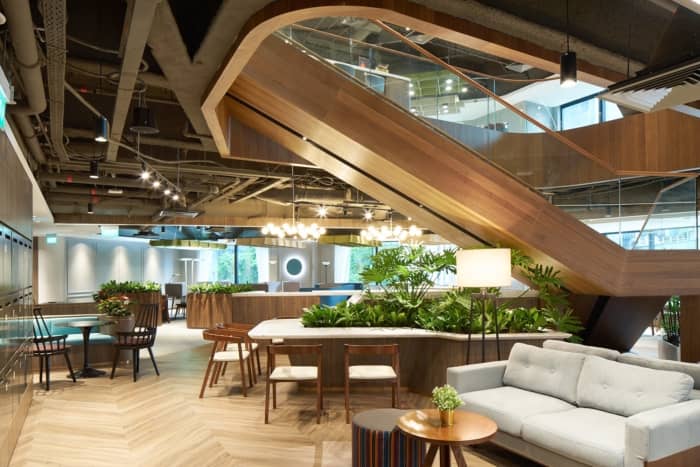 Located on Level 6 of Republic Plaza in 9 Raffles Place, Distrii is a coworking company founded in 2016. It has since expanded to over 30 coworking centres in 8 cities in Asia since.
One of Distrii's special features which may attract fintech companies is their heavy focus on technology. Distrii provides an in-house mobile application to help boost efficiency and simplify daily operations for their members.
Distrii also seamlessly merges their online application with their physical workspaces; members scan QR codes to book desks and unlock meeting rooms and lockers; members can also easily share files and screens via hassle-free conference call facilities.
Recently, Distrii has also introduced a corporate secretariat service, along with various consulting services. Their specialists are experts in fintech and healthcare industries. Distrii could easily be a one-stop-shop for fintech companies looking to expand their businesses.
2. JustCo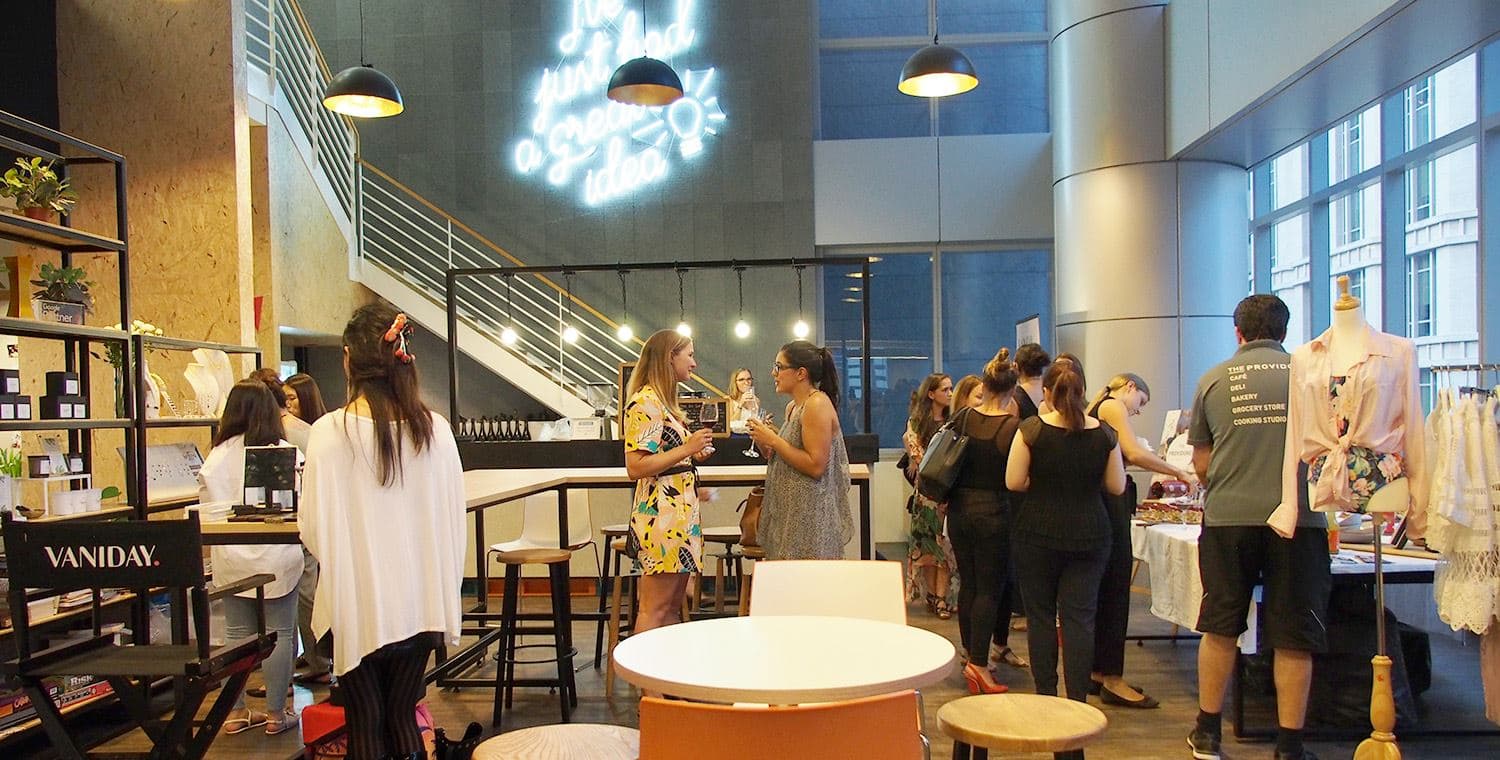 JustCo was founded in 2011 and first established their coworking space in Singapore. Today, they are one of the leading workspace providers in the Asia Pacific with branches spread across 7 countries.
JustCo workspaces always have ergonomic layouts which not only make for IG worthy photos, but also productivity. That aside, one of the best features of JustCo which fintech companies will find useful is their community engagement. JustCo has a proprietary app for members to access the JustCo community at the touch of their fingertips; they can also make bookings, avail exclusive perks and deals, and sign up for events anywhere and anytime.
JustCo also has a startup community that links more experienced industry professionals to upcoming and aspiring industry leaders so that they can have access to business opportunities and exclusive workshops and classes that will help further them in their journeys. Aside from learning events, JustCo has a calendar of events with themes ranging from professional growth to personal improvement.
3. WeWork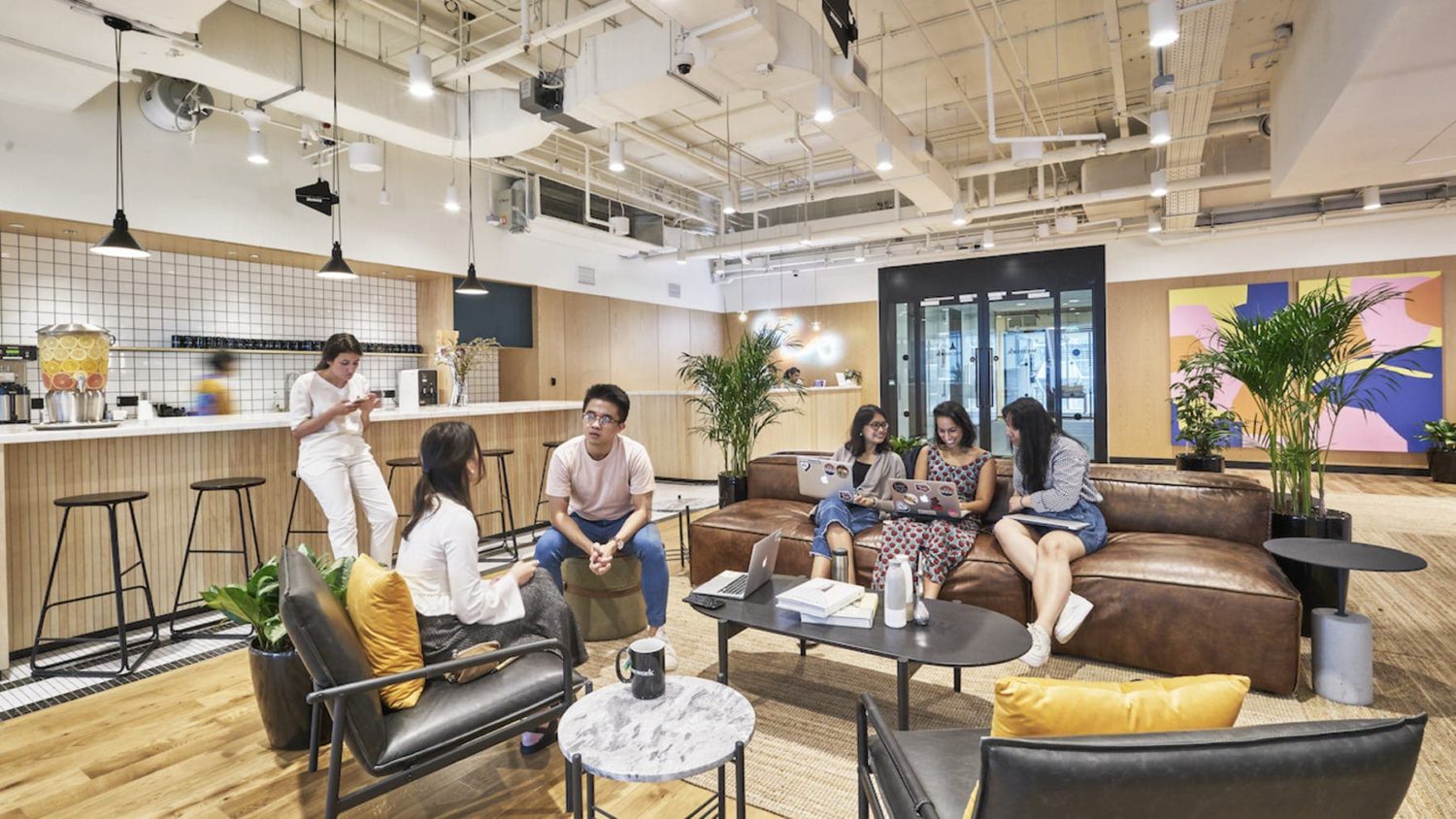 WeWork is an American real estate company that opened their coworking spaces in 2017. Today, WeWork has more than a handful of branches across Singapore which Fintech companies may find helpful in growing their businesses. Over the years, WeWork has made a reputation internationally for its premium office spaces, corporate services, and renowned community members. They offer personalised onsite staff support and access to a community of creators from countries all over the world.
4. The Hive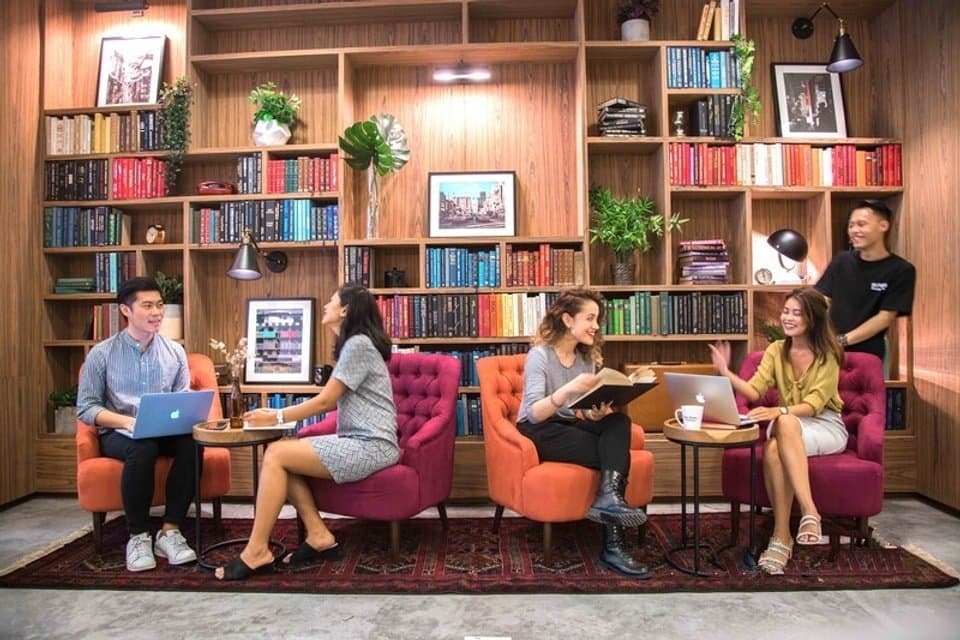 The Hive is the coworking space for fintech companies looking for a CBD business address without a premium price tag. Aside from their outstanding amenities, The Hive team are also venture capitalists. They have a portfolio of businesses they helped flourish; they partner up with budding companies and help them develop sustainable business models and drive growth by leveraging The Hive's network and sharing in their experience in developing world-class brands.
5. The Great Room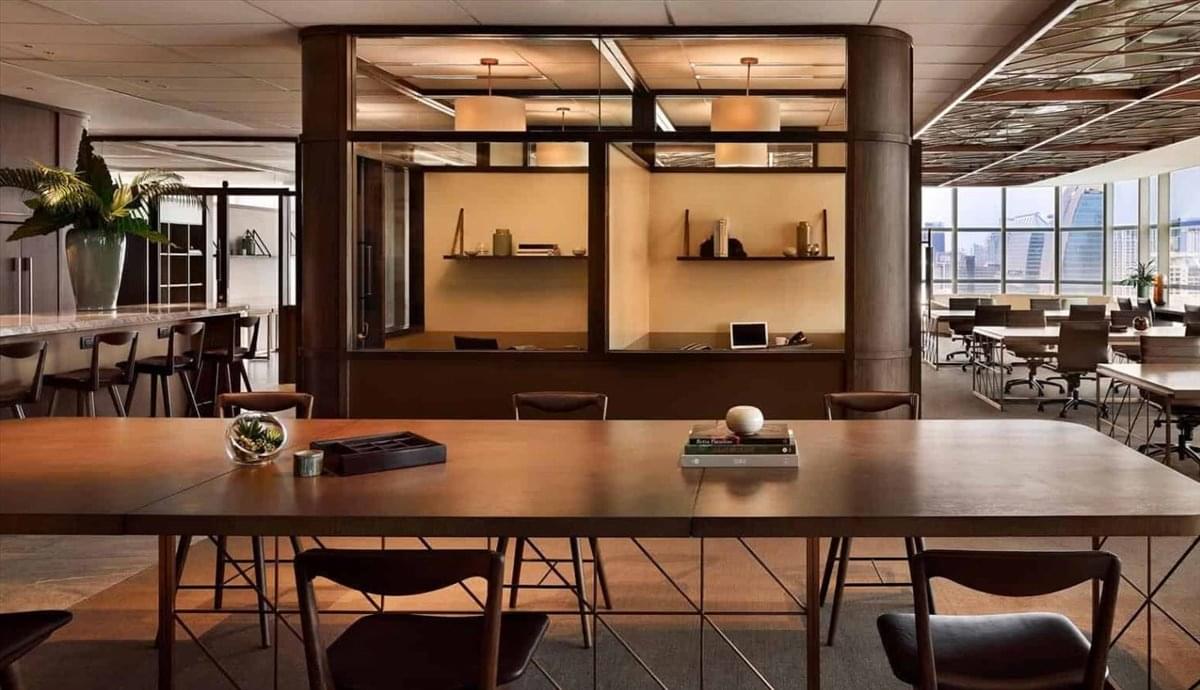 The Great Room Singapore is a coworking company inspired by the hospitality industry. It's known for its diverse and well-rounded community events which promote casual collisions and heightened productivity via community-driven events that bring together mentors and learners in workshops and masterclasses. It also has all amenities fit for any activity, from wifi and printing services to workshop studios and fully equipped staterooms outfitted for any event. Lastly, it has a fully-decked concierge always ready to assist tenants with problems big or small any time and a snack and drink area to make sure you never have to grow your business on an empty stomach. Though a bit on the pricier side, you can experience what The Great Room has to offer with their SGD70/day day passes.
6. Compass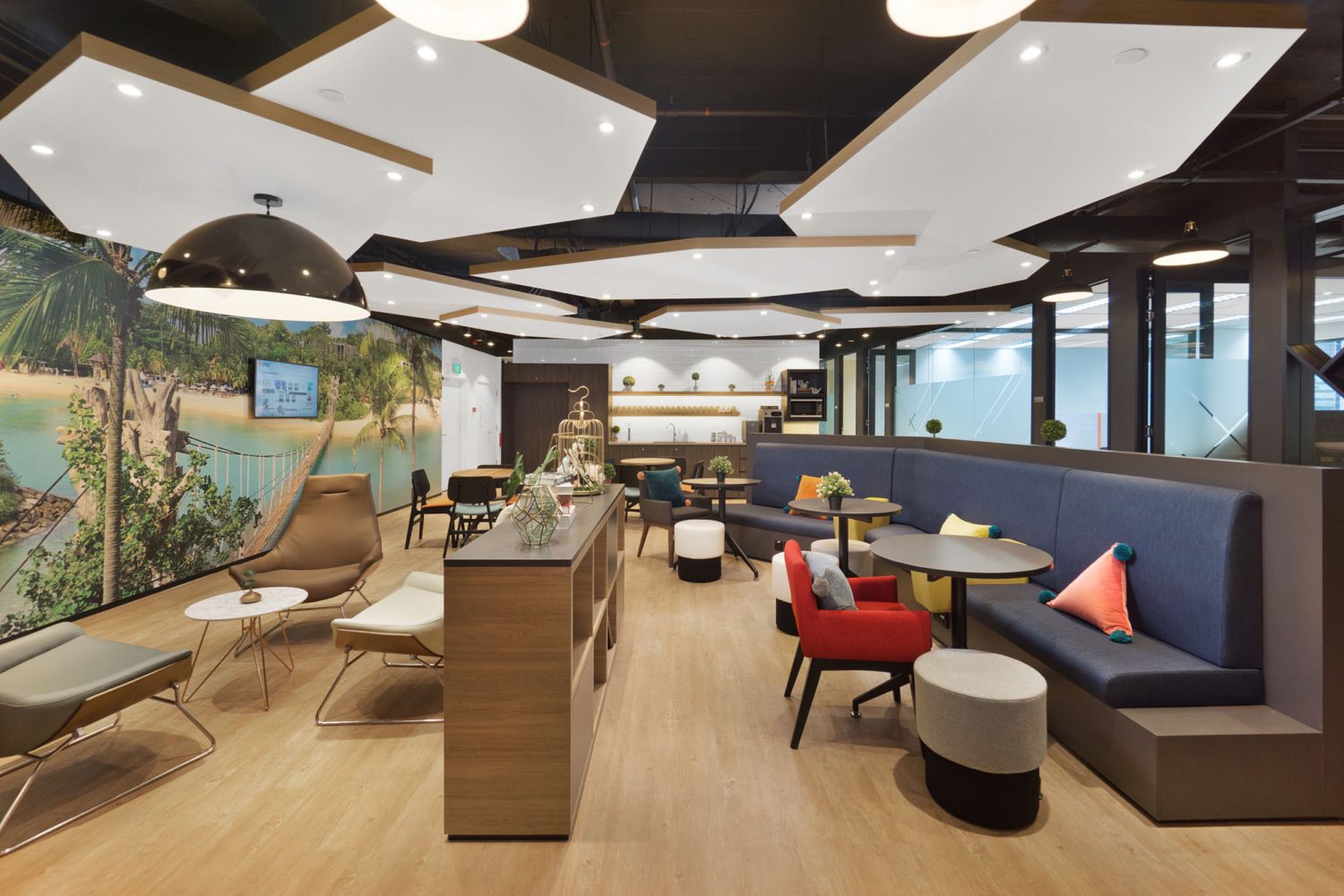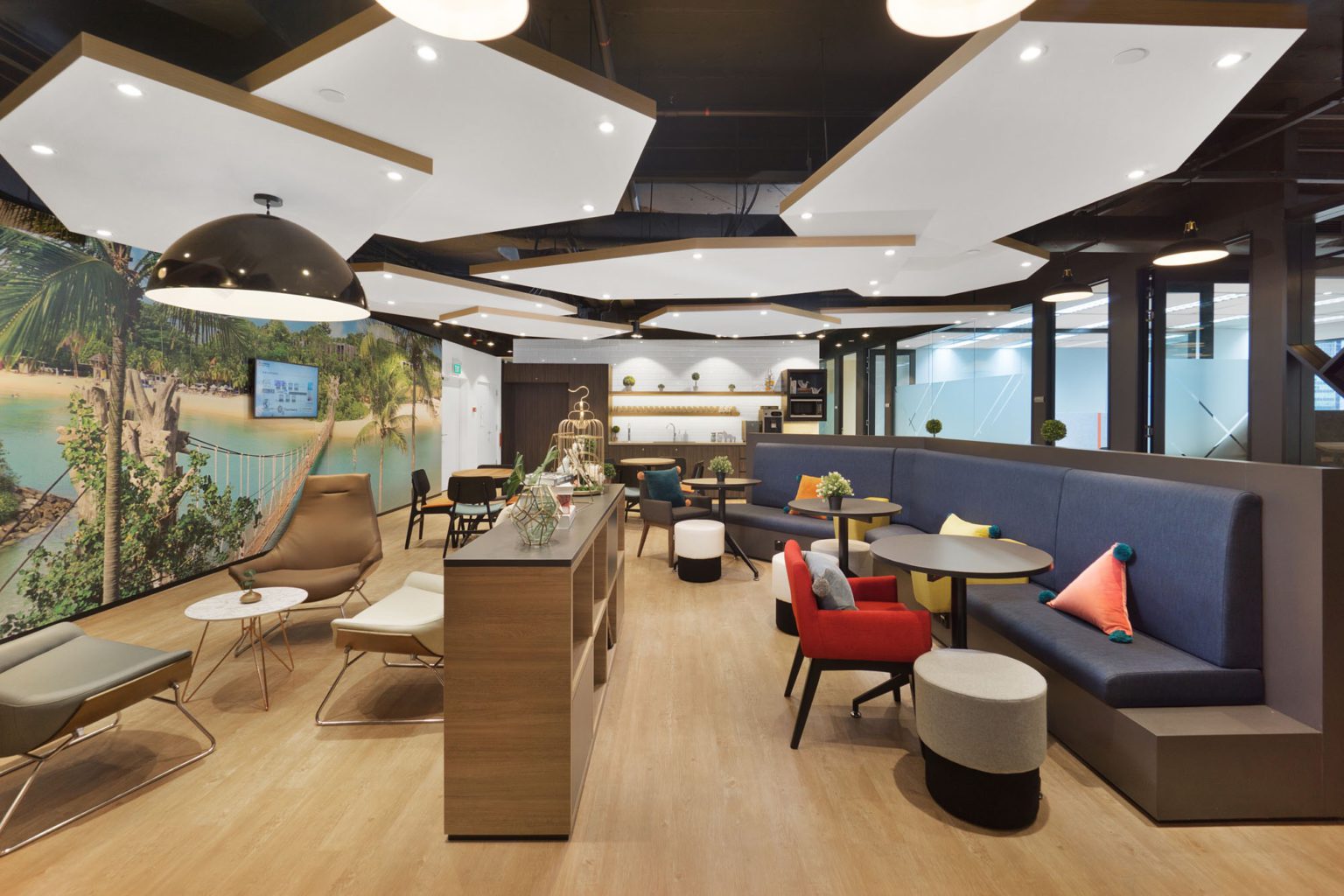 Compass Offices is a coworking space provider with branches in 9 cities. Compass focuses on providing the best services to their tenants to help them grow their businesses faster. Fintech companies, especially fintech startups, will find that Compass has great customer service that will help businesses in their early stages optimise their operations so they may focus their energy on the more important factors in business so they will gain results earlier. They also have a great track record of helping partner businesses grow for the last 5 years. Alongside Compass, there are Compass' corporate partners in various countries and industries who also will help members along with their businesses. Compass is a good choice particularly for those looking for professional services alongside affordable and scalable, tech-savvy workspaces. Not to mention, Compass has one of the best rental conditions for those just starting out; they offer flexible office spaces for free for the first three months.
7. The Work Project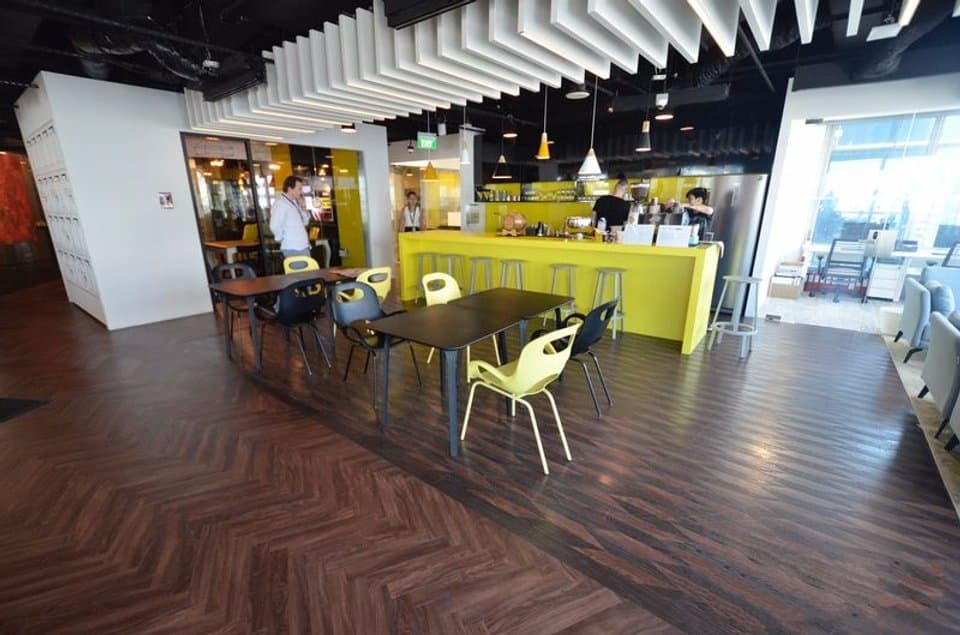 With outstanding architecture and plenty of privileges to offer, The Work Project is a coworking space provider for fintech companies who want to give their team an upgraded lifestyle. One of the benefits of working in The Work Project is the luxurious lifestyle without the luxury price tag. Their branches are in distinguished office buildings in the most commercialised areas of the city and their brand partners come from all over the world. This provides their members with a huge potential network and exclusive benefits for a great working experience. 
8. Servcorp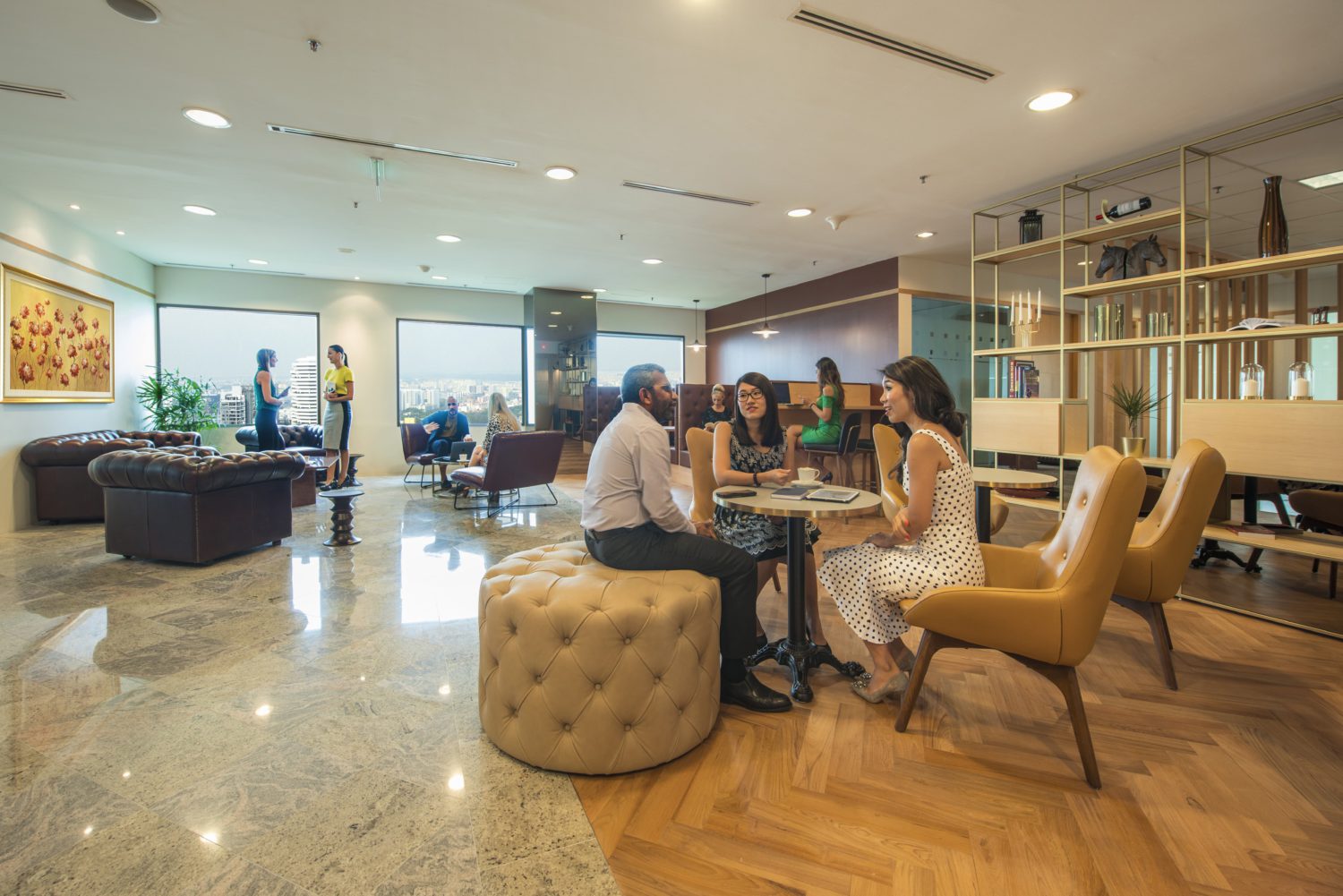 True to its name, Servcorp is a coworking space provider that focuses on serving solutions and delivering results. They're transforming business process outsourcing and provides end-to-end services and after-sales support to businesses. They also provide other services such as social media marketing, online marketing, human resource services, IT services, mobile app development, e-commerce solutions, and payroll services. Servcorp is a great option for coworking space for fintech companies who are looking to outsource business processes or those who travel frequently or have scattered teams across the globe. Servcorp has a huge network with over a hundred locations spread across 54 countries worldwide and their in-house application makes booking in any of their branches easy and seamless.
Consult us and we'll help you secure the best deal on any coworking space in Singapore. Choose from hundreds of coworking spaces throughout Singapore. Schedule a private office tour or request a quote!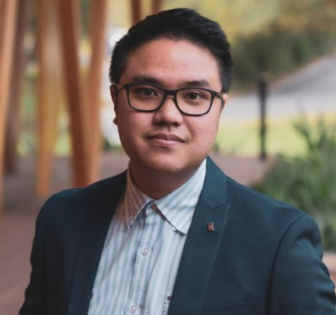 We'll help you find the right workspace for your business.